As our dear friend and rapper, Pitbull would say, "Ask for money and get advice. Ask for advice, get money twice." That's exactly we did during our latest Alumni Exclusive event on the Top Misconceptions, Mistakes, and Must-do's in Legal, Accounting, and Banking with our partners from Royal Bank of Canada, Fasken Martineau, and Smythe CPA.
Their advice was golden and deserve to be amplified which is why we're sharing highlights from the event to our community of impact-driven entrepreneurs. Read on for their invaluable tips when starting your business.
Starting a business puts you in the deep end. Spring can give you tactics for learning how to swim.
Sign up to chat with an advisor today about our Inspire program.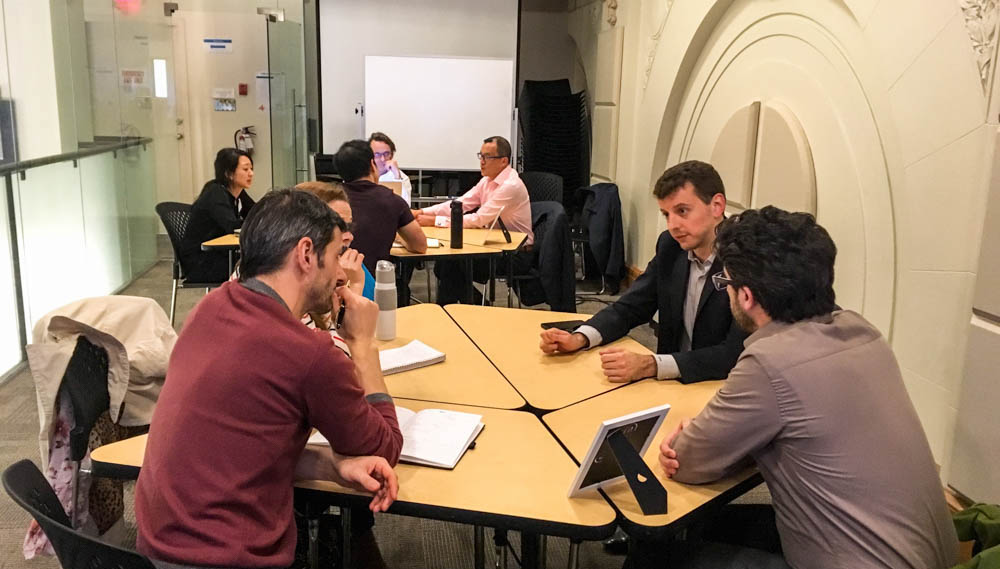 Eamonn Gamble — Commercial Account Manager, Royal Bank of Canada
Have a good budget, forecast, and cash flow. The way I see it, your budget should be a numeric business plan created with your values. Having a functional cash flow model with key assumptions spelled out explicitly allows the company to quickly and effectively communicate with stakeholders (investors, lenders, accountants) and express your corporate goals in numeric format.
A corporate Visa, versus using a personal card, helps establish credit and a relationship with a bank. This also simplifies expense reporting and saves you money.
Find free mentorship around the city. There are lots of opportunities in the city who would be happy to help — just don't be afraid to ask.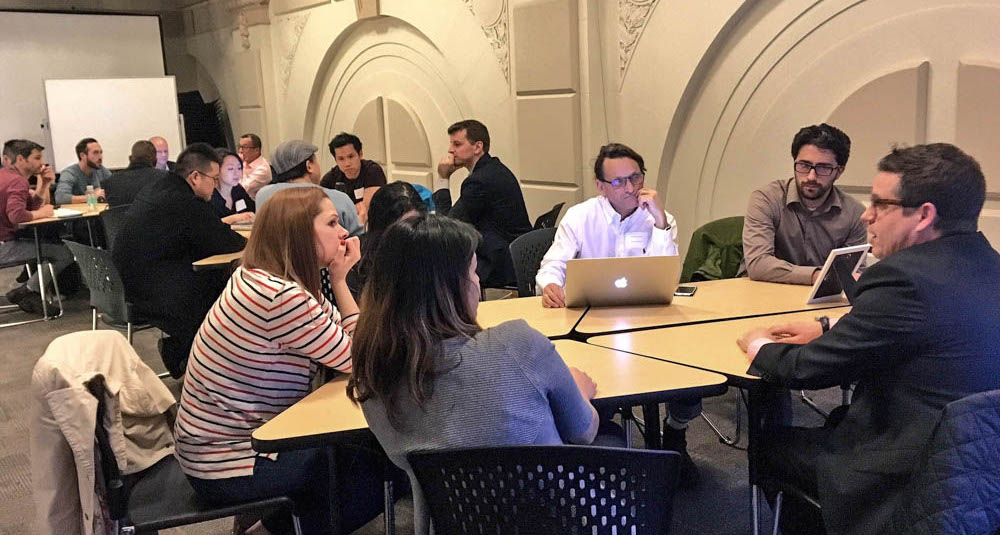 Royal Bank of Canada, Fasken Martineau, and Smythe CPA answering questionings from our alumni entrepreneurs
Michael Stephens — Partner, Fasken Martineau
Try to keep your business as simple as possible. Don't create 18 different types of shares. Keep it clean, protect your equity. If

you

don't need to give away your equity, don't.
Get a good accountant. Early stage ground rules are better set by your accountant. We can help give advice but your foundation should be set by an accountant, after that, seek out a startup lawyer.
Hervé Leong-Chung — Partner, Smythe CPA
You

need to have a robust business plan with a good cash flow. If

you

don't have the knowledge of how to do both, check out Futurpreneur's Business Plan Writer tool — it's free too!
Keep personal accounting separate from the business. It's messy and will take more time for us to figure out the difference.
Ensure that all share transactions or loans to your company are properly papered and there is some thought process as to the value of shares being issued. This is where a good lawyer comes in handy and avoids disputes, messy buy-outs, and potential tax exposure.
Stay on top of expansion into the US. Avoid establishing a presence in the US, eg. office, employees, concluding contracts in the US, as this will expose the business to costly US tax filing requirements.
Spring's Inspire Program helps you get from Idea to actionable business plan in 4 weeks.
Sign up to chat with an advisor today about our Inspire program. 

Please follow and like us: