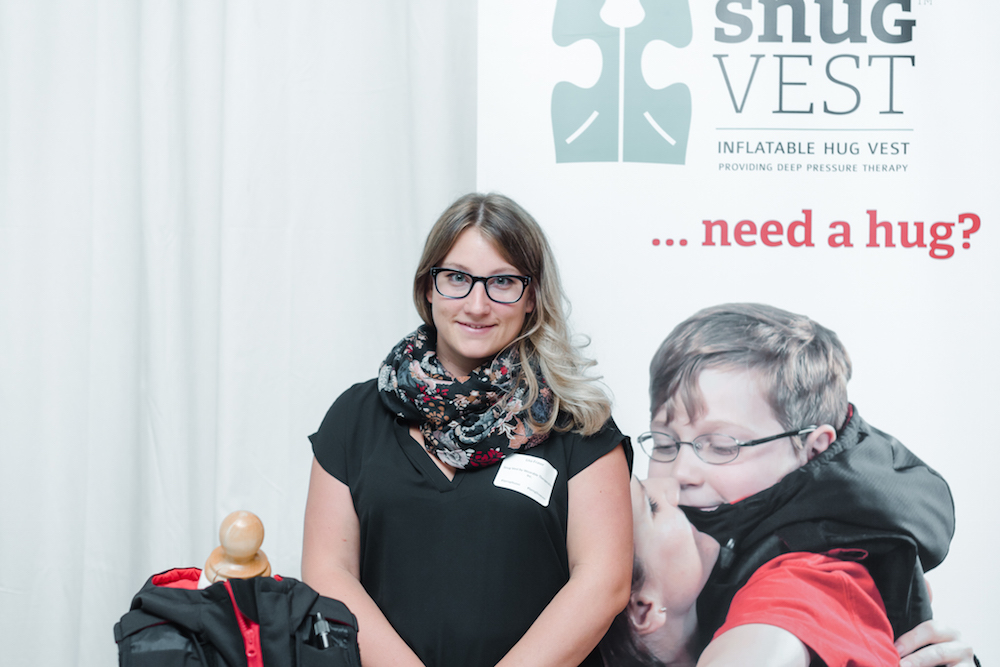 Lisa Fraser, CEO of Snug Vest by Wearable Therapeutics Inc., at our recent Spring Showcase. Lisa is one of many Spring Alumni entrepreneurs who has gone through the Capital Raising Program at Spring. Photo by Jena Lee Photography
Raising capital for one's business is an exhilarating, exhausting, and important phase in every entrepreneur's journey. Spring is excited to have been a partner in this financial quest for a number of entrepreneurs who have gone through our dedicated funding programs, including the half-day Funding Workshop and 6-week Capital Raising Program.
We're excited to share some of the highlights of funding rounds completed by our Spring alumni in 2016 and to elucidate some trends we've witnessed. We would like to thank our alumni who supported this study by taking the time to provide the relevant information and for sharing your insights into the path of raising capital.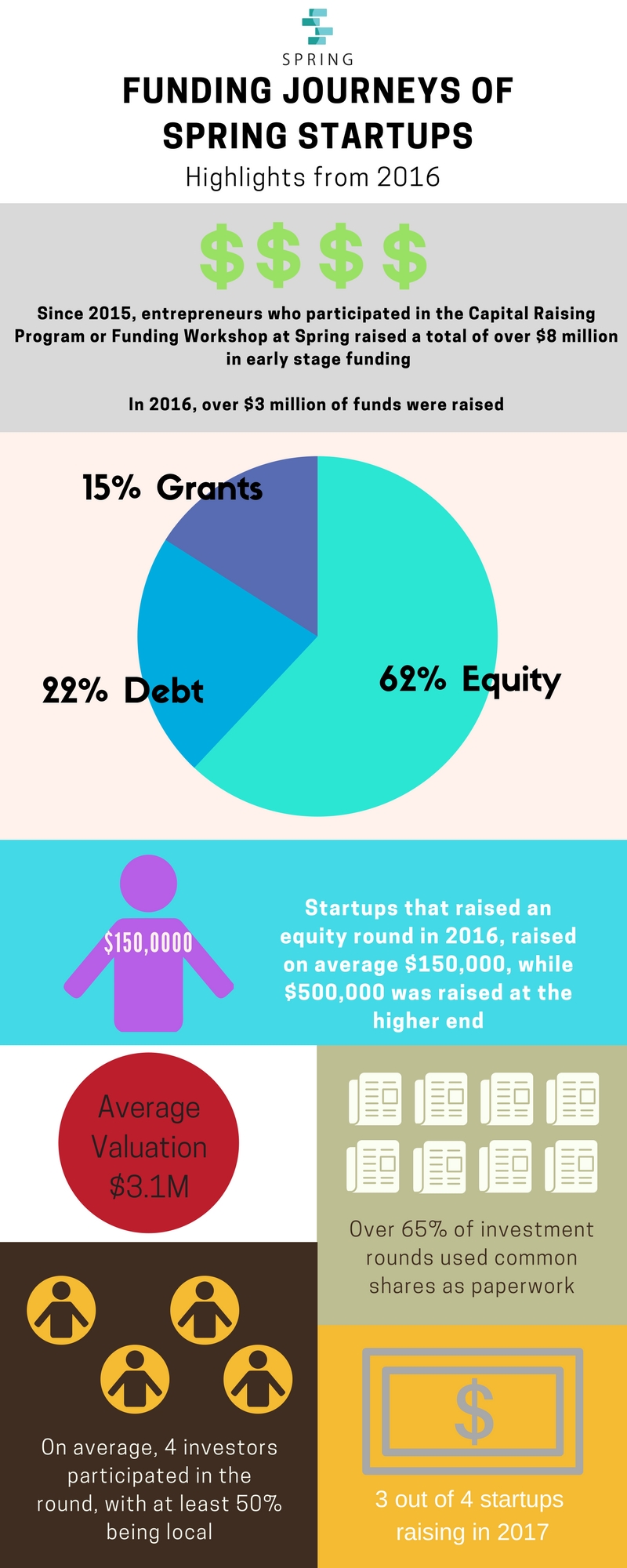 Overall Key Highlights:
Over $8 million have been raised by companies in Spring's funding programs since 2015

During 2016 alone, over $3 million in funding was raised

Majority of funding has been equity and grants, with a small portion of debt financing

Some averages:

Round size in 2016 was $150K, while on the high end $500K was raised

They tend to be either friends and family rounds or early seed (ie: angel investors)

On average up to 50% of the round was filled with local investors

Valuation: $3.1 million
Company Highlights:
About 30 respondents to the survey

Of the respondents, about 25% were female founders, while more than half consist of minority founders

Of the companies that raised equity funding, about 80% were in revenue mode
Funding Highlights:
Of the 30 companies that responded, 78% raised funds in 2016

About 62% was in equity funding, 22% in debt and the remainder 16% in grants

Zoning in on the equity rounds that occurred, a majority were common share. (ie: priced rounds, followed by those who used SAFE agreements and convertible share agreements)
We also posed the question of whether companies were looking to raise funds in 2017, with about 75% indicating a positive response. 
So there you have it, another busy and eventful fundraising year for Spring alumni. If you have any questions or comments about our upcoming Funding Workshop or Capital Raising Program, please feel free to reach out our Funding & Impact Program Manager, Sana Kapadia at sana@spring.is