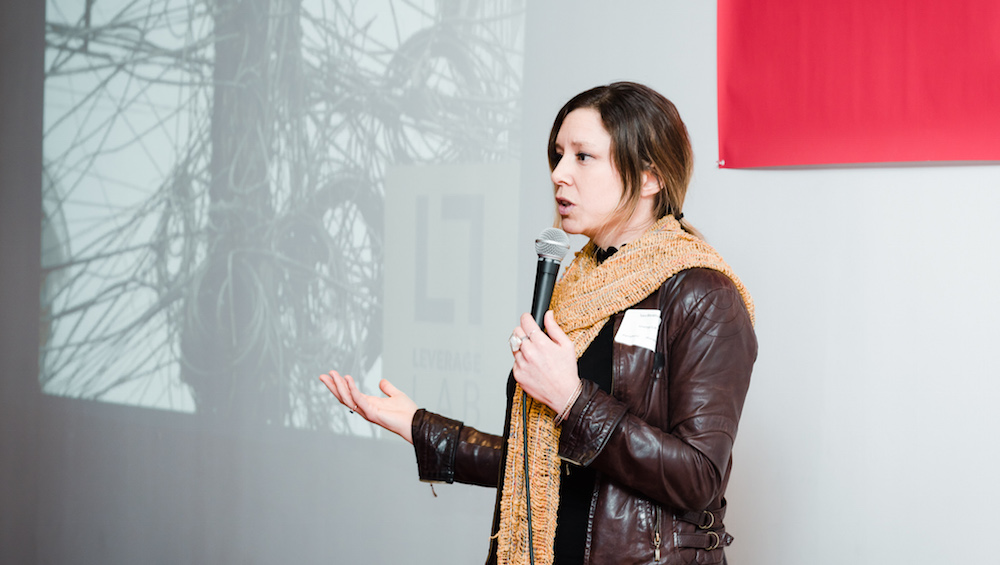 Sara Blenkhorn, Founder of Leverage Labs, sharing her storytelling pitch at the Spring Showcase. Photo by Jena Lee Photography
I'm sure by now, you've all watch Simon Sinek's famous TED Talk, Start with Why. We know through companies and people from Apple to Gandhi, it is the Why that inspires people, teams, customers, and partners to collaborate with you to change the world.
So what's a great way to go about this? Let's dive into the key elements of an engaging story. Here's an example of a 3-minutes storytelling formula to help nail your next pitch:
Step #1. Introduce Yourself And Your Company. Keep It Simple (15 seconds)
When you launch into your story, it's important to assume that your audience does not know you, your company, and possibly not even your industry. Having a tight intro with a tagline will force you to avoid industry jargon and keep it to plain language.
Quick Tip: Test your intro and tagline in a coffee shop. Ask a stranger to give feedback on your tagline in exchange for a coffee. Did they understand it easier? Were there any words they didn't understand? If it works in a coffee shop, it'll work on stage.  
Step #2. How Did You Discover The Problem? Make It Personal (60 seconds)
Storytelling only works if there is a personal connection. So, talk about why you are doing this in the first place, from the beginning. Did you personally experience this issue? Do you know someone who did? Why is it important to you?
Next, as you practice this part of your story, ask yourself: how do I make this universal? If you consider who your audience is, where they are from, and why they are here, you can shape the words and sequence to have them go, "That's me!" or, "I've been there." This will create the connection and empathy to draw them in.
Quick Tip: Watch Phil Hansen's TED Talk, Embrace the Shake. It's a great example of a personal experience lead story.
Step #3. How Do You Solve It? Create The Tension Or Conflict (30 seconds)
As you wrap your story, there needs to be a tension or conflict. No great movie runs a straight line to the end. The Lord of the Rings trilogy was voted the most popular film of all time, in part because the path to the ring wasn't easy. As a result, In your case solving the problem isn't easy, and it requires you.
Quick Tip: It's important to remember if you are storytelling your solution and how you got to it, don't get into details. Generally, people don't care about features, they care about value and the feeling people get after they've experienced your solution.
Step #4. Your Solution Works! Make It Real (30 seconds)
In order to retain a hold of someone's interest, you need to make this real. This can be results, validation, or a story within a story. For example, try telling a customer success story.
Quick Tip: Keep it tight, and think about the one example that will really cause a "Wow" from the audience.
Step #5. Close With An Ask. Invite People In But Don't Sell It (45 seconds)
Always close with an ask. It's your opportunity to invite people into your journey in a way that will nod to Tom Cruise's, "Help Me Help You" scene from Jerry Maguire. In order to do this, make sure you consider the ask relative to who's in the audience.
Quick Tip: Be specific. General calls, or having multiple asks can confuse the audience and give them an opportunity to step away
Bonus Tip: Don't Sell! Be authentic in your ask. Your audience are people too, and your ask should give them a genuine opportunity to contribute or act without feeling like they are being sold something they don't need, or can't help in any way.
The quarterly Spring Showcase on June 7, 2017, is an evening of startup stories and demos over food and drink.
Join us in celebrating Vancouver's impact-driven entrepreneurship community! Free to attend with registration.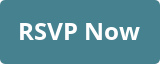 With over 15 years experience as a leader in technology-centric businesses, Keith has accelerated the growth of both small and large companies, launched new products, and raised over $20m in angel investment and venture capital. He has an unparalleled ability to collaborate with entrepreneurs, employees, and investors to deliver amazing products to the market. Keith is passionate about creating opportunities that previously did not exist for people and co-founded Spring to bring that into the social venture space. Connect with Keith on Twitter and LinkedIn.