This blog is republished with permission from Built in Kamloops.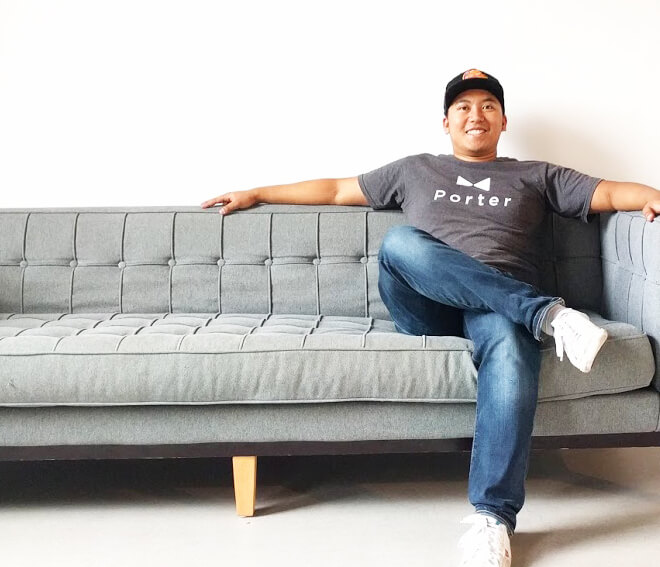 Jonathon Natavio, CEO and Founder of Porter. Photo provided by Jonathan
After receiving over 40 applications from 8 different countries, we are excited to announce Porter as the winner of the Built in Kamloops Contest! In partnership with the City of Kamloops, Venture Kamloops, Tourism Kamloops and the Kamloops Chamber of Commerce, the winner is offered a 6-month intensive package to support their startup including $10,000 cash, accommodations, office space, business coaching and mentorship, and more.
Porter is a tech-enabled concierge platform helping companies and working professionals take care of their day-to-day tasks. Handling chores such as dog walking, grocery shopping, and Ikea purchase and assembly.
Jonathan Natavio came up with an idea in 2015, developed his minimum viable product and launched in 2016. He first started out as a personal concierge platform helping working professionals with errands and tasks and has now grown into today's tech-enabled full-service concierge platform providing services for businesses, in addition to his first market of working professionals. Jonathan is also one of our Spring Alumni who graduated from our Inspire and Launch program and is currently in our software focused Founders Mastermind.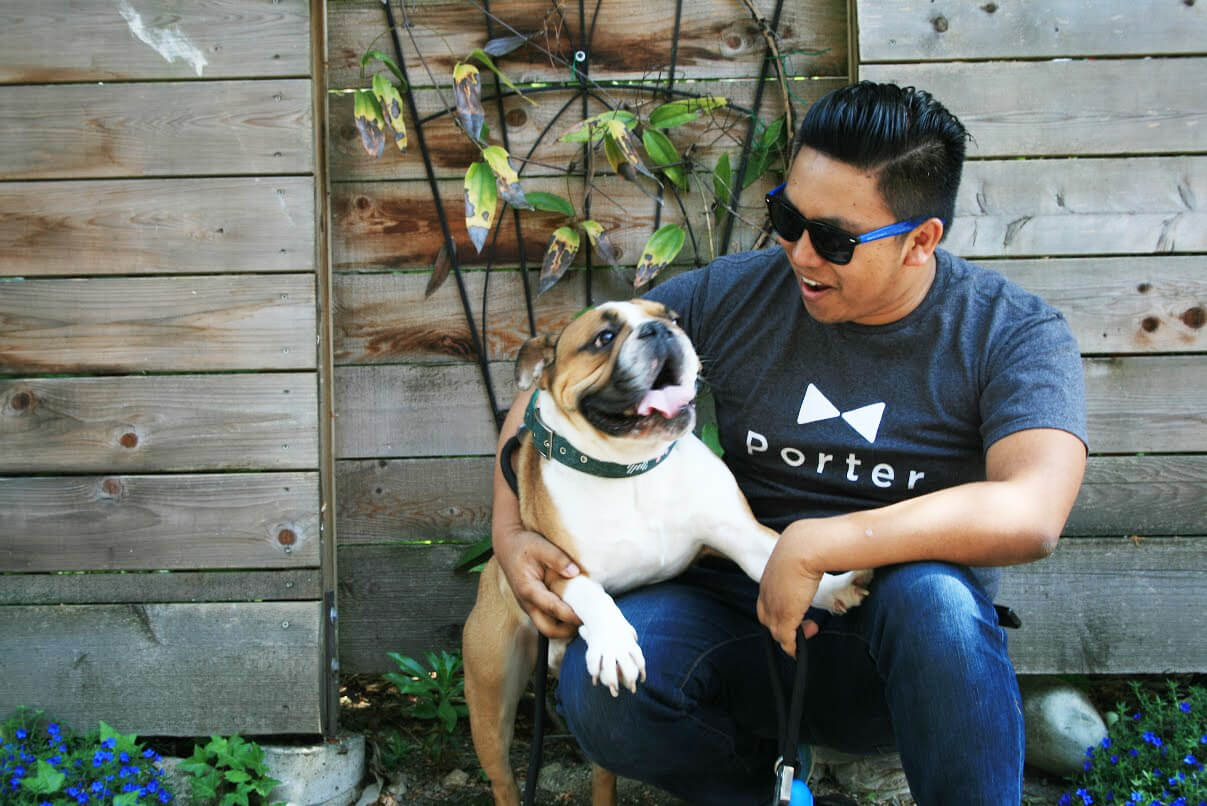 Jonathon with his English Bulldog, Bentley. Photo provided by Jonathon
"We're excited to have Jonathan and his team grow their company to the next stage in Kamloops," says Lincoln Smith, Executive Director at Kamloops Innovation, "they've seen traction in Vancouver and are now looking to test in different markets."
Jonathan has worked in the Canadian eCommerce industry for 10 years working for companies like Clearly.ca and ShoeMe.ca. While working for these companies, he got the idea to start Porter out of a pain point he experienced often in the office. He noticed that the office managers and executive assistants were always swamped with menial & mundane tasks that took them away from the important ones. This meant that they would ask employees to help out (including himself) with snack shopping, weekly social setup and even assembling desks for new hires. Thinking that there would be a solution out there, he looked for an app or service that could help with this and instantly realized that the entire industry is very fragmented and frustrating. This was the "lightbulb" moment for Jonathan.
"This is a great opportunity for Porter to not only test our platform in a new market, but also receive mentorship in a proven Venture Acceleration Program to really accelerate our startup," says Jonathan, Founder of Porter, "we're thrilled to be a part of the vibrant Kamloops tech industry and contribute to the community."
Outside of the professional arena, Jonathan is an avid triathlete participating in races like Ironman Canada and Ironman Hawaii 70.3. If he's not training, racing or working, his wife and English Bulldog, Bentley, take up the rest of the time.
Jonathan will start his 6-month residency in Kamloops in July where he will be matched with an Entrepreneur-in-Residence at Kamloops Innovation working on accelerating his business and exploring all that Kamloops has to offer. Follow Jonathan's journey in Kamloops at builtinkamloops.ca.
For more information about the Built in Kamloops Contest or Porter, contact Kamloops Innovation. 250-434-0200 |info@kamloopsinnovation.ca
Learn more about Spring and stay up-to-date on news, upcoming programs and workshops, events, and more!
Sign up for our weekly newsletter now.