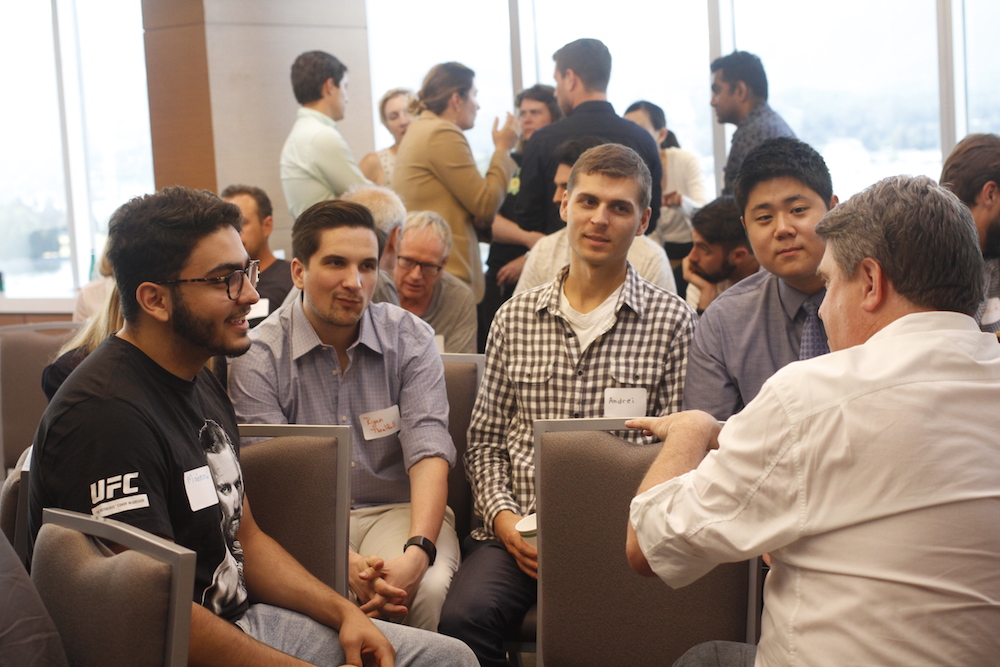 Photo by Black Sheep Productions
Has this ever happened to you? You have burning questions about your business. After some strategic Googling, you're left feeling overwhelmed by the vast amount of information out there and still seeking clarity for your problems.  
Our solution: Book a time and meet with real life experts who can help you get unstuck!
We're thrilled to introduce our new Partner Office Hours with our wonderful partners over at Vancity, RBC, Dentons, Smythe, Jones Brown, App-Scoop and Karl Jung Financial Services Ltd. As experts in their field, our partners will be able to address your business needs so you can leave with the clarity and confidence to move forward with your startup.
Partner Office Hours are available exclusively to Members in the Global Impact Community Membership Program, just one of the ways for Members to tap into different levels of support, mentorship and guidance in growing their impact focused business. Our Office Hours are an opportunity to bring all of those questions, concerns and what-if's to the table, and get expert support and guidance in the following areas:
Money & Finance

Legalities

Tax

Accountancy

Tech

Insurance
To take advantage of Partner Office Hours and a slew of other benefits, join the Global Impact Community Membership Program by signing up now.