Meet Emily Lycopolus, CEO of Olive the Sense, a family-owned and operated business based in Victoria, BC that specializes in fresh extra virgin olive oil and balsamic vinegar. Emily is one of our latest #SpringAlumni graduates of the Grow program and we're thrilled to share her experience of growing a values-based business as well as the ups and downs of being an impact entrepreneur.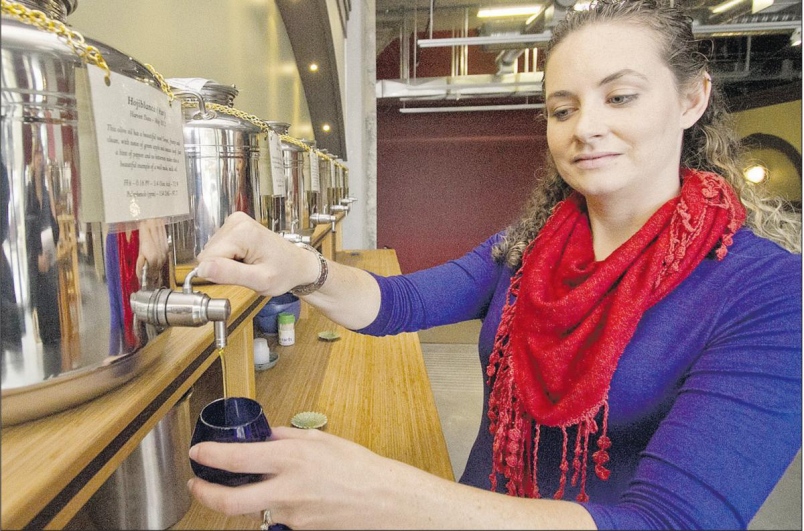 Olive the Senses co-owner Emily Lycopolus. Photo by Adrian Lam, Times Colonist
What makes Olive the Senses unique compared to other olive oil companies?
Firstly, we source our oils fair trade from all over the globe and do a sensory and chemical analysis on all our olive oils to ensure their quality and authenticity. In the midst of an industry that is riddled with fraud and adulteration, we work with farmers who focus on quality rather than volume and import the top 1% of extra virgin olive oils created in the world today.
Secondly, we are a company founded on teaching people how to enjoy, discover and easily integrate artisan gourmet food into everyday life. We love feeding people and anything we can do to support the artisan producers, share their story and help the world know who they are, what they do and how they can easily integrate their ingredients into everyday life — enabling healthy meals to land on the table daily — is fundamentally what fills us with joy and gets us up in the morning.
Entrepreneurship is full of ups & downs, share yours and how you overcame them?
Oh, it so is — my favourite part of what we do is seeing someone's face when they taste something completely new for the first time. It is such a privilege to share something totally unique, from a sip of fresh creamy olive oil to a delicious bite of blood orange fused olive oil brownie during one of our cooking classes with a customer. Seeing their eyes light up, a smile grace their face as they first discover totally new flavour sensation, it's incredible.
At the same time, there here are many challenges — dealing with agricultural products creates challenges with import and consistency — crop failures are a real thing, and supporting farmers through tough times and sourcing products, with the quality control standards that we uphold is a huge challenge, although one we constantly rise to meet!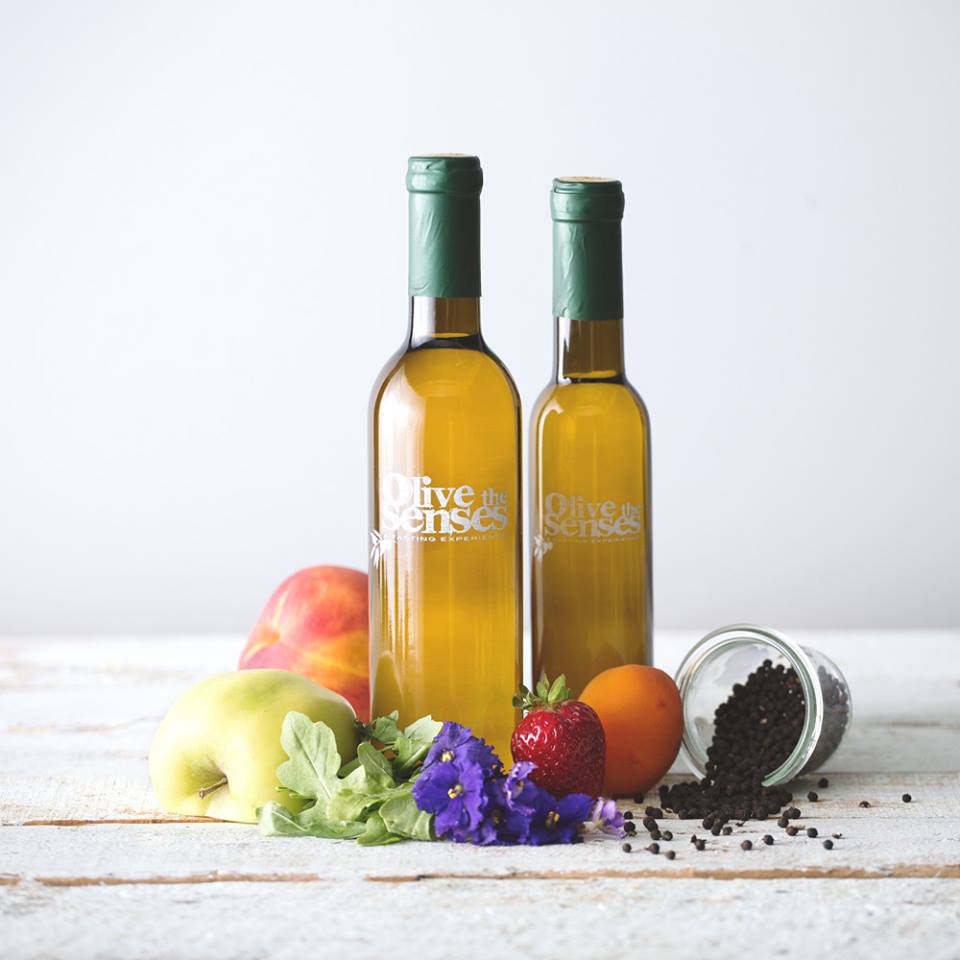 Spanish Manzanillo Olive Oil. Image provided by Olive the Senses
What impact are you creating with your business?
Supporting farmers and artisan food makers globally and creating an easy access avenue through our brick and mortar store as well as online, enabling the world to find their wares directly, all in one place, as well as how to use all of them – creating impact on both ends, by supporting farmers, as well as families globally is our goal. We also support food-focused charities and through them commit to giving 10% of our net profit to charities feeding children in locally, nationally, and globally. Currently, we directly support Mercy Ships and the Canadian Food Grains Bank, through monetary and product donations.
What's exciting that we can expect from Olive the Senses in 2017?
We're entering into a re-brand, and finding opportunities to align ourselves with other value-based businesses allowing Olive the Senses to be found in more retail locations beyond our own tasting room location and online.
What is the best advice you've learned from the Grow program that you'd like to share with other entrepreneurs in the same stage as your business?
The Grow program has been invaluable — taking the opportunity to step away and work on the business rather than in it has been lovely. Knowing that you're not alone in all the challenges of being an entrepreneur was incredible for sure. Creating accountability with our staff, with regards to KPI's and numbers was so valuable, enabling them to participate and contribute to a one-page strategic plan, and then incorporating it into our daily business life has created even more enthusiasm and buy-in from them.
Increase revenue, expand your team, & prepare for growth.
Spring is currently accepting applications for the next Grow program.