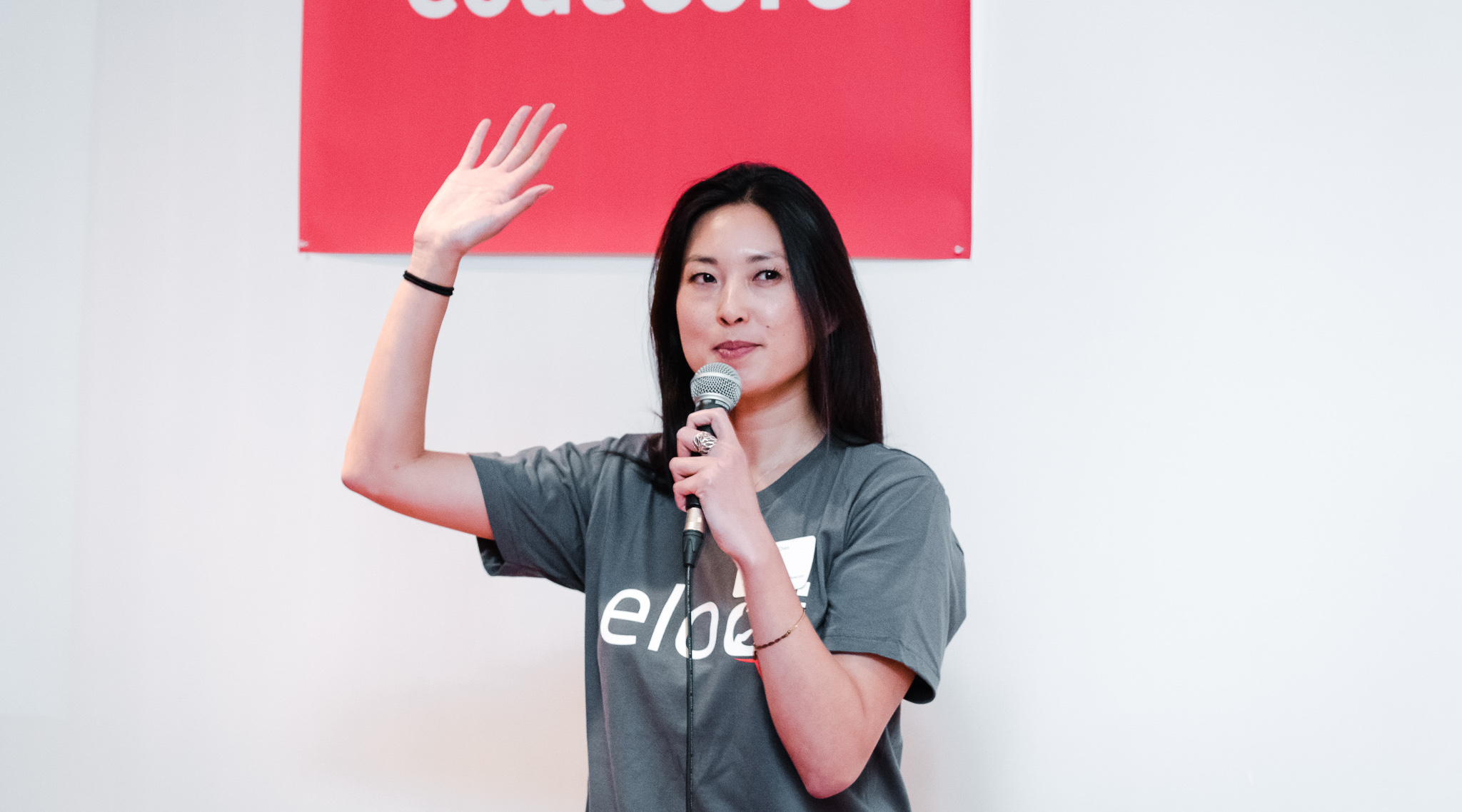 Spring Alumnus of the Funding Workshop, Jennifer Chan, CEO & Cofounder of Appfabriqa pitching her startup at the Spring Showcase. Jennifer  Photo by Jena Lee Photography
Over the last several years I've had the pleasure of supporting a number of outstanding entrepreneurs who have raised equity capital for their business. Taking a moment to reflect, I found the following seven characteristics were present with each one as they raised full rounds with fewer, more strategic investors, at higher than average valuations. Want to know their secrets? Read on!
#1 Prepping in Advance
Each of the entrepreneurs whose rounds, and successes, stood out were because they were ready when they started. The key pieces?
Clear fundraising goals and timelines to close

A well-defined ideal investor profile they adhered to as best they could

A well structured monthly email update template to keep them top of mind, and keep the investors excited

The core due diligence materials prepared and organized in a Dropbox or Google Drive folder
#2 Leverage Peers and Network
Savvy entrepreneurs know that warm intros save the day. The key to a success round is to meet with CEOs who have raised money recently, as well as other network connections, to create the introductions to the right investors.
#3 Think Cross Border From the Start
Your ideal investor can be anywhere and you need to be fearless to look and go, wherever your ideal investor is to be found. Pair them with a couple of good local people and you have a solid round.
#4 Be Flexible in the Right Places
An equity raise is an ongoing process of negotiation. Be ready, and comfortable, to negotiate on items like the type of paperwork and final round size, etc. Having a great startup lawyer helps matters immensely, we recommend our partners at Fasken Martineau and Dentons.
#5 The 9AM Rule
It's often said that raising a round can be a full-time job. Ensure you don't lose focus by always working on the business first each day, then on the round. The progress you make will go a long way to accelerating the close of your round.
#6 Yes – No – Maybe 
Know where to focus. Investors who say maybe can take up a lot of time. Close the Yes', and keep the Maybe's current in case they decide to go along in the end. Any more time and you're chasing what might end up being a dream.
#7 Support
These great rounds happened, in part, because these entrepreneurs knew they couldn't do it alone. They had great advisors and often ecosystem support from incubators and accelerators to help carry the load.
Making your equity round happen is not rocket science, but it takes discipline, focus and a village of support you need throughout the process. Over three years, we've helped our entrepreneurs raise over $8M in early-stage seed funding. If you're looking for support, we'd love to talk to you about how Spring can support. Learn more about our upcoming Funding Workshop on June 24th.
Walk through the process of raising capital for your business venture in our one-day weekend workshop.

This half-day Funding Workshop is designed to give you the training, tools, and knowledge to ensure that you can raise the right money at the right time for your company.


With over 15 years experience as a leader in technology-centric businesses, Keith has accelerated the growth of both small and large companies, launched new products, and raised over $20m in angel investment and venture capital. He has an unparalleled ability to collaborate with entrepreneurs, employees, and investors to deliver amazing products to the market. Keith is passionate about creating opportunities that previously did not exist for people and co-founded Spring to bring that into the social venture space. Connect with Keith on Twitter and LinkedIn.