As part of our ongoing series to profile and showcase our impact-driven #SpringAlumni, we went international to feature Belgium-based, Sunthetic, the thinnest solar-powered case charger for the iPhone. Sunthetic strives to combine sustainable energy principles with technological innovation and situate them into day-to-day practices of people and their devices.
Cofounded in 2015 by CEO, Gerardo Di Giuseppe, Sunthetic is built on the concept of sustainable energy for the future. With a 15-year background in the IT industry and love for entrepreneurship (Sunthetic is his second startup), Gerardo has devoted all of his professional efforts to technological innovation driven by renewable energy. We talked to Gerardo about his company's mission, challenges of being a young startup of 2 years, and the impact of solar energy.
The team at Sunthetic went through Spring's early-stage entrepreneurship last year with our City Partner, Impact Hub Belgrade, and have returned to enroll in our growth stage program.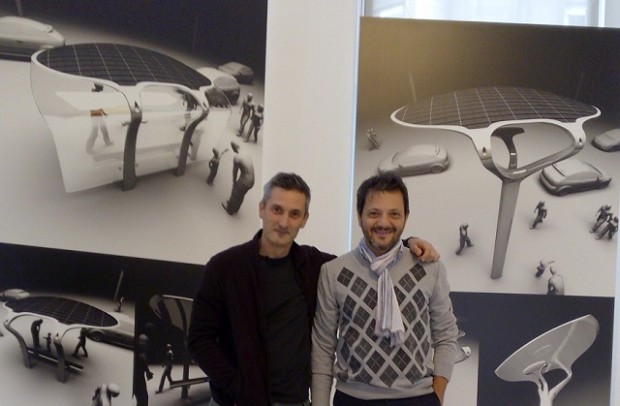 Sunthetic Cofounders, Nikola Knezevic (L) and Gerardo Di Giuseppe (R). Photo by Sunthetic
Why did you start this business?
One of the very first ideas I had was to create a laptop powered by solar energy, having both the interactive keyboard and the laptop lid made of solar panels. This product is to bring the idea of using renewables in our daily routines, making people aware of the availability and importance of solar energy as the driving force of the future. Thus, the importance of renewable energy would be brought to the fingertips of individuals, who can be active participants of the change they would like to see in the world.
With this dream in mind, I started Sunthetic with a prototype of a solar case charger for iPhone, trying to enter the market of portable technology powered by sunlight. From this, Sunthetic aims to create a number of various solar-powered devices used daily.
What is the mission behind Sunthetic?
The use of renewable energy has been greatly mystified, seemingly unattainable at times and like magic at others, but the reality is quite different. In recent years, technological progress have contributed to making it cheaper and accessible and also more efficient in generating electricity.
Renewables, such as solar energy, are not our only way out of an environmental disaster, but it can significantly affect and improve our daily lives and routines. Our mission at Sunthetic is to usher this message to the surface of contemporary discourses concerning renewable energy. Imagine a world where our discussions on the benefits of renewable energy could be through tech channels that are actually powered by solar energy!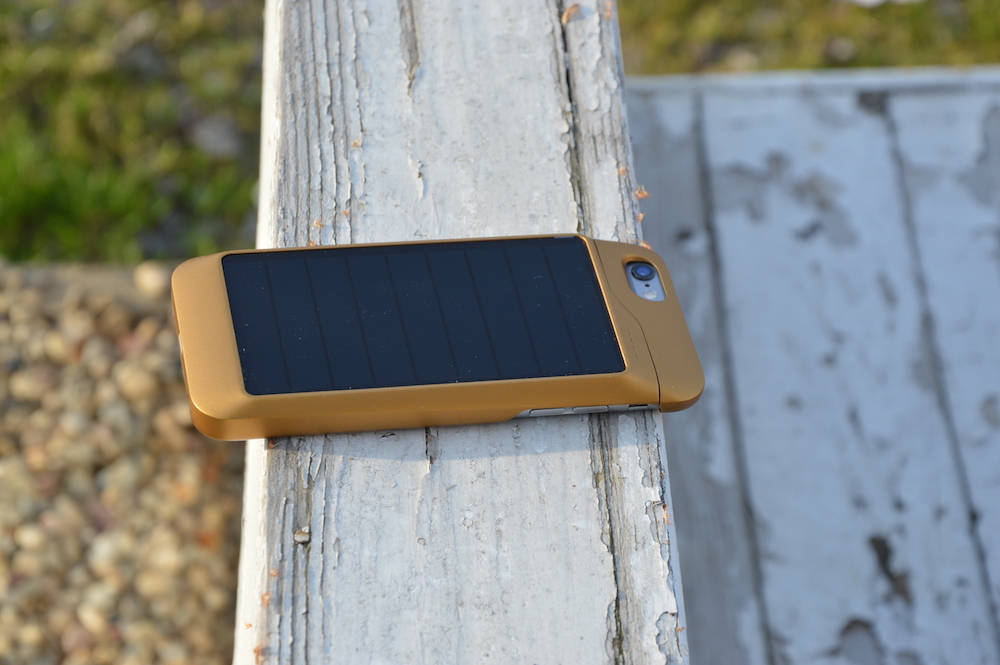 The Sunthetic iPhone case. Photo by Sunthetic
What are some of your biggest challenges that you face at Sunthetic?
In our quest to bring the highest quality of products to our customers (especially as a young startup), we are constantly faced with high costs of engineering and production. However, our devotion towards perfection in the manufacturing and safety of our products compels us to never compromise on quality and never give up on achieving our goals.
What impact are you hoping to create with Sunthetic?
A research conducted by Forbes recently showed that an average American spends approx as little as $10 a year in electricity to fully charge their smartphone, tablet and laptop. Thought it was less? Us too. However, imagine how many smartphones there are in the world and how much energy is consumed in charging batteries. Now include the number of laptops and tablets in the world, then, you've come to realize the big picture — so much of the energy we use could be powered by the sun.
When it comes to our day-to-day activities, it becomes a personal choice. If you were offered the choice between exhausting limited energy sources and using renewables, what would you choose?
This kind of impact is our dream — for every individual to have a choice in the palm of their hand.
Do you think we will ever 100% move away from electricity and towards solar energy?
Forward-thinking minds have already been discovering ways to harness the sun's energy in many new and exciting ways, from the ground beneath our feet to the shirt off our back. It therefore, becomes a question of the strength of our resolve. At Sunthetic, we want to be part of the world that wishes to see this change come to be. Hopefully, it is just a matter of time.
Gerardo and his team at Sunthetic are currently in the midst of their Indiegogo campaign to raise €50,000 to start production of their solar panel phone case. Support them at https://igg.me/at/sunthetic-solar-case/ and join them in changing the world one solar panel at a time!
Spring is a startup school for entrepreneurs who want to build a better business.
Join our mailing list for weekly newsletters on free workshops, startup resources, tools, and more!