Join Spring Startup School on Tuesday, March 21, 2017, to learn how over 300+ entrepreneurs got the skills, mindset, and network needed to launch, grow, and fund their startup. Free with registration — RSVP here!
You'll Learn:
What is Spring? Is it a good fit for you?
What does impact entrepreneurship mean?
An overview of the programs and workshops we offer at Spring
Examples from previous Spring alumni
Examples of the support and mentorship you'll receive from the Spring team, mentors, and partners
Agenda:
5:30 – 6:00 – Registration and networking
6:00 – 6:30 – Info session
6:30 – 7:00 – Alumni stories + Q & A
7:00 – 7:30 – Network with great people in the local startup and impact communities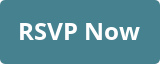 Questions?
Contact help@spring.is with any inquiries