This Marketing Roundup features entrepreneurial successes, Warby Parker and Ring, user centric marketing, the state of social isolation and social media today & Bill Gate's top 5 books to read this summer. #MarketingMondays
1. Over 400 Startups Are Trying to Become the Next Warby Parker. Inside the Wild Race to Overthrow Every Consumer Category
Wharton professors, venture capitalists, and entrepreneurs are fueling an entire generation of Warby Parkers. Now there are more than 400 startups tackling products from toothbrushes to bras. What could go wrong?
2. Untethered: A Primer on Social Isolation
At a moment when bringing people together in networks, communities, and movements is so vital, Untethered offers a crash course on what's keeping us apart. It's written for leaders, entrepreneurs, and funders with an appetite for solving big challenges.
3. Here's a Radical Idea: User-Centered Marketing, Built on Mutual Respect
We're still living inside the idea that big data is the future of marketing. As McKinsey's consultants once wrote, "Big Data is the biggest game-changing opportunity for marketing and sales since the Internet went mainstream almost 20 years ago." That's undoubtedly true. But has access to all this data become a net-negative for the advertising industry?
4. 5 books worth reading this summer
By Bill Gates
I've read some terrific books lately. When I pulled together this list of five that you might enjoy this summer, I realized that several of my choices wrestle with big questions. What makes a genius tick? Why do bad things happen to good people? Where does humanity come from, and where are we headed? – Bill Gates
5. What Can You Learn From Ring's Astounding Success?
Many people will write the history on why Ring became an enormously successful company and why it became a real-world unicorn in a world when many startups are anointed that merely on paper. Since I had a ringside seat to the company before it really existed all the way through the end I thought I'd offer my version and what I think it means for our future.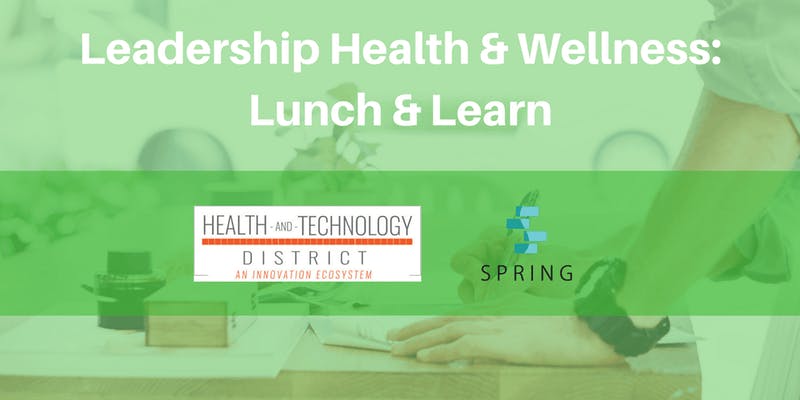 Be a leader to your own health and wellness!
Stress from work can take a toll on you and your health, therefore, the Health and Technology in partnership with Spring brings you the Leadership Health & Wellness: Lunch & Learn.
Our speakers, Nadya Pecherskaya and Faris Khalifeh, will help you do your entrepreneurial ventures while keeping your health in check. This will help you live a balanced lifestyle (that's practical) so that you can be more productive and efficient. We will also dive into factors that can affect your mental, emotional, and physical wellbeing so that you can take necessary precautions when needed.