We're excited to spotlight the following group of companies and their Founders who are currently wrapping up their participating in Spring's Scaling Your Food & Beverage Business sprint series.
The program is for consumer packaged product (CPG) entrepreneurs who're currently selling in small quantities and are dreaming of scaling into multiple retail outlets across the country.
Through the April series, participants learn industry tips and best practices required to grow their business, along with how to get their products to fly off the shelves.
We invite you to read on and learn about these businesses that range from producing healthy, handmade African snacks to mushrooms that increase athletic performance!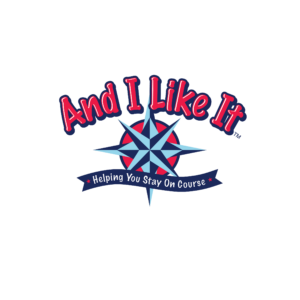 Founded by Erika McKim, And I Like It specializes in low-carb, keto-friendly mini cheesecakes and candied pecans. What makes their products taste so good is their proprietary all-natural sugar substitute. After serving ten years in the military, Ellie was medically retired and highly allergic to many sugar-free products on the market. With the help of her biochemist sister, she finally felt like she had options. She found purpose in life again by helping others stay on their health course. What does Ellie hope to get out of the Scaling Your F&B Business Program? Best practices around working with a co-packer, proper types of contracts and what kind of costs to expect when using purchased machinery.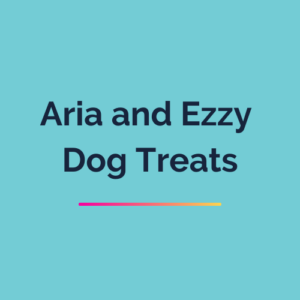 Founded by Chitra Bakshi, Aria and Ezzy Dog Treats provide vegetarian, hypoallergenic dog food that supports immune health for dogs, including specific breeds suffering from food allergies. The competitive advantage is using powerful anti-inflammatory spices, like turmeric and veggie-derived proteins to allow dogs to be free of allergy symptoms. Unfortunately, most hypoallergenic canine diets contain some form of animal protein, which causes allergic reactions. So what is Chitra hoping to get out of the Scaling Your F&B Business Program? Mentorship as well as support and connections on packaging and marketing!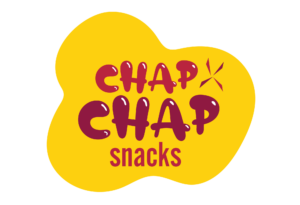 Founded by Tetia Bayoro, Chap Chap Snacks is a subscription box for fresh, handmade and healthy African snacks delivered monthly. What does Chap Chap Snacks hope to get out of the Scaling Your F&B Business Program? Tetia believes in her products and business; she is currently looking to learn more about marketing and position herself as a leader in the market!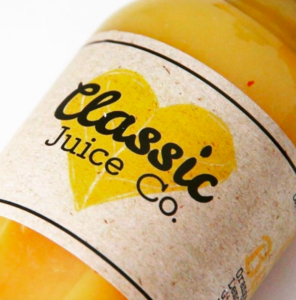 Founded by Tamara Shelly, Classic Juice is a boutique empowering people to make healthier choices with a wide variety of nutritious juice options (48 in total!) They also offer customizable juice cleanses to help with different health objectives. What does Tamara hope to get out of the Scaling Your F&B Business Program? More insight around gap analysis and access to resources!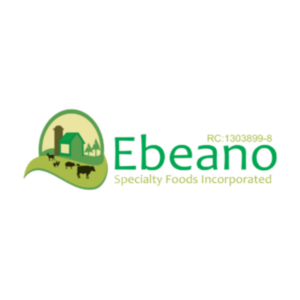 Founded by Stanhope Nwachukwu and Busola Mumuni, Ebeano is Canada's first livestock waste upcycling company. They upcycle/convert livestock waste like cowhides into food ingredients for the specialty market, reducing the importation of these products and greenhouse gases from landfills across Canada. What does Ebeano hope to get out of the Scaling Your F&B Business Program? Cracking the code around capacity as it relates to his venture!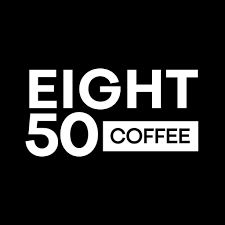 Founded by Muna Mohammed, Eight50 Coffee is an impact company with deep family roots in coffee. Their focus has been to provide responsibly sourced, locally-roasted coffee from around the world and enhance the home coffee brewing experience through the collection of their products. In addition, they offer an array of online coffee learning tools, premium quality coffee equipment and curated hand-crafted artisan textiles made in the countries they source coffee from. What does Muna hope to get out of the Scaling Your F&B Business Program? Information about being in stores, costs, expectations, realities, strategies and tips to secure more retail partners.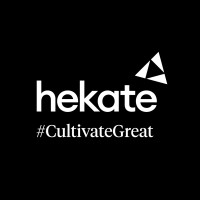 Being led by Daniel Penn, Hekate is all about unlocking the power of mushrooms to drive performance. They will be introducing the first certified-for-sport mushroom supplement to the market this year! What does Daniel hope to get out of the Scaling Your F&B Business Program? The foundational knowledge about how to scale his business sustainably.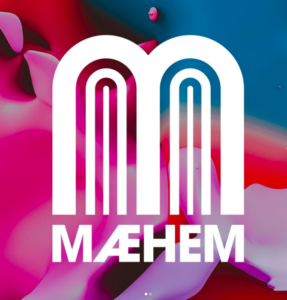 Founded by Ellie and Mark Hadley, Maehem Spirits is a craft distillery based in Port Alberni, BC, and is the first of its kind in town. Both Ellie and Mark hope to contribute to the growing craft industry and inspire others to open small businesses in Port Alberni. What do they hope to get out of the Scaling Your F&B Business Program? Tips and expertise on how to grow a business. They haven't launched their distillery yet, but want to kick off growth as soon as they launch!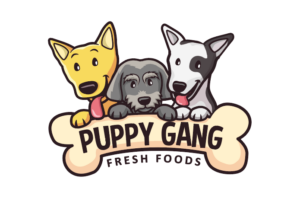 Founded by Marisa Hoskins and Sarah Tritsaris, Puppy Gang is a D2C human-grade dog food company currently servicing all of Ontario and ready to scale across Canada. Its mission is to improve the longevity and quality of life of dogs. They are the only gently cooked product in Canada that includes organic supplements without filler ingredients. What does Puppy Gang hope to get out of the Scaling Your F&B Business Program? Guidance around cold storage logistics, developing relationships with investors and scaling a subscription-based business.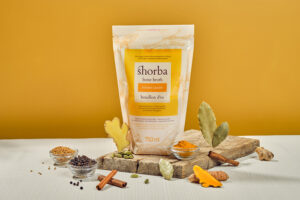 Founded by Mithalee Rawat, Shorba offers collagen-rich frozen broths inspired by the food-as-medicine approach of India's ancient sophisticated food science – Ayurveda. Mithalee's mission is to simplify the journey to improved gut health by sharing the wisdom of Ayurveda. So what does Mithalee hope to get out of the Scaling Your F&B Business Program? Clarity on how to scale towards co-manufacturer and advice on creating a marketing strategy!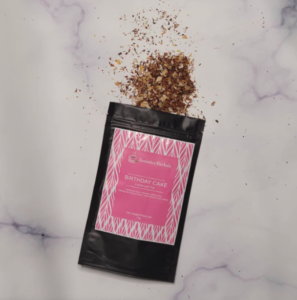 Founded by Loralei Snider, Soulstice Herbals makes organic loose leaf tea blends that nurture the body, mind, and soul. Loralei aims to encourage people to take 15-20 minutes out of every day to break away from "fight or flight" and consciously enter the "rest and digest" frame of mind. Their teas are all 100% organic. As an aspiring tea sommelier, Lorelai can intentionally create blends that taste amazing and offer benefits to various systems in the body. What does Loralei hope to get out of the Scaling Your F&B Business Program? Ideas on approaching people for new accounts, connections and funding prep!
Interested in Spring's food business innovation programming?