The Spring team is thrilled to be welcoming 18 purpose-driven entrepreneurs from 13 different countries for cohort #3 of our IMPACT Startup Visa program (ISV). This time around, our global impact entrepreneurs come from countries spanning Europe, Asia, Africa, South America, and the USA.
Please join us in extending them all a warm welcome to Vancouver!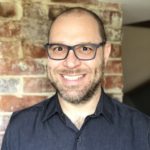 David Barach – CEO of FIG
LinkedIn
David has founded, led and sold three social enterprises and one not-for-profit organization. He specializes in the creation of online philanthropy platforms for businesses and not-for-profit, generating more than $100 million in giving to charities worldwide. FIG, David's latest social enterprise, serves donors with compelling giving opportunities in support of both charities and new social enterprises. David is excited to be starting FIG in Canada, a country with progressive, social, and pluralistic values that align closely with his own.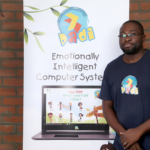 Steve "Kay" Ike – CEO of Padimi Technologies
LinkedIn | Website
"Padi Tech" leverages the power of AI and Human-Computer interaction to develop adaptive personal computers for individuals living with Autism and other Spectrum Disorders. Steve's hobbies include chess, soccer (captained the college soccer team), music (saxophone), volunteering and gaming.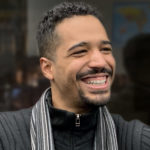 Isaias Ramos De Paz Filho – CEO of Boreal Pet Products
LinkedIn
Isaias is an entrepreneur is experienced in technology and SaaS products for marketing professionals and also passionate about dogs and helping people. Isaias found his passion for helping dogs when he worked in a dog treats Startup in Vancouver. He enjoys talking with people, providing value and snowboarding.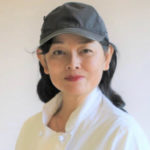 Sakura Nanami – CEO & Holistic Gourmet Chef at Holistic Gourmet Institute
Website
Sakura is a branding expert who has worked for international marketing companies such as JP Morgan, P&G, Levi's and Louis Vitton in locations like Japan, North America, and Europe. She is a certified vegan chef from Natural Gourmet of New York and an NLP Counselor who can teach holistic health of body, mind, and spirit. Sakura loves delicious and healthier veggie-friendly foods, yoga, and nature walks.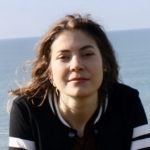 Thea Wilkins – Founder of Joan of Art
Website
Joan of Art is run by illustrator Thea Wilkins. She designs and produces art materials and creative products that are optimised for travel. Currently, Joan of Art's main product is the Sketching Tin, which is compact enough to be carried everyday, allowing sketchers to paint and draw on the go, wherever they are. A large proportion of the company's online sales comes from North America. Canadian customers have been particularly vocal with positive feedback and regularly engage on social media platforms.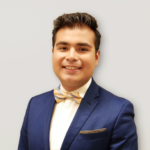 Raul Jehoas Fonseca Diaz – CEO of My Nuk
LinkedIn
Born and raised in Mexico City, Raul holds a Bachelor's degree in Economics and Finance and is a serious and experienced entrepreneur. His life goal is to create an impact on society by means of sustainable and high-quality contributions. A dog lover at heart, he also loves cooking. When you meet him, ask him about his favourite dish to prepare!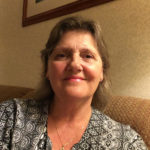 Ria Duykers – CEO of CST
LinkedIn | Website
Ria is the Founder of Canada Special Tours Inc. (CST), a tour guiding & tour development company offering unique group itineraries & services throughout Western Canada. Her vision is to help travelers explore & experience the stunningly beautiful nature, history, tradition and culture of Canada with the help of respected Indigenous tourism boards, partners, elders, and educators who have a story to tell about Canada's ancient history going back 15,000+ years!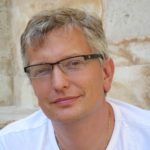 Sven Stein – CEO of NewCo
Europeans eat almost double as many baked goods as Canadians and Sven believe he knows why. He joins ISV with a mission to stir up the Canadian baking industry.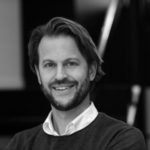 Vincent Kniep – CEO at TinEco Homes
LinkedIn
A love of nature and the growing need for sustainability inspired Vincent to take a closer look at environmental practices and standards within the construction business. The combination of business opportunities in Vancouver and the regional emphasis on outdoor living prompted him to start his new business venture: TinEco Homes.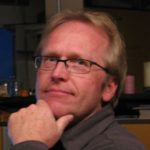 Urs Härri – CEO at Powerflame | LinkedIn
In 1990, Urs started his entrepreneurial journey with a small company in Switzerland producing and trading fuels/combustible gels. Fast forward to today, and Powerflame GmbH is one of the leading producers of cooking fuels and comparable products in Europe. Now, with a Canadian company, Urs' plan is to produce and sell Swiss products directly here in Canada.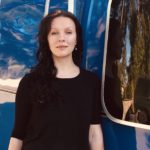 Renata George – CEO of VC Academy
LinkedIn | Website
Renata is an entrepreneur turned angel investor turned VC who is on a mission to increase diversity in the industry. Aside from operating a venture fund, she strives to make venture capital education more accessible. She founded VC Academy as a way to create a comprehensive academic product for aspiring investors as well as increase transparency in recruiting venture capital professionals.