This month we welcomed a new Program Manager, Allison Gibson, to our team! Allison joins us to lead the delivery of the Ethnic Food Incubator, a program spearheaded by the Canadian Black Chamber of Commerce. This initiative — the first incubator of it its kind in Canada — has been developed to support Black entrepreneurs in the Food & Beverage industry as they scale their business ideas and bring them to market.
Allison will be bringing over two decades of experience in hospitality and food entrepreneurship to the floor as the program facilitator. Simultaneously the Director of Impact & Operations at Paintbox Catering & Bistro, Allison has a track record of prioritizing creating opportunities for marginalized residents of under-serviced communities. A Black entrepreneur herself, she is uniquely positioned to mentor program participants as they navigate this industry that has such a big impact on global and local levels.
From her thoughts on how the food industry can empower under-serviced communities to a faux pas with Will Smith, join us as we get to know Allison a bit better!
How did you develop your career in the food and hospitality industry?
My journey through the hospitality industry has been driven by a passion for taking on new challenges and an insatiable appetite for all things delicious. I studied Food & Beverage Management with a specialization in Event Planning at George Brown College, and right after graduation worked at Walt Disney World for one year. This job opportunity taught me a lot and helped shape my career, and it demonstrated the versatile opportunities in food and hospitality.
Throughout my career I have said "yes" to as many opportunities as possible. This fuelled my learning and growth and resulted in amazing experiences such as working aboard cruise ships as an event planner and catering private events for celebrities like Will Smith, who I accidentally hit in the head with a dinner plate. True story! 
What inspired you to pursue creating impact through food entrepreneurship?
Food is one of the simplest yet effective ways to bring people together, and I love that there are endless training and mentorship opportunities available in the hospitality industry.
I've been fortunate to be trained and mentored by leading industry experts who took a bit of extra time to nurture my skill development and growth. I've also witnessed first-hand the power of mentorship and incubation programs. This affected my life in many positive ways, so as soon as I was in a position of leadership, I was motivated to pay it forward and be the type of mentor and leader that uses their power to create a positive impact whenever possible.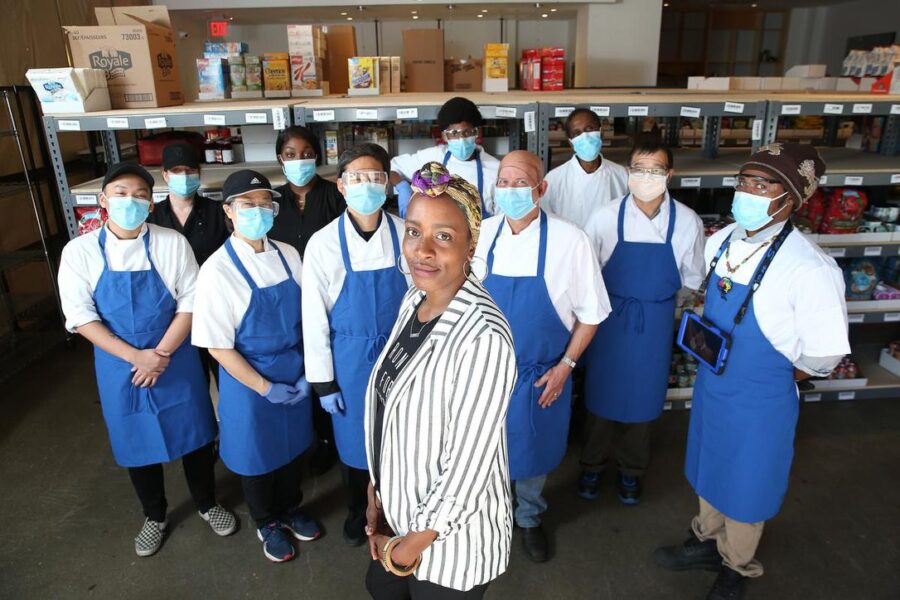 Why is it important for people to be aware of the food economy's impact?
Being aware of what you eat and how it impacts you and your environment is crucial to ensuring you are making choices that support a healthy food economy and the planet.
Throughout my food journey I've learned about the negative tolls associated with overconsumption, and how simple actions like eating local food items can reduce pollution and the stress placed on international farmers and their land.
We have the power to make simple choices that support our local economy such as opting to eat seasonal produce, and I've seen innovative solutions start to pop up such as vertical greenhouses and quinoa being grown in Ontario.
It's also important that we recognize that there are people who don't have access to healthy and affordable food, yet a lot of perfectly good food is wasted in the grocery and hospitality industries. I am happy to see food repurposing programs gain popularity to combat this waste which is a step in the right direction to ensuring that food is equitable and accessible for all.
What is the impact of the food economy on marginalized communities?
We are becoming more aware of how making healthy food choices is linked to supporting a better quality of life, but as food prices rise it's becoming more difficult for those who are living on the margins to afford healthy food items. When working with a limited budget do you prioritize purchasing fresh or organic produce, or fast food that provides large portions for an affordable price?
Marginalized communities depend on access to their traditional food as one of the ways to keep them connected to their roots and customs. Rising food costs for ethnic food items that have become popular with mainstream culture often result in those who rely on access to their indigenous foods to go without.
Lack of access to quality food is also linked to behavioural issues at school and can have negative long-term health effects, which is something I see unfolding in real time with the marginalized communities I work with.
One creative solution to bridging the gap in food accessibility that I've seen becoming more popular is the addition of community gardens, farmers' markets, community fridges, and food banks to neighbourhoods where this has been a challenge.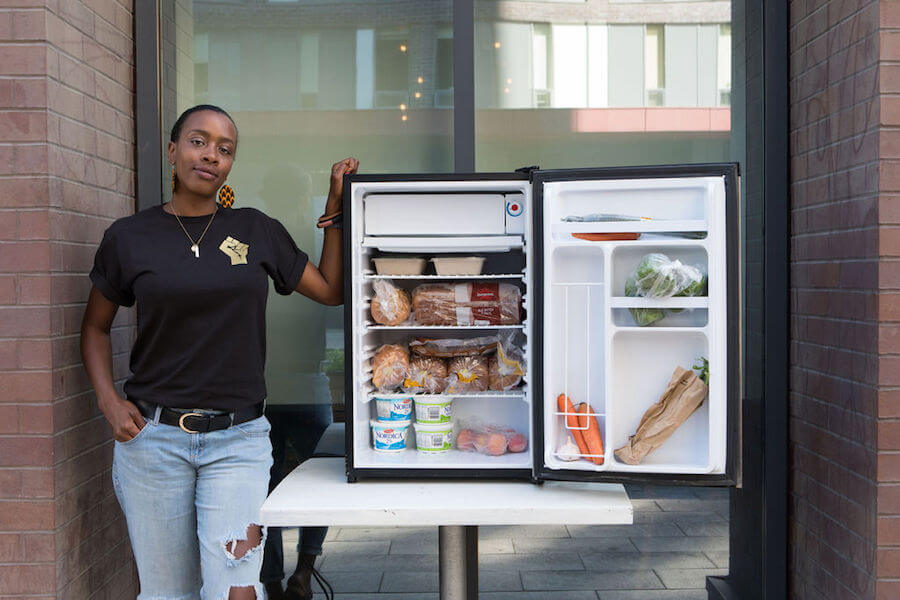 What opportunities do you see for food entrepreneurship to empower under-serviced communities?
The food economy has the ability to use its power for good by supporting marginalized ethnic entrepreneurs who own or aspire to own food or beverage businesses. These businesses typically offer food items that are unique and contribute to the multicultural landscape of our communities that we've all grown to love.
We can also support a small business of colour or one that is led by newcomer women. This creates ripple effects that touch many in their communities, and enables them to provide for themselves and their loved ones. Initiatives such as this and the Ethnic Food Incubator perpetuate positive narratives that are often missing when discussing under-serviced communities, and empower other marginalized entrepreneurs to pursue business growth.
Another opportunity is to make capital for startups more accessible in order to promote equity and diversity in food entrepreneurship and encourage a variety of people to join this dynamic industry.
What is your future vision for revolutionizing the food industry, especially with respect to under-serviced communities?
My vision for revolutionizing the food industry involves collaboration between businesses and communities because we are all in this together.
All business activities should consider how they support the most vulnerable members of their communities while coming up with opportunities and solutions to dismantle systemic barriers. This can be as simple as hiring locally and prioritizing those who are often overlooked for leadership roles.
Businesses have the power to create meaningful opportunities and increase the overall socioeconomic status of their communities by ensuring its most vulnerable members are part of the solution. They can be leaders and pillars of their communities, but if representation from those you are intended to serve is not part of your decision-making process, how effective can the impact you create be?
At a time when the food industry is struggling to make ends meet and food costs are rising, it will become increasingly important to make sure that we are minimizing food waste and coming up with creative ways to ensure that access to food becomes more equitable. This can look like a grocery store setting up a donation pantry of slightly damaged canned goods they can't sell, or hiring local cooks to prepare cultural meals representing their surrounding ethic community.
When we seek ways to engage and collaborate with people from all walks of life and not just the privileged, we ensure that no one is left behind and help under-serviced communities thrive.

Follow Spring Activator and the Canadian Black Chamber of Commerce to stay up to date on the Ethnic Food Incubator led by Allison. To learn more about the program, reach out to Allison at allison@spring.is.