This Marketing Roundup is all about content, content and content for your marketing strategy. We also take a look at what it takes to staying top of mind in your industry and Female Founder office hours.
If  you are ready to incorporate video marketing to your content marketing, we are offering a great online workshop with expert Marlon Doll of Vireo Video Marketing. 
1. Is it Time to Add Video Marketing to Your Content Marketing?
The market is flooded with blog articles. So how does your content have a chance of standing out?And while blog competition increases, click-throughs on display ads have continued to decrease. In fact, the average click-through rate of display ads is a staggeringly low 0.05%. Yikes.
Video marketing may be the solution to let your content shine.
2. What does it take for your business to stay top of mind?
When we're at work, we want to believe that people think about our business all day long. In our minds, we're the FIRST company a customer or prospective customer considers when a particular need arises. But you and I both know that's not how it works.
3. 41 Content Types You Should Employ in Your Marketing Strategy
What content types can you integrate to your marketing mix? Check out the infographic above to identify which content you should employ in your content marketing strategies.
4. How to Turn Your FAQ Into Straight Cash
This Strategy Will Give You Evergreen Content Forever — No Matter What Business You Are In
Ask yourself:
What are the ten questions I get asked the most in my business?
Write them down.
Not in a Frequently Asked Questions section. Those are for rookies and no one can ever find them on your website anyway.
5. Why Female Founder Office Hours is So Important
If you haven't yet heard about Female Founder Office Hours it is an initiative you should be aware of whether you're male, female or any other gender identify. The idea is simple enough: several female VC partners at top funds will hold 1-hour meetings with 40 promising female entrepreneurs looking to get advice on their business and pitch in a friendly, non-judgmental, safe environment.
Creating A Video Marketing Strategy (Online Workshop)
Thinking of using video to boost sales? Not sure how to maximize conversion from video? Not sure how to build a video marketing funnel?
Join Spring for an in-depth virtual workshop on setting up your video marketing strategy.
Subject Matter Expert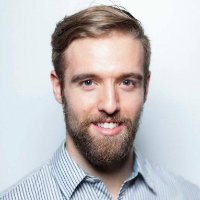 Marlon Doll, Vireo Video marketing
Marlon Doll is the founder and lead video strategist of Vireo Video Marketing. He's a YouTube Certified Consultant in Audience Growth and Digital Rights Management.

At Vireo Video, he helps clients develop effective video content strategies and funnels that convert viewers into customers. Marlon and his team specialize in Video Advertising on most major platforms, Organic Video SEO Optimization, and implementing strategic growth and conversion campaigns with native video and branded content.

Previously, he worked at the World's largest YouTube network, BroadbandTV, as the Audience Development manager for some of the World's largest independent music labels, artists, and hubs.

He also produces and hosts a weekly cooking show called 'Bachelor on a Budget' that teaches people how to create cheap, healthy, and tasty meals. The channel has grown to over 25,000 Subscribers and gets around 200,000 views monthly through organic growth.