Capital Raising For Entrepreneurs
June 17, 2014 @ 7:00 pm

-

June 25, 2014 @ 10:00 pm

PDT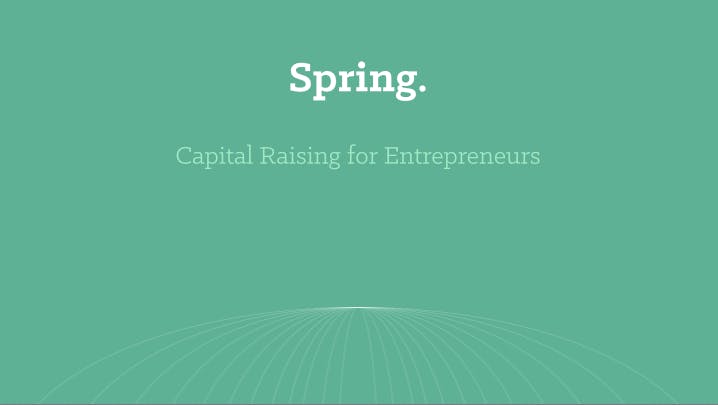 Spring Activator, founded by Keith Ippel (Invoke Media, Hootsuite, Invoke Labs) and Bonnie Foley-Wong (Pique Ventures, Vancity, Deloitte), will be hosting this two evening intensive on Tuesday, June 17th and Wednesday, June 25th. Spring is commited to accelerating the growth of startups, as well as educating both entreprenerus and investors in best practices for social venture.
Capital Raising for Entrepreneurs provides attendees with the tools and knowledge to align with strategic investors, raise capital, and grow their business.
Topics covered in this two evening workshop include:



Goals of fundraising.




Why investors invest.




The investment life cycle.




Control and anti-dilution.




Types of investors: friends & family, angels, venture capital, debt.




Stages of investment: seed, series A, exit.




Types of investment: equity, convertible debt, options, warrants, other variations.




Non-dilutive funding sources.




Getting to know your numbers AND your impact.




Pitching.




Tracking investor leads.



An introduction to the technical elements of structuring the investment, term sheets, shareholders' agreements, subscription agreements, ESOP, rounds, lead investors, valuation, and cap tables is also covered.
Ticket price is based on a first-come, first-discount basis: the sooner you sign up, the deeper the discount!