At Spring Activator, we seek to lead by example and create lasting impact. We bear a responsibility to be better for the planet both as a BCorp-certified business and as a team of individuals passionate about the outdoors.
That's why we decided to look into how we could apply something similar to the "leave no trace" principles we practice when enjoying nature's playground to the level of Spring as a business.
Conscious of the environmental impacts running a business can have, we sought to find a way to give back to the environment and educate ourselves and others on how to constantly do better as a venture committed to all its stakeholders.
And so, in 2019, we decided to become a member of 1% for the Planet. This is a global movement that provides an avenue for businesses and individuals to donate to not-for-profit organizations focused on the environment.
As of 2020, the 1% for the Planet network:
Consists of 1400+ companies

Spans 60 countries

Has given more than $175,000,000 to over 2,000 non-profits around the world since 2002

Why is environmental giving so important?
You might be thinking why is specifically environmental giving so important and where does the weight of giving by businesses lie? 
At present, only roughly 3% of all philanthropic giving goes to the environment, and only 5% of that already small number comes from businesses.
That's a very minute amount considering the environment is where we derive the resources that allow us to run our businesses from! From the materials used to make everyday work objects to the air we breathe while tackling our inboxes, nothing is exempt. Having thriving and resilient local and global economies depends on having a healthy planet.
Unfortunately, as a global society we're largely behind track on finding this balance between economic activity and environmental health.
From reducing and offsetting carbon emissions to optimizing waste streams and practicing responsible consumption and production, there is a lot of work to do to make businesses better. And, from forest regeneration to reversing desertification and cleaning up plastic, there is a lot of work to do to counter the negative impacts of business to-date.
Accelerating smart environmental giving through 1% for the Planet is a small step in the right direction to building the future we'd like to see and preserve what we care about.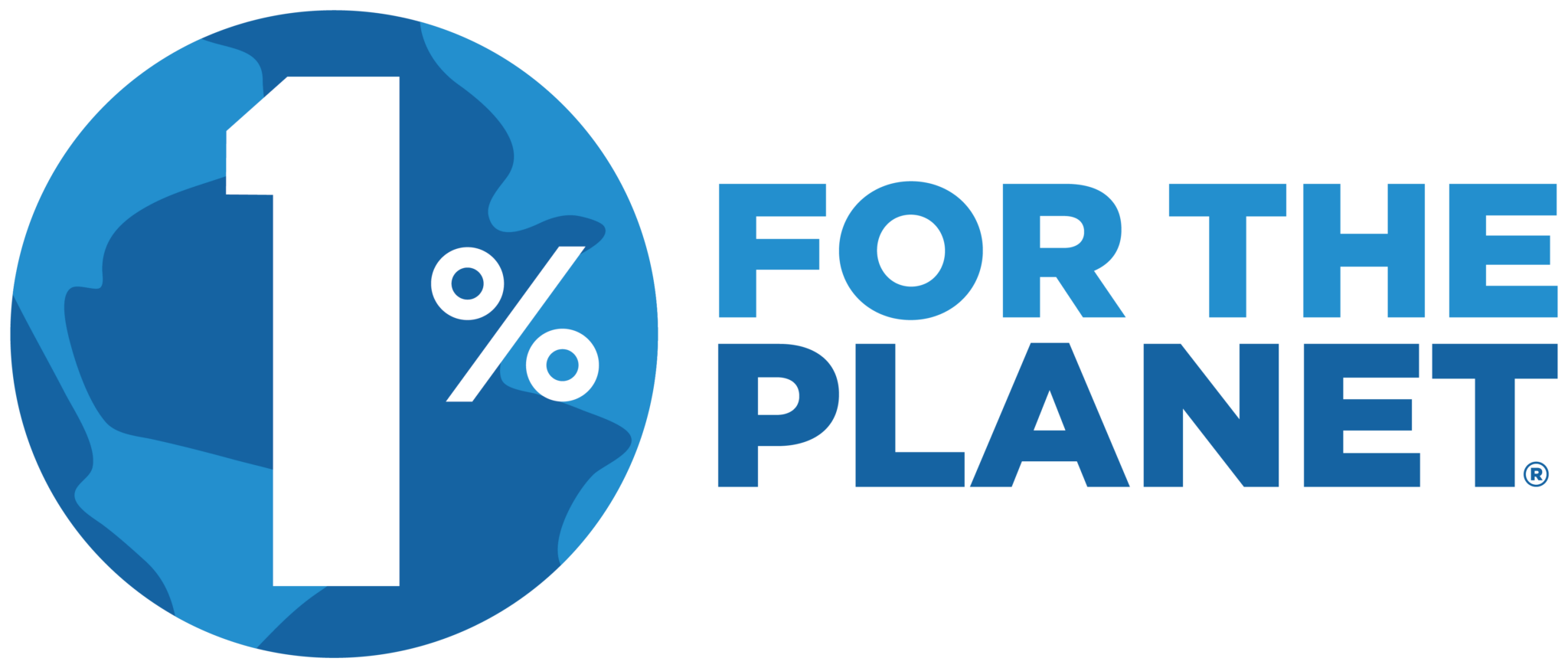 What exactly does 1% for the Planet membership entail?
It's likely you've seen the telltale 1% for the Planet logo on certain products that you buy, but what exactly are the mechanics hidden behind it?
Membership as a business means that we are committed to giving one percent of our gross revenue — whether we are profitable or not — to environmental non-profits. We select a not-for-profit partner that is dedicated to a specific area we want to focus on and that we align with, and use 1% for the Planet as the platform for our giving.
How a business chooses to give can take diverse forms. Cheque donations do need to comprise a certain portion of the giving, but it's also possible to promote partners through advertising as well as to provide volunteer time.
We've really enjoyed the volunteer option at Spring as we've been able to provide in-kind consultations to help our 2019/2020 partner, Taking Root, with their strategic planning.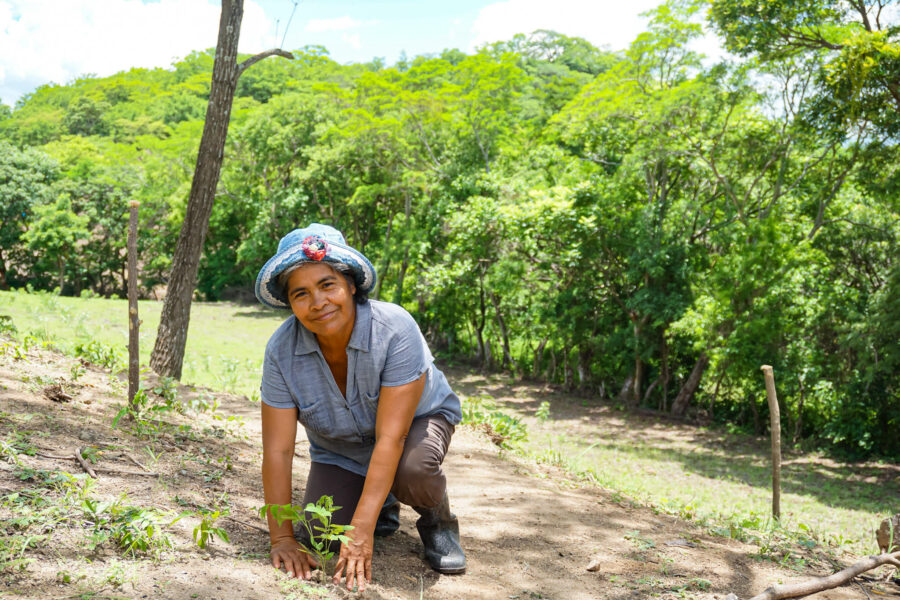 Who has Spring partnered with so far?
Taking Root is an award-winning not-for-profit that has been our first 1% for the Planet partner.
Focused on tropical reforestation as an avenue to tackling climate change and poverty, Taking Root works with farming families in Nicaragua to regenerate forest ecosystems. 
Their aim is to foster long-term land stewardship through economic incentives, making growing forests and nurturing ecosystems more profitable than clearing forested land for short-term gains.
Taking Roots' forests have:
Created financial resilience for more than 1,500 farming families

Stored over 900,000 tonnes of CO

Regenerated biodiverse habitats an area equivalent to over 7,000 football fields
We're proud that through our partnership, we have offset our carbon emissions through the end of 2020 (and will continue to do so), contributed to the amazing work Taking Root is doing, and helped them plan their future growth.
After just one year, our 1% for the Planet journey has been highly enriching, and we can't wait to see what learnings and accomplishments it will lead us to next.
Are you a business or an individual that wants to support environmental solutions?
Find out more about 1% for the Planet!