A special edition of Spring Activator's Impact Investor Challenge in collaboration with the TELUS Pollinator Fund for Good. 
The aim: stimulate impact investing in women-led businesses.

Meet the Top 15 Women-led Ventures
We are excited to introduce the Top 15 women-led companies who will be participating in the Women-led Impact Investor Challenge presented by the TELUS Pollinator Fund for Good!
These companies will be participating in three rounds of pitches with our cohort of impact investors. The goal? Earn a $100k+ investment to support their startup's growth and propel their impact. We are looking forward to our first Virtual Pitch Event on October 11, 2022 3pm PT, 6pm ET. You can reserve your virtual spot here.
Applications closed on September 19, 2022. We invited investors of all experience levels and gender identity to apply. This included those who have never invested in an early stage company, but are curious about impact investing.
We are beyond grateful for the TELUS Pollinator Fund's ongoing support and allyship. Together, we recognize the impact of collaborating with values-aligned organizations to reduce gender-based inequalities, specifically in the startup and investment space. This is why Spring and the TELUS Pollinator Fund are connecting women-led companies with the resources, capital and the network they need to scale their impact.
Without further ado – here are the Women-led Impact Investor Challenge Top 15 Ventures! Thank you to the TELUS Pollinator Fund for supporting this program as our presenting partner.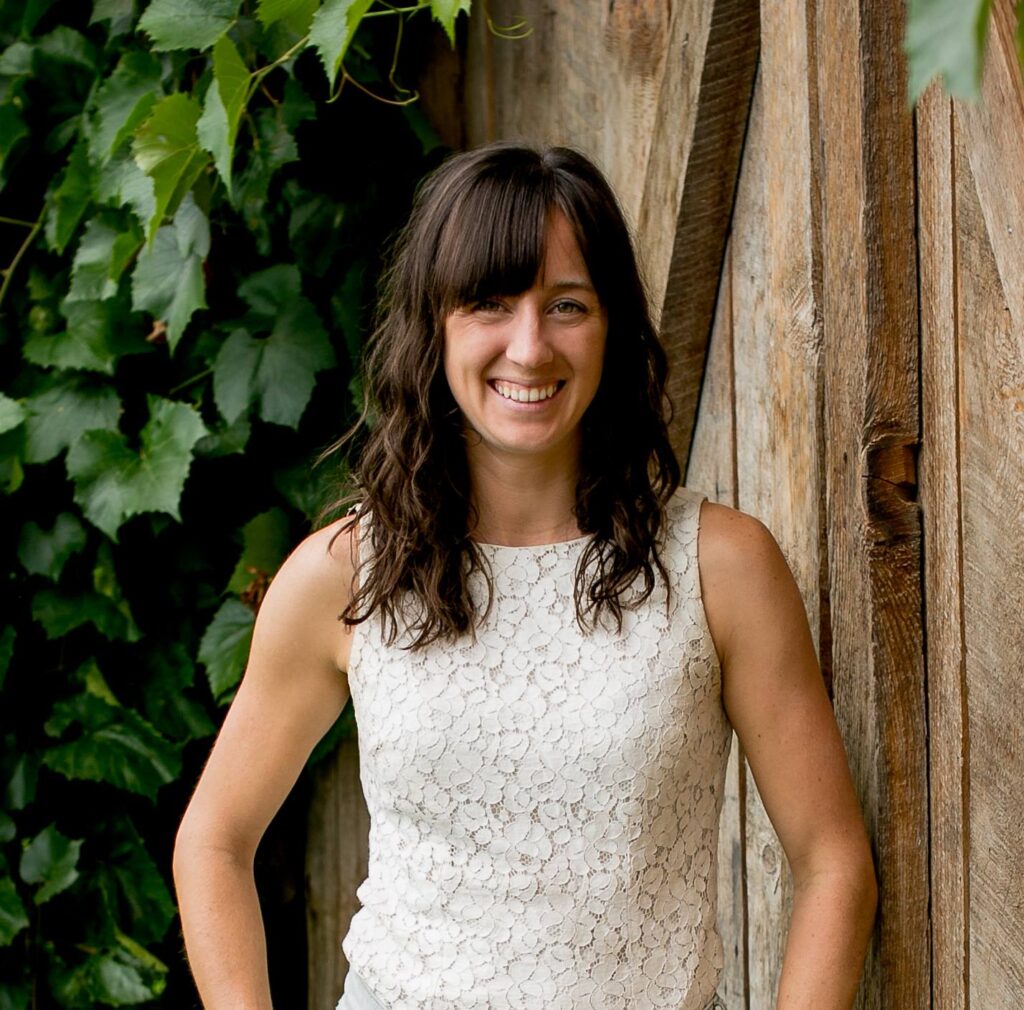 Nada
Brianne Miller, Founder
Nada is a tech-enabled package-free grocery store & delivery company on a mission to connect people to a just and regenerative food system, championing a community food system by linking buyers to suppliers & offering healthy, unpackaged products. They sell direct to consumers online and in-store, and distribute local package-free foods to other grocery stores and businesses.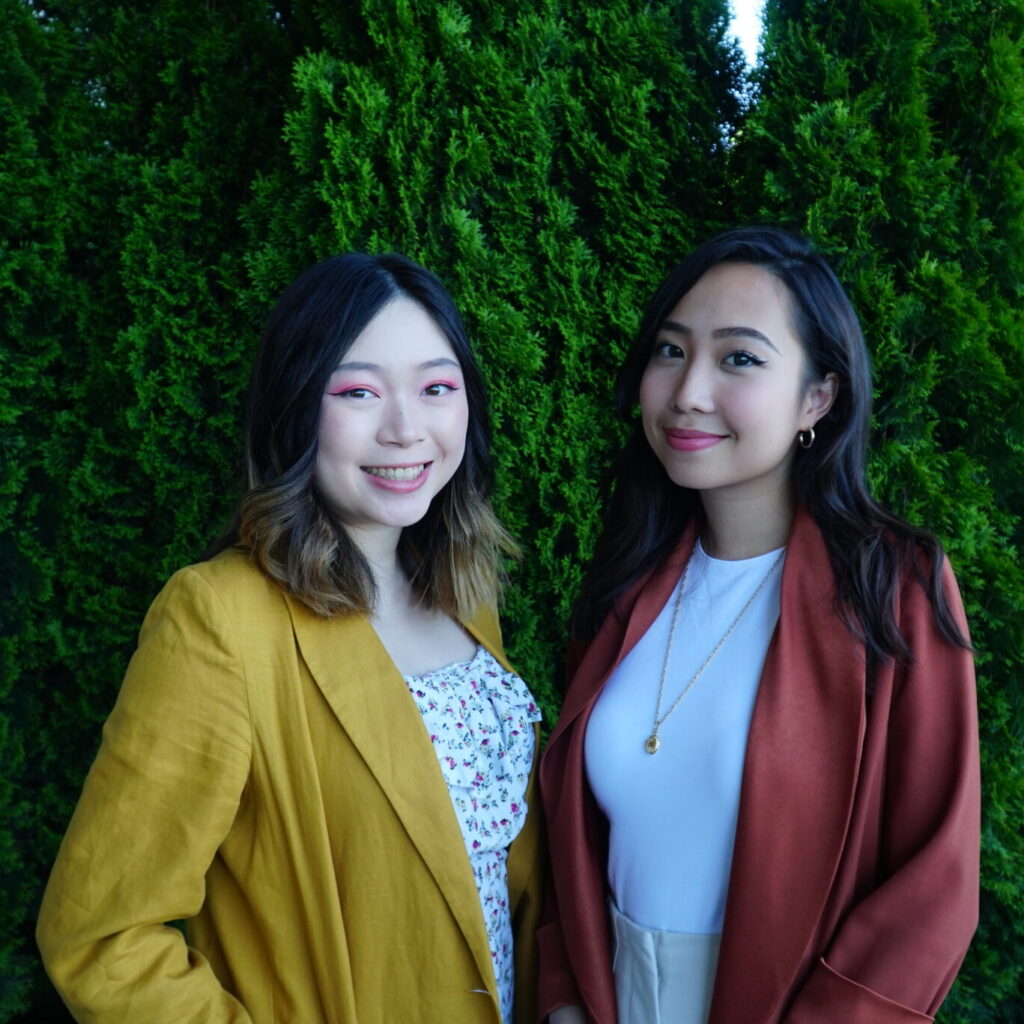 Peko Produce
Arielle Lok & Sang Lê, Co-Founders 
Peko is building an online grocery marketplace that delivers "peculiar" or surplus groceries at up to 40% off retail prices. They're on a mission to fight food waste and promote access to affordable, healthy food.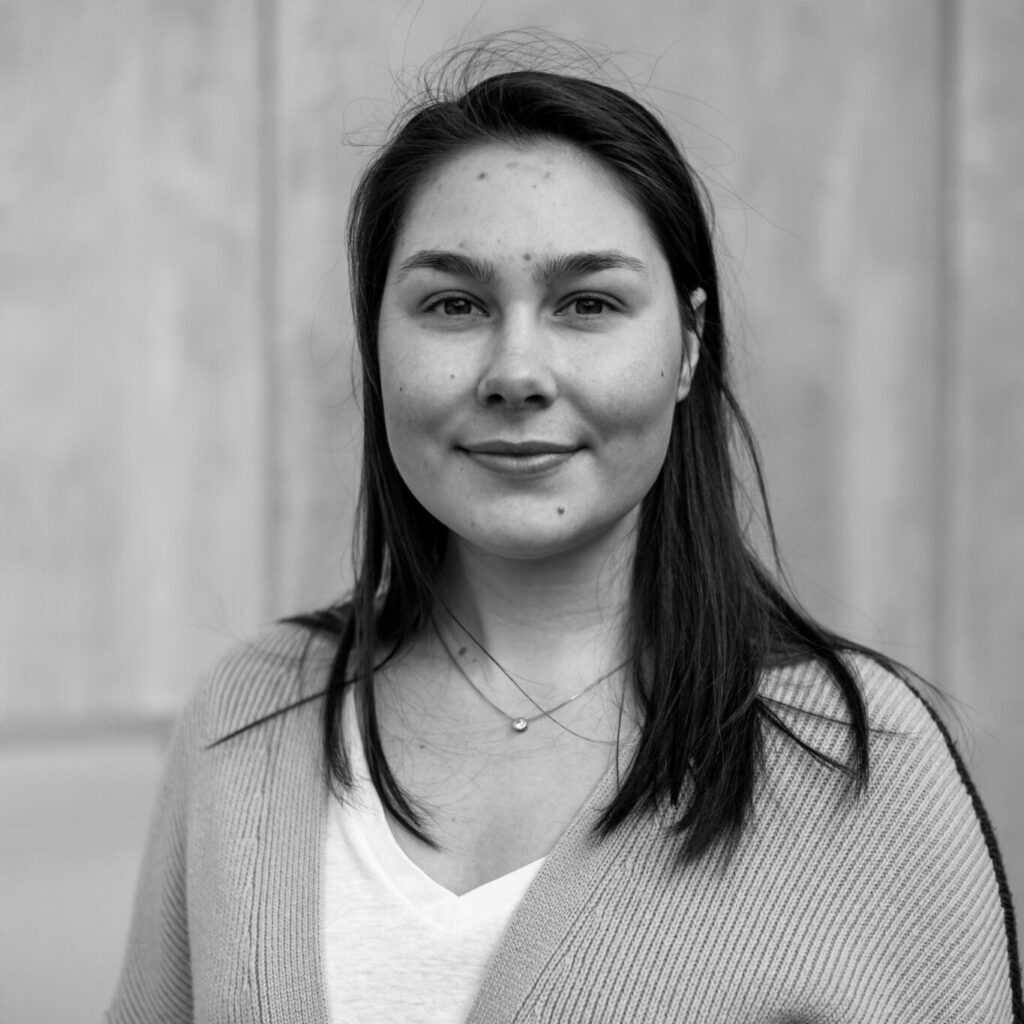 Reusables
Anastasia Kiku, Founder
Reusables.com is a zero-waste packaging platform replacing single-use with reuse. They help food businesses eliminate plastic waste through their Reusables-as-a-Service that uses tech-enabled reusable packaging paired with their proprietary tracking software. Their Reusables Management System (RMS) tracks the reusable packaging while capturing the impact data on plastic waste reduction and CO2e emissions avoidance.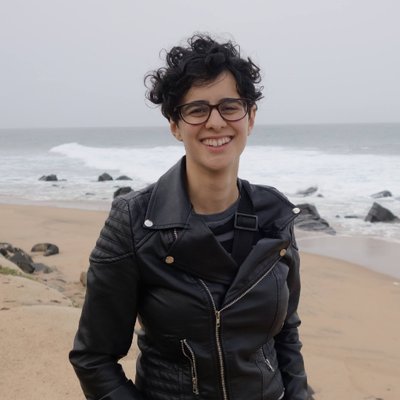 PhyCo
Ranah Chavoshi, Founder
PhyCo is a marine biotechnology company focused on eliminating plastic pollution. They farm seaweed in partnership with Indigenous nations to manufacture fully biodegradable and non-toxic bioplastic. Their goal is to produce compostable packaging products for the Agriculture industry.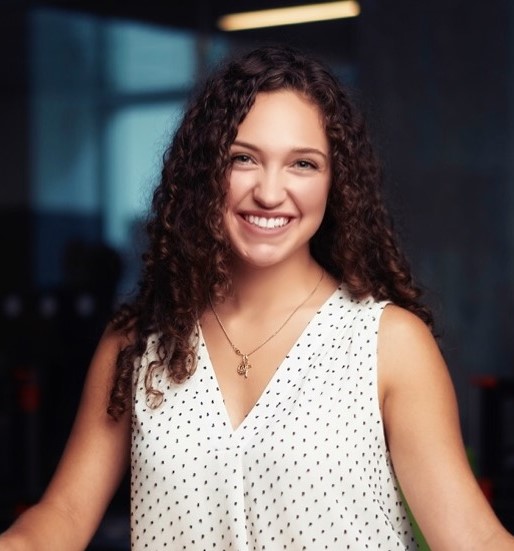 ImaginAble Solutions
Lianna Genovese, CEO & Founder
ImaginAble Solutions is a social impact company focused on creating assistive technology to improve the quality of life for people living with disabilities. The company's international award-winning product is Guided Hands™, an assistive device that enables individuals living with limited hand function to write, paint, draw and access technology through touch-screen devices and keyboards.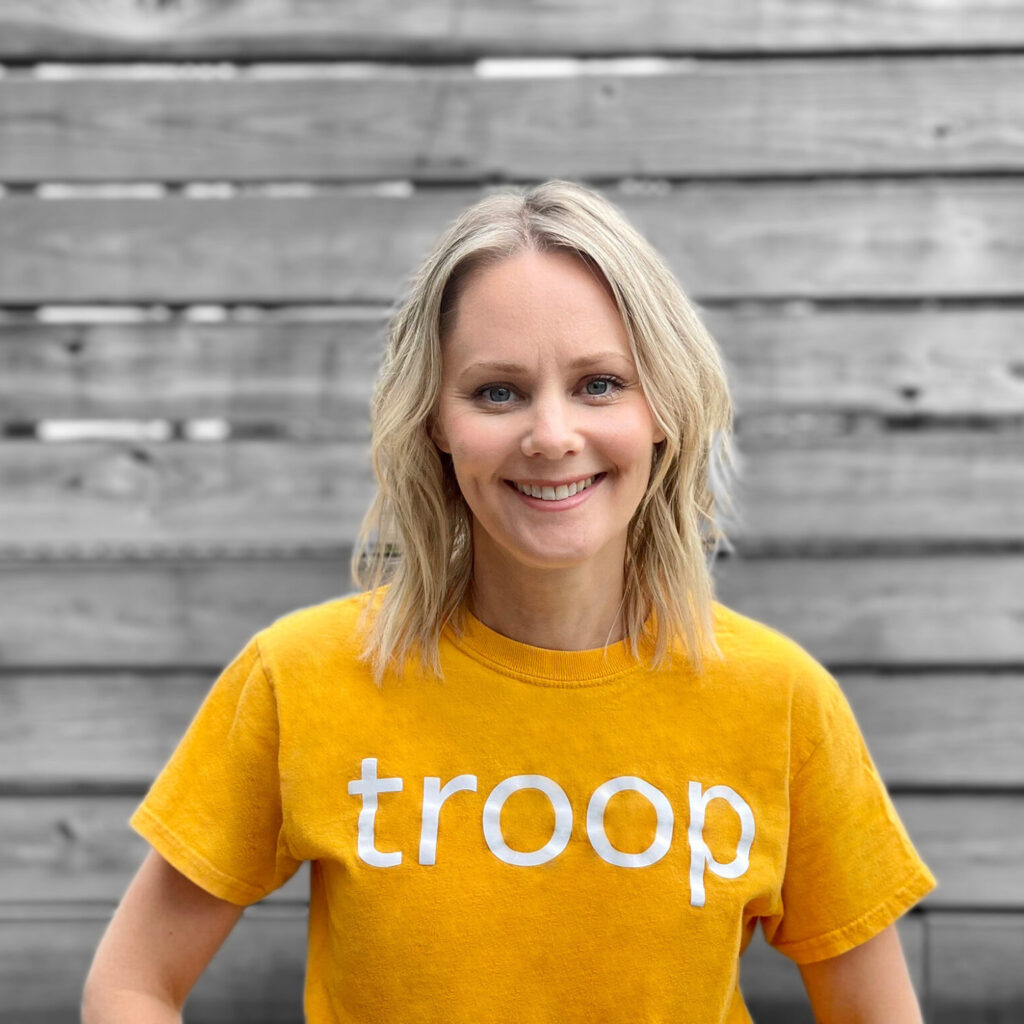 Troop Impact Inc.
Kelly Emery, Founder
Troop is a turnkey software solution to help small to midsize businesses engage employees in monthly social impact initiatives. Employees chose from a curated list of tangible needs from local, neighbourhood charities. The top voted need is fulfilled and monthly impact stories allow the team see and feel how their business is showing up in the community.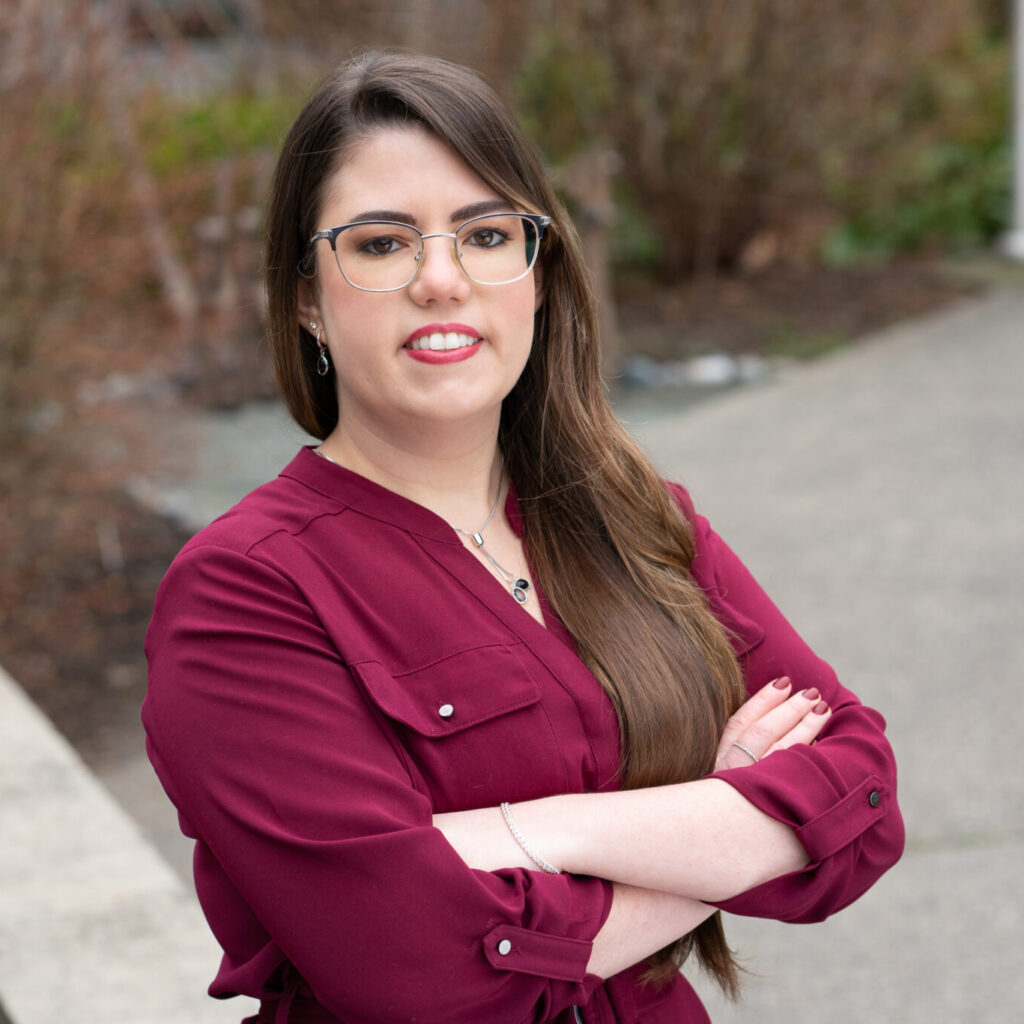 VoxCell BioInnovation Inc.
Dr. Karolina Valente, CEO & CSO
VoxCell BioInnovation is creating fully vascularized, human-like cancer tissue models by combining a custom high-resolution 3D bioprinter, advanced vascularization software, and proprietary bioinks. VoxCell aims to accelerate the development of life-saving anti-cancer drugs by providing tissue models that can identify inviable candidates earlier in the drug-development pipeline.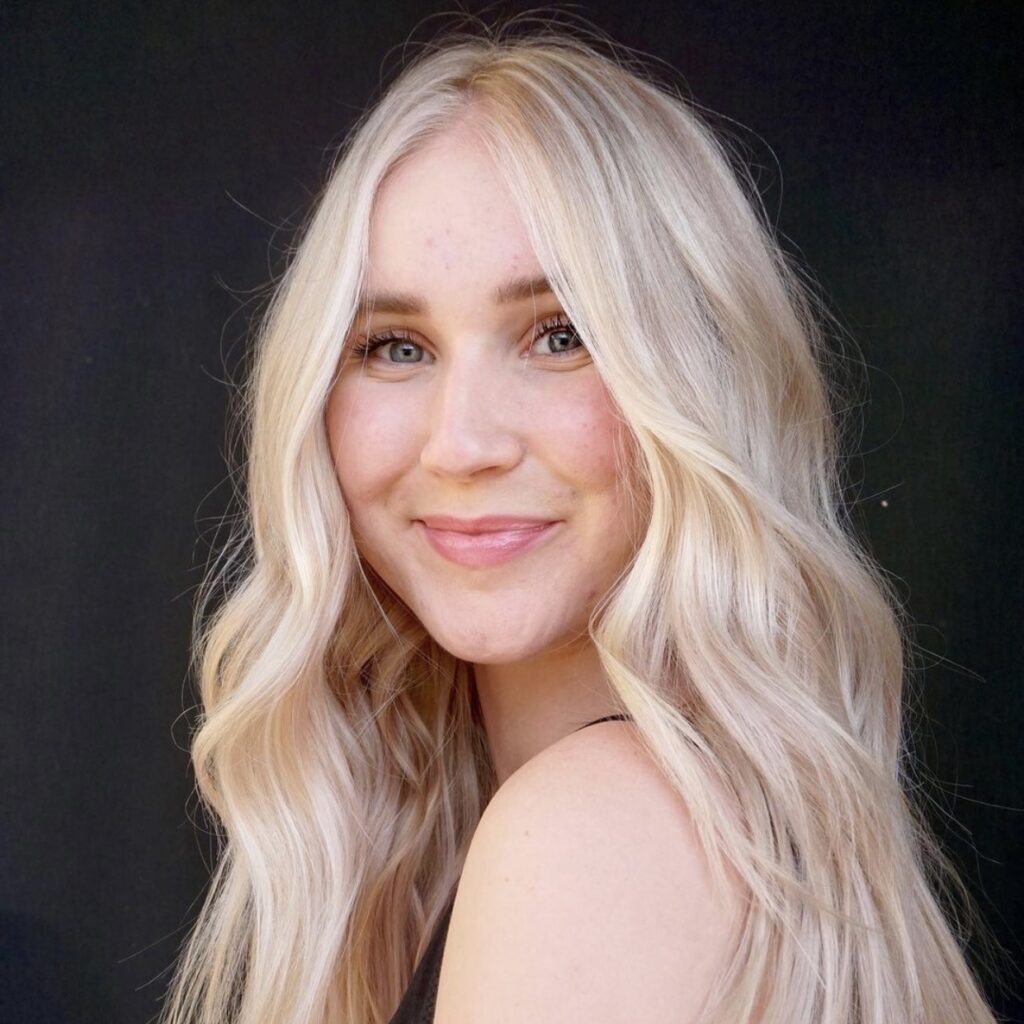 DiveThru
Sophie Gray, Founder & CEO
Blending in-person care and virtual support, DiveThru is a space where young people can access therapy, community and the resources they need to take charge of their mental health.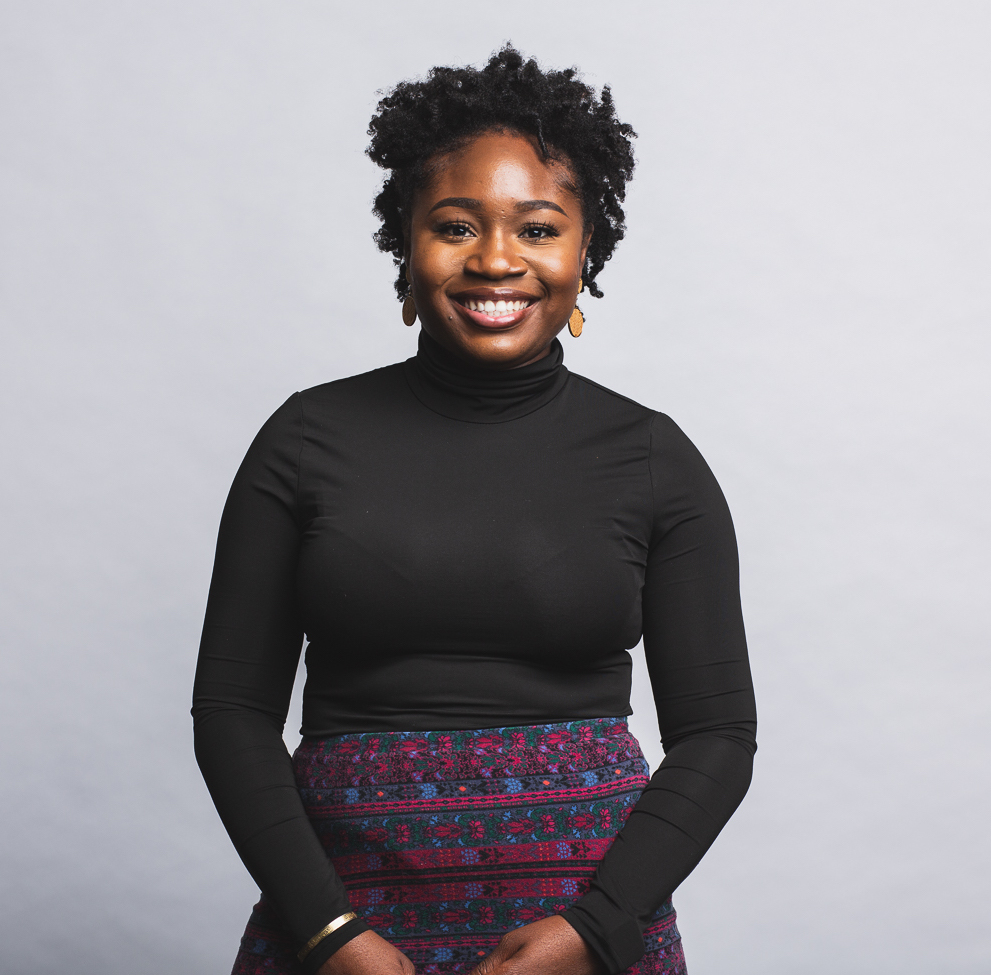 Immiducation
Janey Buzugbe, Founder
Immiducation is a global career & education network platform of immigrants by immigrants – solving the social issue of immigrant underemployment. Through their career community, educational courses and recruitment connections, they accelerate the immigrant success of members by connecting them to their partnership network of top Canadian employers.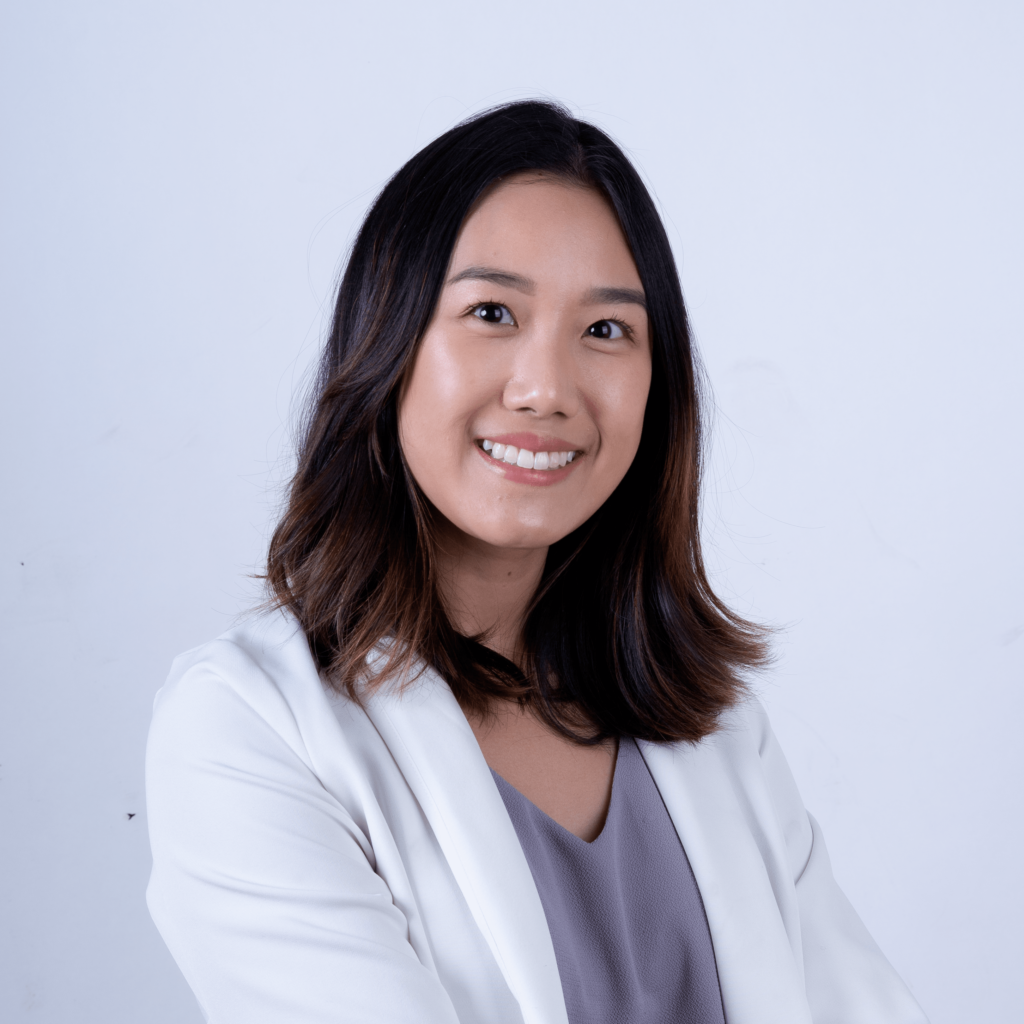 Isempower
Pat Chaisang, Founder & CEO
Isempower is Canada's first career launchpad platform designed for international students. The platform enables universities & colleges to support international students at scale by connecting them with job opportunities and tailored resources while helping employers hire ethnically diverse candidates inside the country, faster and easier.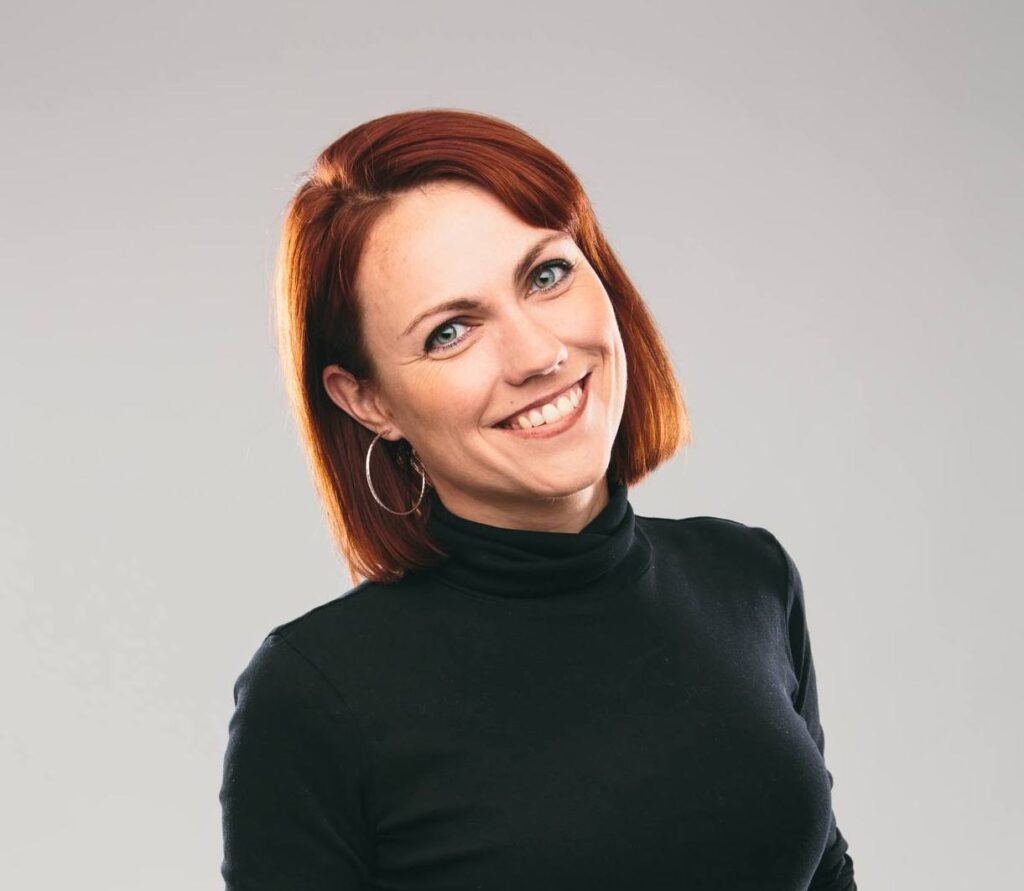 Ethical Digital
Katrina German, Founder & CEO
As a certified B-Corp, Ethical Digital is changing the trajectory of the internet through digital marketing services, research, corporate training, and technology development.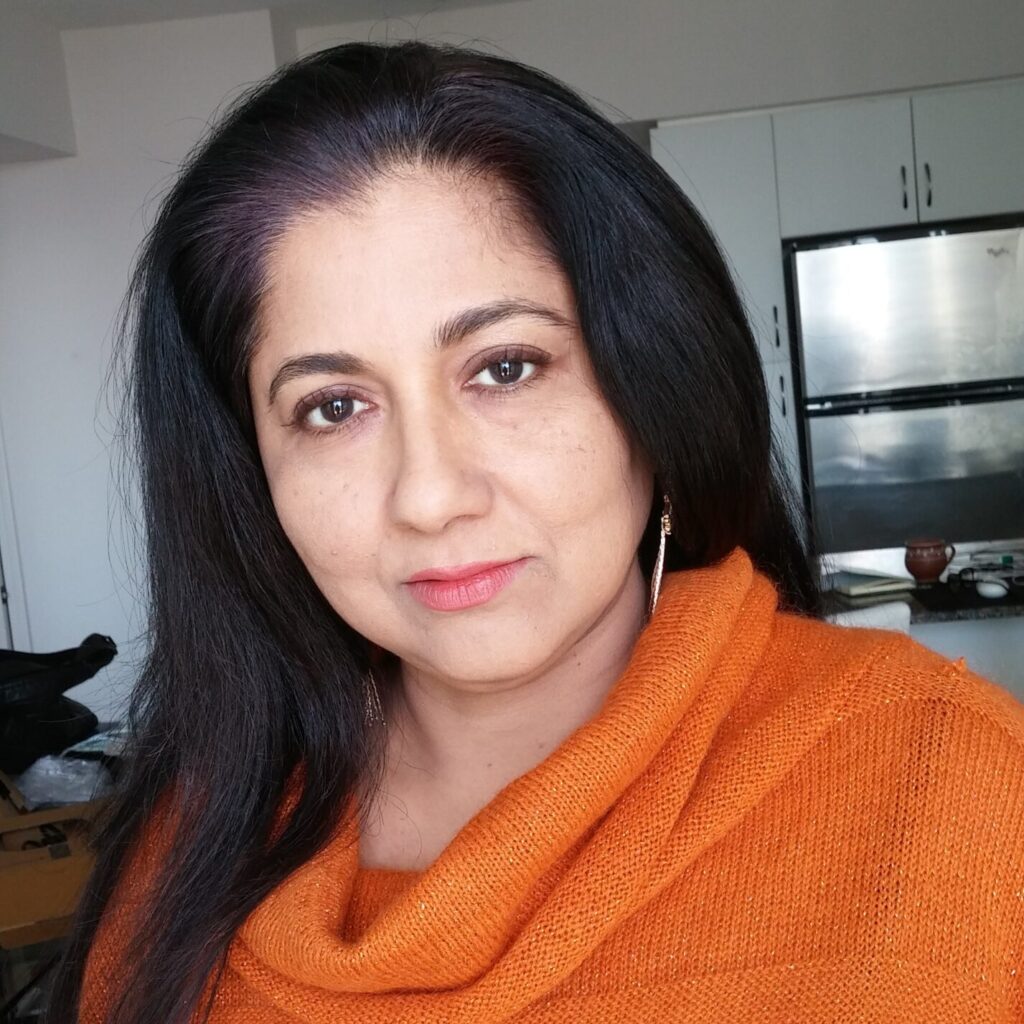 PaperSpree
Abeda Oturkar
PaperSpree's mission is to make eco-friendly, sustainable products mainstream, affordable and accessible – to be the catalyst in making "planet first" a lifestyle priority for all. They supply affordable and accessible gift wraps, office supplies, personal accessories and Christmas decor. Their vision is for retail bargain stores to remove barriers that stop plastic pollution and zero waste consumption at home and globally.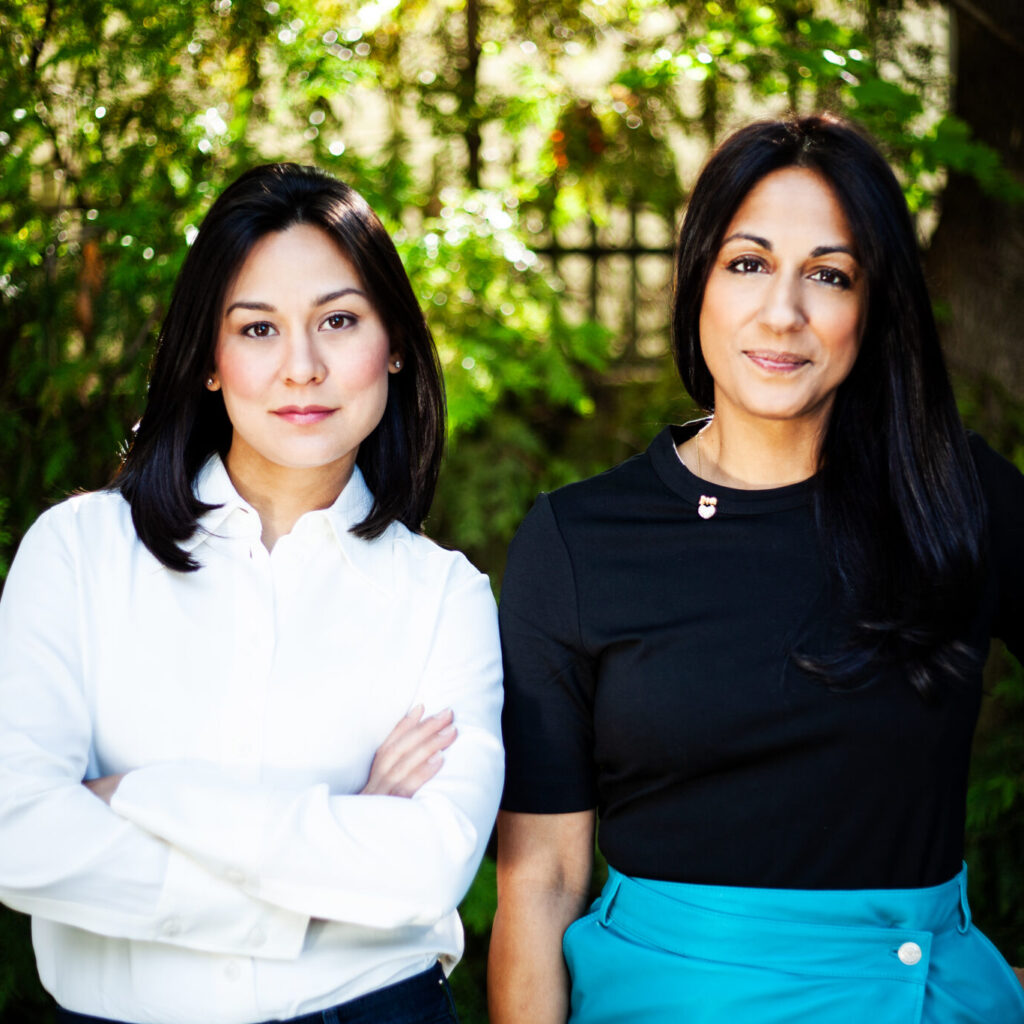 Root & Seed Inc.
Anika Chabra & Jennifer Siripong Mandel, Co-Founders
As a culture and tradition preservation platform, Root & Seed is harnessing the age-old power of storytelling with intuitive technology to help individuals claim, honour and document their unique cultural heritage. With a podcast, blog and mobile browser tool, their mission is to end the loss of tradition for once and for all.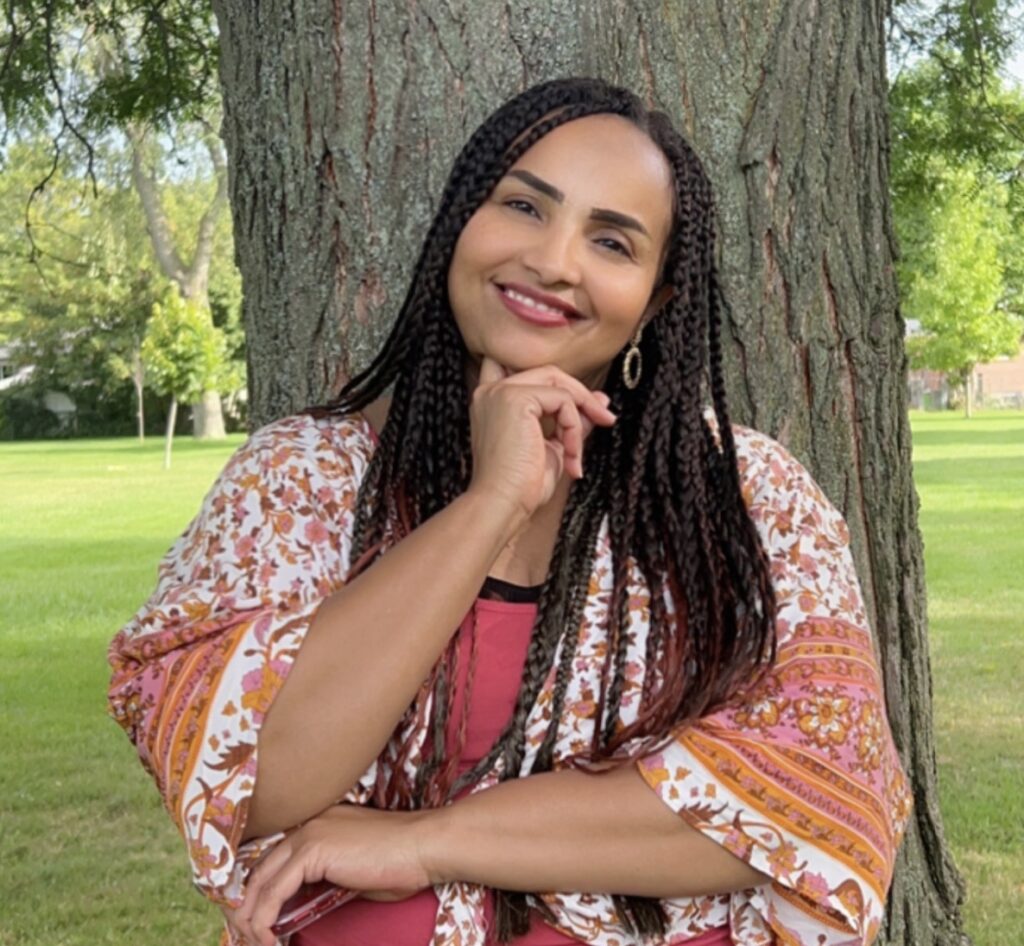 Karegaroo
Reem Bairam
By leveraging the power of technology and community, Karegaroo is a refugee-founded black led business. It is a curated digital marketplace connecting parents who need affordable child care with verified caregivers. Karegaroo also offers job opportunities and training to economically empower women and individuals from marginalized communities to pursue caregiving and build their careers.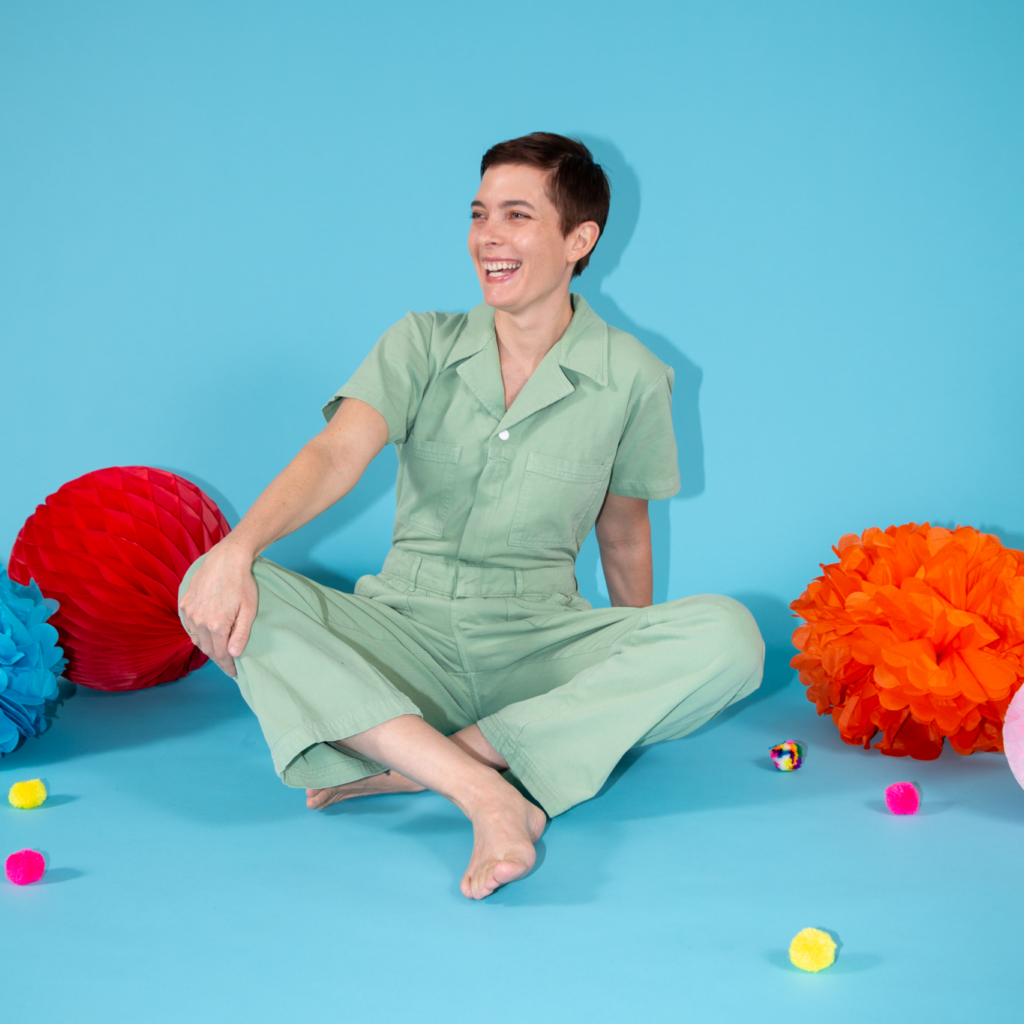 Brood Care Inc.
Lizzy Karp
Brood is the future of family care – on a mission to bring transformational, accessible support to pregnant people and families in the face of a health care crisis, maternal health challenges and front-line worker burnout. Brood offers in-person care service and education for the next generation of care workers. By offering inclusive, accessible and joyful care and education, Brood is evolving doula care into sustainable carreer care work.
About the Women-led Impact Investor Challenge
On a mission to promote gender diversity within the impact investor and startup ecosystem, Spring Activator and the TELUS Pollinator Fund for Good are launching their first Women-led Impact Investor Challenge. The challenge seeks to facilitate connections between those looking for purpose-based investments with women founders working on solutions to local and global problems.
The Women-led IIC was created because women founders in Canada are still vastly underestimated. Women entrepreneurs receive 4 per cent of Venture Capital funding and women are under-represented among equity investors, representing only 15.2 per cent of Canadian VC partners and 16.7 per cent of Canadian angel investors. Women founders often create companies that address different sectors of the economy with strong opportunities for change. They face stronger biases than their male counterparts when raising funds and as a result, they lack the capital to grow their companies and increase the reach of their impact.
We have partnered with the Canadian Women's Foundation and Impact United, to provide advice and expertise on how to best support women founders.
The impact objectives of the Women-led Impact Investor Challenge are about empowering women founders on a holistic level. The program aims to connect women founders with investors and support them in navigating the investment process and landscape. This investor challenge aims to bring forward a new cohort of investors that are not only equipped to make impact investments, but do so while recognizing the strength that diversity brings to investing.
To address the existing gap on raising funds, faced by women founders, the TELUS Pollinator Fund and Spring Activator are creating a space for:
Women founders
to:
Learn the ins-and-outs of raising capital as a women founder, specifically for women running impact-focused businesses

Gain exposure and access opportunities to connect with investors who share their core values, impact goals and are interested in actively investing in women-run businesses

Connect with other women founders who are also navigating the world of entrepreneurship and capital raising as a woman
As well as a space for
investors
to:
Learn how to invest hands-on alongside a like-minded community of women and allies who are interested in investing in women-run impact businesses

Access knowledge and deal flow needed for new impact investors to craft their impact investment thesis and make their first impact investment

Understand the relationship between gender and power and the implications it has for advancing gender equality from venture experts
As one of the world's largest corporate social impact funds, the TELUS Pollinator Fund for Good is working to support mission-aligned founders by investing in for-profit startups, including organizations that are transforming health, education, agriculture and environment solutions. By collaborating with the Pollinator Fund, the Spring Activator challenge will enable more women-led startups to drive change and create better outcomes for those in need. Emphasis will be placed on measurable, beneficial impacts in climate, sustainable food systems, and inclusive communities, alongside a financial return for investors, while also empowering early-stage women-led startups in the industry across Canada.