Kickoff for our 2020 Impact Investor Challenge is rapidly approaching! In just under a month, a group of investors and entrepreneurs will come together to deepen their knowledge of investing in and fundraising for impact businesses.
This is the second year we'll be running this challenge-based incubator. It's also the first year the Challenge will be run online – opening the doors to participants from British Columbia, Alberta, and the Yukon.
What exactly is the Impact Investor Challenge? 
It's a 2-month program that empowers both emerging impact investors and purpose-driven entrepreneurs to change the world through investing and doing better business.


How the Impact Investor Challenge Works
Early-stage investors go through a number of sessions that prepare them to make their first impact investment. Topics covered by global and local industry experts include, for example, impact thesis preparation and the due diligence process. 
Meanwhile, a group of entrepreneurs pre-screened by Spring and selected by the investor cohort participate in the sessions alongside the investors. This allows them to gain insight into the investor mindset. Most importantly, they learn the ins and outs of raising startup capital.
Aside from being a prime networking and learning opportunity for all participants, the program culminates in a Grand Finale that's not to be missed! In late November, five entrepreneur finalists will take what they've learned and demo their businesses to the investor cohort which will select one final winner. The grand prize? $100,000 in investments!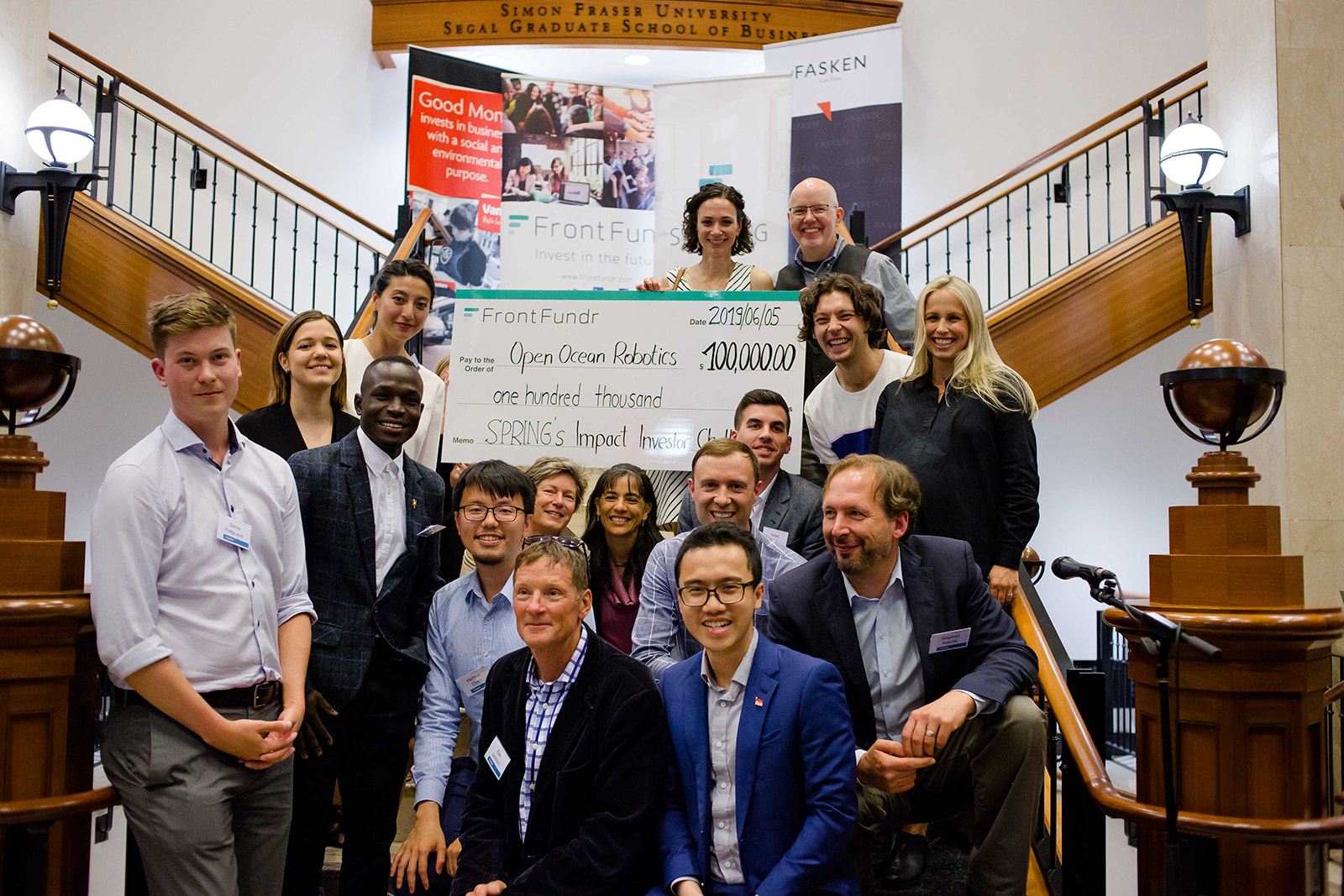 Why 2020 Is a Special Year for Impact Investing
This is a very special year for the Impact Investor Challenge and impact investing for a number of reasons. 
First, the world is seeking to rebuild economies disrupted by COVID-19. Resilience is key to building back stronger, and it turns out that this is a strength of impact-driven businesses.
Second, we're a decade away from 2030, the target year to meet the UN Sustainable Development Goals. 10 to 30 means a lot of impact work will need to be done to meet the Goals on time. That work will need impact investments! 
Through the Challenge, we hope to see growth in impact investing and in turn in the number of purpose-driven businesses in our communities.
Partnership Makes the Impact Investor Challenge Possible

When it comes to communities, be they global or local, they can't operate without partnerships and collaboration. We're proud to have a group of stellar partners on board with us for the 2020 Impact Investor Challenge! 
From sponsorship to guest speaking to the provision of legal and accounting services along with early-stage company support, our partners all play unique roles in bringing the Challenge to life.

All of us are very excited to see how this year's Challenge will pan out and what company will take home the grand prize. We hope you join us in celebrating the impact investing community!
Interested in joining as a sponsor of our Impact Investor Challenge programming?