Three weeks ago we announced the Top 20 companies selected from over 120 applicants for our 2020 Impact Investor Challenge. After two pitch nights and much tough deliberation on the part of the investor cohort, this group has now been narrowed down to the Top 5. 
If you have ever attended venture pitches, you know the task of selecting the top candidates isn't always easy. This is especially the case when your pool of businesses is made up of amazing entrepreneurs pursuing impact across a variety of industries and looking to solve pressing problems.
Regardless, the pitches have been delivered, the gruelling process of elimination has been made, and we are excited to present our 2020 Impact Investor Challenge venture cohort to you. This group of entrepreneurs will go through the sessions of the program alongside the investor cohort, gaining key knowledge about fundraising for impact. The program will culminate with the Grand Finale on November 26th, where one winner will be selected to receive $100,000 in investments!
We're incredibly proud to have among our venture cohort a representation across multiple impact areas. From health technology and agricultural technology to impact food, eco fashion, and independent media, together the Top 5 are doing work that advances all of the UN Sustainable Development Goals (SDGs). 
It's also inspiring to see that four of the Top 5 companies are woman-led. According to Crunchbase, only 3% of investment dollars went to female-founded companies in 2019. However, investment into diverse ideas is important for driving equitable and inclusive change through innovation. When it comes to moving the needle on gender disparity in startup funding, it's a step in the right direction to have such a strong representation of female founders in our Top 5.
And now, without further ado, let's get to know the venture cohort a bit better!
HQ: Vernon, BC
CEO & CO-FOUNDER: Marnie Lett
BUSINESS AREA: Agricultural Technology
THE PROBLEM:
As a result of decades of conventional and chemical agriculture, soils have been left depleted. This is threatening yields and in turn putting farm profitability under severe pressure, affecting food security. Lower nutritional output from exhausted soils is also negatively affecting human health. 
THE SOLUTION:
Acterra has developed a biological (living) crop input that feeds depleted soils. It replaces 25-75% of fertilizers and pesticides, increases crop yields, and reduces crop input costs. Acterra also leads to the growth of more organic crops of increased nutritional value.
THE IMPACT:
What affects the biosphere affects society and in turn the economy. This is why Acterra works to advance all of the SDGs. The network effect begins at farm profitability, manure management, and soil health, and impacts water quality, human health, food security, and climate change.
HQ: Victoria, BC
FOUNDER & CEO: Rene Gauthier
BUSINESS AREA: Sustainable Fashion
THE PROBLEM:
60% of clothing is made of plastic and that number jumps to 90% with outdoor clothing. Clothing in general represents the main source of micro-plastics found in bodies of water around the globe. The mainstream clothing industry is also entrenched in supply chains that do not guarantee fair treatment of the workers who make the clothing.

THE SOLUTION:
Ecologyst is seeking to break free of the plastic pandemic and build the most sustainable clothing brand the planet has ever seen. They use only natural fibres, make all of their products locally in Canada, and operate off of a community-based ownership model.

THE IMPACT:
Ecologyst is tackling impact on the sides of the environment, decent work and economic growth, and health and well-being (did you know that we consume an average amount of plastic the size of a credit card per day?!). As such, their work advances SDG 3, SDG 6, SDG 8, SDG 13, SDG 14, and SDG 15.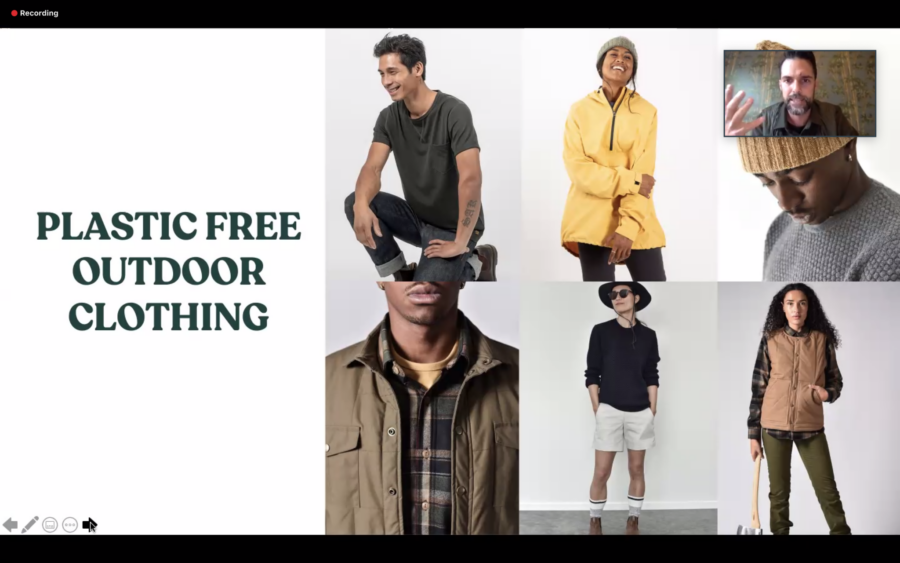 HQ: Mission, BC
FOUNDER & CEO: Ayissi Nyemba
BUSINESS AREA: Sustainable Food & Beverage
THE PROBLEM:
As Ayissi saw first-hand growing up in Africa, cocoa farmers earn less than 6% of the value of final chocolate products. This immense industry faces a lot of ethical problems including child labour which hampers children's access to education and exacerbates poverty. Despite awareness of this, purchasers of bulk chocolate ingredients are finding it difficult to source ethical products.

THE SOLUTION:
A cocoa bean processing company and single source origin chocolate ingredient supplier, Emkao is rising to meet the growing demand for ethically produced chocolate that is traceable. They source directly from farms and guarantee a product that is high-quality and fair to cocoa bean farmers.

THE IMPACT:
As the sole producer of bulk ingredients from directly sourced cocoa in Western Canada, Emkao is at the forefront of leading a giant industry to make an impact from tackling poverty to driving sustainable production, advancing namely SDG 1, SDG 5, SDG 8, SDG 10, and SDG 12.
HQ: Vancouver, BC
FOUNDER: Cassandra Hui
BUSINESS AREA: Health Technology
THE PROBLEM:
46% of clinical trials fail due to patient enrolment alone and this can cost a life sciences company up to $8 million in losses per day. However, there is an extremely large (500k+) database of clinical trials worldwide. At the same time, many healthcare systems are stretched, leaving patients disempowered.

THE SOLUTION:
Heal Mary is an application that connects patients, caregivers, and doctors to clinical trials globally within seconds, thus improving health outcomes. By using NLP (natural language processing), Heal Mary further translates medical jargon into plain language, making it easier to understand.

THE IMPACT:
On a mission to empower patients, alleviate overburdened healthcare systems, and connect decision-makers with the scientific results they need within seconds, Heal Mary is taking strides towards advancing SDG 3, focused on health and well-being.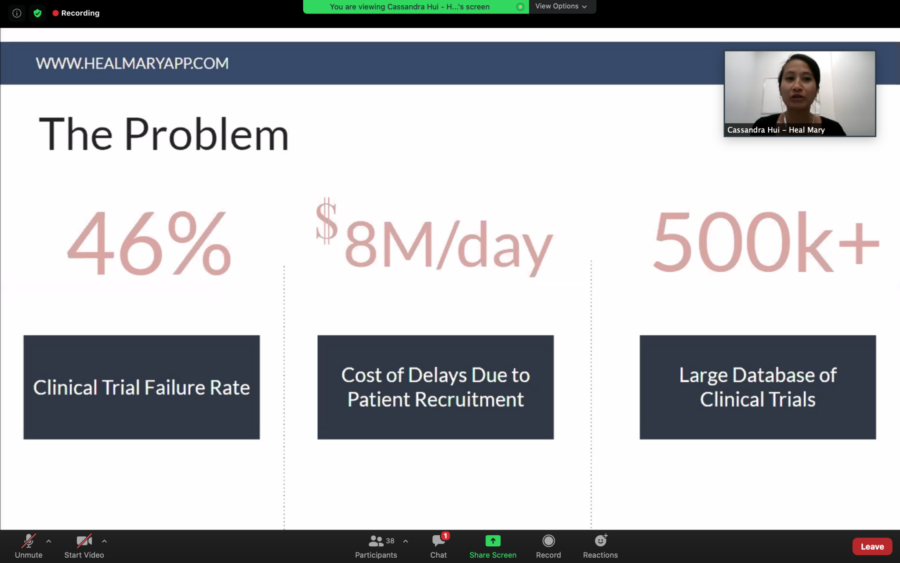 HQ: Vancouver, BC
CEO & CO-FOUNDER: Erin Millar
BUSINESS AREA: Independent Media
THE PROBLEM:
There are over 2,000 news deserts in North America, yet 8 out of 10 people seek trustworthy journalism daily. Lack of access to news makes people less likely to vote or be informed during pandemic outbreaks. Independent digital news media outlets are popping up to meet this need, but they lack the expertise to realize their potential growth. 
THE SOLUTION:
Indiegraf is a platform for independent journalists. It serves as their business engine, driving their audience and revenue growth and allowing them to focus on what they do best—delivering quality news to their communities.
THE IMPACT:
Through making high quality news accessible to more communities, Indiegraf is working primarily towards advancing SDG 16 which is focused on peace, justice and strong institutions. This work also affects numerous other areas such as SDG1, SDG5, SDG8, SDG10, and SDG17.
Now that you've gotten to know our Top 5 better, who's your favourite and who are you rooting for to win the grand prize? With such an amazing lineup, it's tough, right?
Interested in being part of our 2021 programming for the impact investor community? Learn more and get in touch with us!