After the second Pitch Night of the 2021 National Impact Investor Challenge, the venture cohort has been selected!
Starting with Canada's Top 20 impact companies selected from over 150 applicants, the investor cohort has witnessed two Pitch Nights and chosen the Top 5 ventures that will be proceeding with them into the core program.
Of course, as always with so many incredible purpose-driven ventures to choose from, the debate was rich and the selection was difficult, even calling for a tie-breaking vote. Of the Top 5, four of the startups are women-led while three are BIPOC-led, and the ventures span healthech, cleantech, and urban tech.
Now, the investor and venture cohorts will learn the ins and outs of impact investing and fundraising together. The entrepreneurs will have the opportunity to work closely with the investors and utilize their learnings to hone their pitches for the National Impact Investor Challenge Finale on June 17, 2021, where one startup will be awarded $100,000 in investments.
Together with our program partners, sponsors, and supporters—DLA Piper, INK LLP, Genus Capital Management, Tandem Innovation Group, Active Impact Investments, and Karl Jung Financial Services—we invite you to explore how the Top 5 are solving some of the pressing challenges of our time, and to join us at the Finale!
Get to Know the Venture Cohort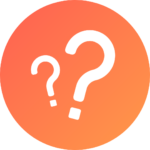 THE PROBLEM
Cities lack real-time data required to make informed decisions, and they are not intervening in time with at-risk individuals to prevent homelessness, with 90% of social services being used by people only by the time it's too late. This is costly for cities, amounting to an average of $83,000 per city per year.
Canada spends $33 billion dollars annually on homelessness and social services programs. In the United States, this is upwards of $100 billion, yet the number of people ending up chronically homeless has doubled in the last 5 years.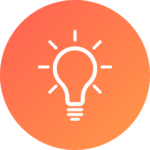 THE SOLUTION
Chalmers Suite is homelessness prevention software designed to serve everyone from at-risk individuals to policymakers. It comprises a free-to-use, public-facing, support service navigation chatbot and a subscription-based data aggregation dashboard for decision-makers.
Chalmers Chatbot connects at-risk individuals to the services they need right when they need them while Chalmers Enterprise Core aggregates Chalmers Chatbots' real-time data and provides this information to cities, municipalities, regions, and communities.
THE IMPACT
Through simplifying support service navigation in real-time, Chalmers Chatbot can help break the cycle of chronic homelessness. By providing key data to decision-makers, data-informed decisions can be made regarding policy, planning, and resource allocation, resulting in more proactive homelessness prevention strategies and investment in most-utilized programs.
Chalmers can save cities an average of $130,000 USD/month and over $1.5 million USD/year. This is an average of a 10% cut in annual spending on homelessness prevention. For New York City alone, this would represent $300 million savings annually.
TRANSFORMING HOW HOME CARE IS DELIVERED
HQ: Toronto, Ontario
CO-FOUNDER & CEO: Chenny Xia
INDUSTRY: Healthtech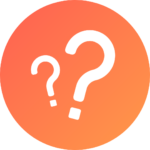 THE PROBLEM
There is a global home care crisis. Both patients and frontline workers alike are not feeling cared for. With a growing elderly population in Canada coupled with COVID-19 realities and high frontline turnover, demand has outstripped supply. This is resulting in long waitlists for patients to access care, reports of frontline workers sleeping in shelters because that is their economic reality, and burnt-out family caregivers.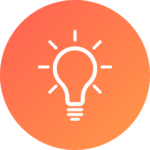 THE SOLUTION
Transforming the home care industry with the help of technology, Gotcare provides a personalized home care experience that provides greater efficiency, empathy, and control. For Gotcare, home care starts before patients are discharged from the hospital. This is when they are matched with a provider in their community.
The software uses a unique matching algorithm that functions based on proximity, availability, capability, and personal preferences such as language and cultural needs.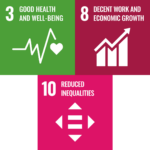 THE IMPACT
Gotcare is on a mission to provide more care for more people, reduce stress on patients and families, and make home care a viable career for frontline workers.
The company helps case managers spend less time finding care for their patients, reduces the volume of complaints they receive from families, and tracks the patient care journey in real-time.
This reduces care delivery costs by 30% and results in more pay and less travel for care workers. It also increases affordability for insurance companies.
In matching those needing home care with caretakers in accordance with language and cultural preferences, Gotcare also applies an Equity, Diversity & Inclusion lens to its software service.
PROVIDING ACCESS TO CLEAN AND RELIABLE ELECTRICITY
HQ: Vancouver, British Columbia
CO-FOUNDER & COO: Sumreen Rattan
INDUSTRY: Cleantech & Renewable Energy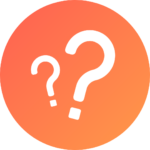 THE PROBLEM
Commercial and industrial companies in deregulated energy markets forego thousands of dollars a year in utility demand charges and grid blackouts. Existing alternative energy options are polluting and expensive.
Meanwhile, consumers and auto manufacturers are spending $4000 CAD to recycle their electric vehicles even though their batteries have an average of 80% life left. These batteries end up creating toxic waste in landfills.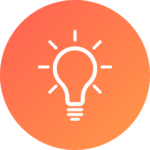 THE SOLUTION
Moment Energy is helping companies decarbonize and reduce their peak demand charges. How? By repurposing prematurely disposed of EV batteries and integrating them into accessible formats for use with renewable energy. At the same time, Moment Energy is developing their own Battery Management System to optimize battery performance and take in batteries from any auto manufacturer.
Environmentally friendly and price competitive, Moment Energy is able to create 24/7 energy reliability for grid and/or renewable energy generation such as solar and wind. They also provide greater access to high-quality lithium batteries for off-grid communities and on-grid commercial industries.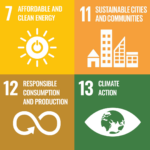 THE IMPACT
Moment Energy is able to provide a clean, reliable, and affordable energy storage system at ⅔ the cost of alternative options, contributing to the improvement of energy efficiency and the share of renewable energy in the global market. 
The solution helps industrial and commercial companies save thousands of dollars not only by being low-cost, but also through providing environmentally friendly backup power with a reduced carbon footprint to sustain operations during blackouts.
A safe, affordable, and sustainable approach to EV battery waste management completes a circular economy by filling in the gap between EV battery users and recyclers. 
ON A MISSION TO CHANGE THE WAY WE USE WATER
HQ: Kelowna, British Columbia
CO-FOUNDER & CEO: Alisha McFetridge
INDUSTRY: Cleantech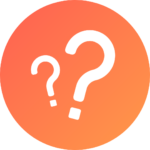 THE PROBLEM
Less than 1% of the world's water is available freshwater. With the realities of climate change, we need to get smart about how we use our water as supply may become more scarce and variable.
Every time someone showers, they heat up 100 litres of water that touches the skin for only a second. This is incredibly wasteful (150 trillion litres are wasted every year), carbon intensive, and expensive (showering equates to ⅓ of water and energy bills for a household).
On average, each person fills an entire swimming pool annually with daily showers, and the only innovation to date with showering has been restricting the showerhead flow rate, compromising the experience.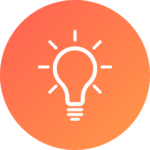 THE SOLUTION
RainStick is a high-flow shower system that saves 80% energy and 80% water through point-of-use recirculation and filtration, making water clean and clear.
Pre-assembled shower systems provide for a straightforward installation—taking place during new construction and bathroom renovation—and low ongoing maintenance.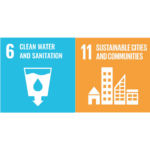 THE IMPACT
Through providing an innovative, sustainable, closed-loop, and un-compromised shower experience with double the average water flow rate, RainStick can save users upwards of $700 per year.
Beyond direct benefits for users, RainStick is on track to save 200 million litres of water and divert 138 thousand pounds of CO2, with the potential to expand these numbers.
CREATING A WORLD WITH UNOBSTRUCTED ACCESS TO HEALTH
HQ: Vancouver, British Columbia
CO-FOUNDER & CEO: Aidan Scott
INDUSTRY: Healthtech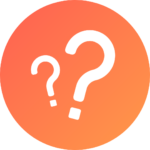 THE PROBLEM
Mental health is a critical component of our overall health. Yet, a lack of accessible care and fragmented data causes daily harm and impedes millions of people from living happier, healthier lives.
Limited data access reduces accuracy and safety, impacting 12 million North Americans annually with 1 in 5 patients reporting a significant mistake in their data resulting in losses due to inaccurate diagnoses amounting to $100 billion.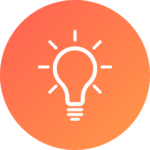 THE SOLUTION
Speakbox's cloud-based collaborative health platform targets independent and community-based mental health clinicians while also benefiting their clients.
Unlike their competitors, who focus solely on professional needs within practice management software, Speakbox supports a community of public users throughout their health journey while facilitating relationships between them and a diverse network of independent practitioners.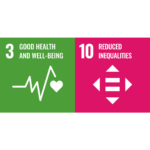 THE IMPACT
With Speakbox, any independent mental health clinic can become a collaborative practice capable of effortlessly sharing health information with their clients while optimizing their administration to save time, money and increase clinical capacity.
The platform saves clinicians 4 hours a week providing upwards of $22 thousand a year in additional billable hours. At the same time, the platform provides freely accessible resources for mental health education, promoting lifelong health management, improving health equity, and de-stigmatizing mental illness.
The company envisions a future of healthcare where regardless of age, employer, insurer, or condition, an individual's health data is always on hand and transmissible to anyone on their care team.
Do you want to witness live which of these impact ventures will win the $100,000 investment prize after their final pitches?
Join us at the Finale on June 17 at 4 PM PST!