The second Pitch Night of the 2021 Campbell River Impact Investor Challenge has taken place and the Top 5 startups proceeding into the core program alongside the investor cohort have been chosen!
Starting with 20 top British Columbian impact companies, this place-based Challenge has so far taken participating investors through two difficult elimination processes to decide which of the pioneering ventures will be in the final running for a minimum of $50,000 in investment.
The final selection comprises all women-led and BIPOC-led businesses spanning cleantech, sustainable food production, healthtech, and agritech.
What's next? The investors and entrepreneurs will work together closely to learn about impact investing and fundraising, respectively. At the Campbell River Impact Investor Challenge Finale on June 16, 2021, the founders will pitch one more time for a chance to win the grand prize.
Together with our program partners, sponsors, and supporters—Salmon Capital Holdings, Ltd., The City of Campbell River, Rhiza Capital, the Campbell River Area Angel Group, and Study-Build—we invite you to explore how the Top 5 are working to change the world through innovation, and to join us at the Finale!
Get to Know the Venture Cohort
TRANSITIONING THE WORLD TO SUSTAINABLE FOOD PRODUCTION
HQ: Vancouver, British Columbia
CO-FOUNDER & CEO: Valerie Song
INDUSTRY: Agritech, Cleantech, Consumer Goods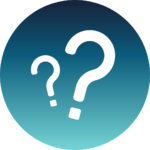 THE PROBLEM
The world's food system is broken and this has been amplified by food shortage scares due to the pandemic. As a result of COVID-19, 1 in 5 Canadians are trying gardening for the first time, yet many don't know how to keep their plants alive. A lack of control over variables like lighting and watering often results in dead plants.
It's time to get the world growing their own food to reconnect with it and to increase self sufficiency when it comes to our nutrition.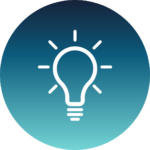 THE SOLUTION
AVA unlocks the green thumb in anyone. They invented AVA Byte, the world's smartest indoor garden, to empower apartment-dwellers to grow delicious, organic food right at home, all year round, and faster than in soil. It is the only indoor countertop garden that runs on a smart operating system and is equipped with an HD camera, self-adjusting lighting/watering, 5 sensors, and Alexa/Google voice skills. Imagine if Nespresso-like seed pods were to fuse with Apple design and a self-growing software like Tesla's Autopilot. That is AVA Byte.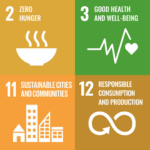 THE IMPACT
AVA's mission is to help anyone, anywhere get their food growing. Their vision is a greener future where growing your own food is the new standard. With technology that is hardware agnostic, AVA can be scaled to different sizes, price points, and shapes to accommodate different communities to be able to grow their own sustainable food supply.
A step in the direction of food sustainability and transparency, AVA is contributing to the future of food production and a reduction in food transport emissions.
SUPPLYING SINGLE SOURCE CHOCOLATE INGREDIENTS
HQ: Mission, British Columbia
FOUNDER & CEO: Ayissi Nyemba
INDUSTRY: Sustainable Food & Beverage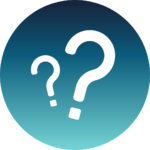 THE PROBLEM
In Cameroon alone, over 4 million people earn their livelihoods from cocoa farm work. However, these farmers earn only about 3–6% of the final value of chocolate products. The bulk of the margins is earned by middlemen such as traders, grinders, and ingredient manufactures.
Despite the high global demand for cocoa, youth are turning away from cocoa farming only to be faced with a lack of work opportunities in cities. This industry also often involves child labour at its point of origin, hampering access to education and further exacerbating poverty.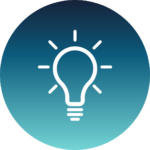 THE SOLUTION
Emkao Foods focuses on the production of organic and transparently sourced cocoa ingredients such as cocoa butter, cocoa powder, and related products. A single origin supplier of chocolate ingredients, Emkao Foods connects farms directly with product manufacturers. By capturing more value through disintermediation, Emkao Foods is able to share more value with cocoa farmers, resulting in a higher "farm-gate" price for cocoa beans. At the same time, they guarantee a product that is high-quality.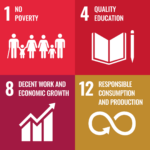 THE IMPACT
Emkao Foods envisions a world where cocoa farming is a fair and decent form of livelihood and where profits from the chocolate products so widely enjoyed around the world are shared with the farmers who make it possible for these products to exist.
To date for the farmers they work with (100–300 per farm), Emkao Foods has been able to more than double their wages. They are also working to invest in local infrastructure as well as to create a co-operative of farms in the Kotou region in Central Cameroon to share best farming practices, equipment, and access to buyers.
If successful, this model can be replicated globally, increase the household income of cocoa farmers, reduce hunger before harvest time, allow more children to enter education, and reduce poverty.
CONNECTING STAKEHOLDERS TO CLINICAL TRIAL INFORMATION
HQ: Vancouver, British Columbia
FOUNDER: Cassandra Hui
INDUSTRY: Healthtech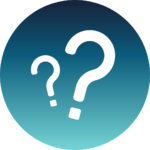 THE PROBLEM
46% of new medicine never makes it to market due to low patient enrolment in clinical trials. However, in the area of cancer alone, 40% of participants surveyed said they'd like to participate in a clinical trial, yet only 8% enrolled. At the same time, there are half a million trials happening worldwide, presenting a multitude of options but difficulty in finding one that matches a patient's needs.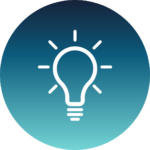 THE SOLUTION
Heal Mary is a platform that connects patients, caregivers, and doctors to clinical trials globally within seconds. They use machine learning to help translate medical jargon to plain language, and their recommendation engine helps patients understand and apply for trials for their choosing.
The platform serves engaged patients who want to know more about their healthcare needs, practitioners only able to spend a limited amount of time with their patients, and clinical trials struggling to find patients.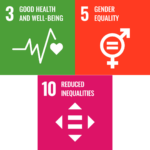 THE IMPACT
Heal Mary's mission is to create a patient empowered experience. They believe in access to good health and well-being for all along with fair and equal representation for women and underrepresented communities in healthcare trials, placing strong emphasis in diverse representation in clinical trials.
Fostering education and awareness in patients about clinical trials and placing the patient in control of their health choices, Heal Mary is drastically reducing timelines for the recruitment of patients into studies. This results not only in an empowered healthcare experience for patients, but also in critical medicines making it to the market. 
RECOVERING HEAT FROM CRYPTOMINING
HQ: Burnaby, British Columbia
CO-FOUNDER: Jennifer Zee
INDUSTRY: Cleantech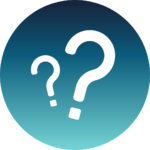 THE PROBLEM
In cyberspace, Bitcoin miners generate digital currency, but in the real world they mostly make a lot of heat. The traditional cryptomining model comprises miners scouring the globe for the cheapest power sources and setting up large scale mining installations that vent wasted heat into the atmosphere. This is both a sustainability problem as well as one related to power costs.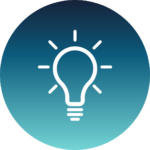 THE SOLUTION
MintGreen has developed a new cryptomining model. They are a green cryptocurrency mining company that recovers heat from immersion mining systems and sells it as a cost-leading zero-carbon heat source for district energy (DE).
Their business model simultaneously lowers carbon emissions for cities while allowing them to mine at net-zero power costs.
By signing offtake agreements with their DE partners, they are able to use energy twice: first to mine Bitcoin and then again to produce zero-carbon heat for DE lines.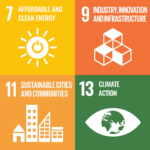 THE IMPACT
MintGreen's business model addresses the two greatest challenges facing the cryptomining and industrial heating sectors: sustainability and power cost. Their mission is to make the future of money green and they are changing the narrative of Bitcoin mining from one that is wasteful and bad for the environment, to one that is resourceful and green.
One MintGreen system can lower CO2 emissions by over 1800 tons per year when supplanting natural gas boilers. Not only are their systems better for the environment, but they also result in carbon tax savings for their DE partners.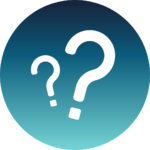 THE PROBLEM
Using solar power instead of conventional forms of energy reduces the amount of carbon dioxide, nitrous oxide, and other pollutants that are emitted into the environment. 
Harvesting the sun's energy today predominantly involves the use of silicon solar cells, dating back to their initial invention in the 1970s. The fabrication process for silicon solar cells is complex, expensive, and produces high greenhouse gas emissions. Due to being rigid and opaque, they have limited applications in terms of how we can capture the sun's energy as a potent renewable source. In addition, silicon cells have also reached their peak energy conversion efficiency. It's time to meet the market demand for more flexible solar cells with higher efficiency.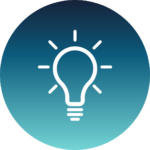 THE SOLUTION
Solaires is creating the next generation of solar cells. They are replacing silicon with a new material called perovskite to develop innovative and affordable solar photovoltaic solutions with a much higher energy conversion efficiency.
Their solution increases the stability and energy conversion efficiency of perovskite solar cells without integrating other technologies such as silicon or thin film solar cells.
Using a circular economy model that enables using recycled materials in their manufacturing process, Solaires is creating a final product that is also recyclable.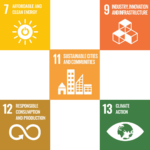 THE IMPACT
Imagine you could capture the sun's energy from anywhere such as from the surfaces of cars or windows. By developing the next generation of solar cells and contributing to the reduction of the planet's energy footprint, Solaires is on a mission to make solar energy more accessible and build a cleaner world.
They aim to enable an expansion of sun energy harvesting by using their PVFilm (photovoltaic film) for multiple applications that exceed our current imagination. Knowledge from their research could lead into new quantum physics and nanotechnology innovations that can potentially increase the effectiveness of solar panels and double or even triple solar power systems' electrical input. Through its technology complemented by a diverse team and majority ownership by women (comprising 60% of management), the company has the potential to project Canada to the position of a clean energy leader.
Interested in learning more about our Impact Investor Challenge programming or in applying for a future intake?