When starting a business, one of the first questions that come into the mind of an entrepreneur is "how will I pay to launch my business?"
There are a dizzying array of choices and limitations to funding a new business, or startup as the term was coined in the technology sector. While it may feel daunting, Keith Ippel, CEO and Cofounder at Spring Activator, helps demystify this confusion quickly with five simple tips. 
Tip #1: Always Be Prepared
Remember the Boy Scout motto and always be prepared. It's critical to remember that, in the critical early stages of a company's lifecycle funders or investors are providing money based on you first.
Prove you are going to be a good protector and guide for their money by showing you understand your market, how the business works, and how you will use their money wisely. Equip yourself with a solid business plan, a budget & forecast, and pitch practice, with resources provided by our partners at Vancity and Futurpreneur helps you to be prepared for any funding conversation.
Tip #2: Look At All Sources Of Funding Equally
There are 6 main ways to fund your startup. Your own savings, friends & family, loans, government grants, taking investment (also known as an equity investment), the foundation that is revenue, and more recently the emergence of crowdfunding & equity crowdfunding. Impact Money Finder is a great place to find many of these. Many entrepreneurs may have a positive, and often negative, reaction to one or more of these. Fear of lost control and concerns over repayment — there are many reasons.
The reality is that all of these sources of funding can, and should be treated equally. They all have pros & cons depending on what stage you are in the journey. Look at each objectively, get educated on them, and seek advice from seasoned entrepreneurs, any of them can be great for your business at the right time, with the right terms.
Find sources of money and resources and put it to good use with Impact Money Finder

Tip #3: Get A Headstart On Your Capital Raising Plan
Think about how much you believe you will need to start your business and get through those challenging early times. Do yourself a favour and build a three-year budget that includes your expected path, along with a best-case version and worst case version.
With your budget in hand, what is the number you need? Who will you ask? Where do you need to get educated on grants, loans, and equity? Ask yourself when you need to have the money in hand to start spending it wisely according to your plan. Plan on setting aside time each day on raising the money you need until it's done. It takes time and effort, so schedule it into your day.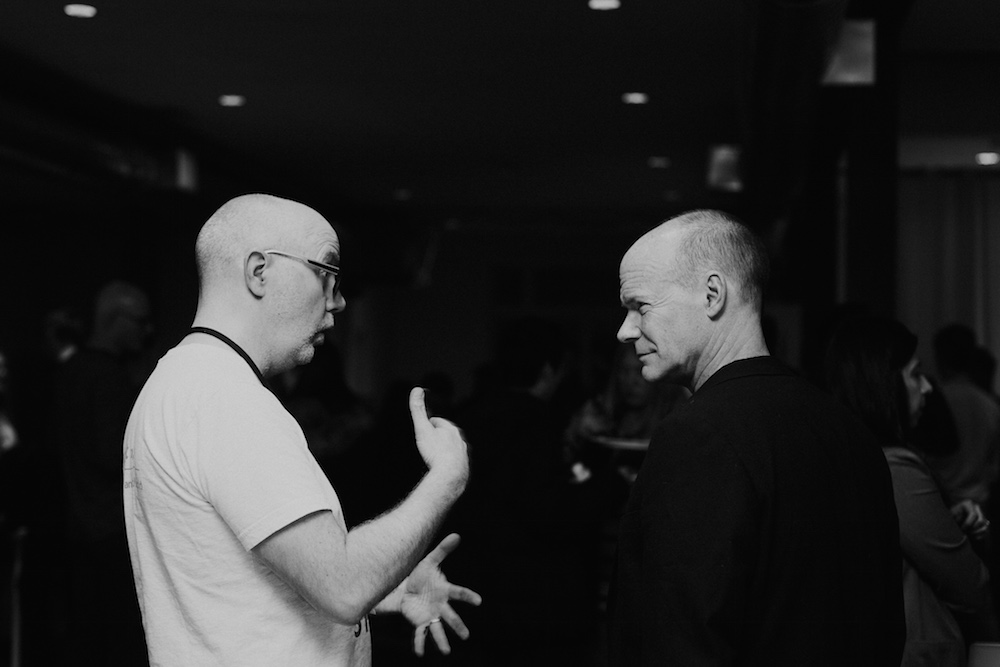 Keith Ippel, CEO and Cofounder of Spring Startup School, talking to an attendee at the Spring Showcase. Photo by Jena Lee 
Tip #4 Traction: Know & Showcase Your Metrics
Once you meet with potential funders, all future conversations will be about progress. Remember, you need to be the guide for their money, show them you're making progress in each follow-up. What have you learned from your mistakes? Have new customers come in? Have any new talent joined the team?
Be prepared to 'WOW' them with your hustle and perseverance. The best way to do this is to pre-write update emails which you may send to test if your planned progress reads as exciting and meaningful.
Tip #5: Be Authentic
Again, anyone helping to fund your startup is focused on investing in you. Above all, be yourself. Show them that you can take good questions and respond well, that you learn from mistakes, that you know that there is competition, and you're keen to find the truly unique ways to stand out from the crowd. If you're being authentic, you'll be a long way toward building that all-important business relationship over time.
Find the right money and support for your impact business with Impact Money Finder