You have spent some time building your venture—setting an ambitious vision based on a problem that you identified, building your unique product or service, proving your MVP and product-market fit, and starting to build your team. Now you need the startup capital to get to the next stage. A good way to raise that capital is to seek investment!
Did you know that investor-led businesses advance faster, especially when it comes to impact? The world is facing unprecedented times, and the amount of money being invested into impact entrepreneurs is rising every day. Annual surveys by the Global Impact Investing Network demonstrate that USD $15 billion was invested in impact in 2015 and that number rose to USD $715 billion in 2020.
Impact investments have also proven to be more resilient amidst the COVID-19 crisis. As a result, many investors are looking towards this avenue for allocating their capital. When communities are focused on building forward better and investors are turning to impact, there is no better time for purpose-driven entrepreneurs to focus on this avenue of funding.
But how do you know which funding options to pursue, and which investments you want and on what terms? Spring Activator's team of serial entrepreneurs and investors have put together these 5 key tips for you as a purpose-driven founder to successfully tackle fundraising from investors.
1. Build Your Company's Fundraising Approach on Momentum
You may have asked yourself the question: When should I raise? This is a great question to ask because the timing of your round is critical.
Investors like to jump on board with momentum. This can be anything from record sales, a relevant news event that your company's product/service and mission align with, or an award you may have received.
When you pitch your startup for the first time, your instincts tell you to instill a sense of urgency, that the problem you are solving needs to be solved and that your company is the right one to do it. Momentum, whether occurring organically due to surrounding circumstances or created by you, has the very same effect. When you find or create it, harness it to drive the fundraising for your business.
2. Prepare an Investment Strategy for Your Startup
Raising capital is a full-time job, and it needs to be done effectively with clear end-goals in mind. You should therefore be asking yourself: Who do I approach? How do I set effective goals? How big do I want my company to be? How long do I want to run my business? What is my exit strategy?
Spaghetti belongs on your plate, not on the wall. While founders need to speak with many potential investors during their raises, it's important to know who your ideal investor is, and how you want to fill your cap table. Sticking spaghetti on a wall by approaching investors without a strategy has few payoffs and can prolong a raise. A drawn-out fundraising process can be a red flag for investors, so knowing the answers to questions about your strategy is a good starting point.
Having clear goals in place can target your conversations with values-aligned investors, help build momentum toward your growth targets, and will ultimately impact the form of your cap table.
A great place to start formulating your goals is the go-to-market strategy you've already built for your startup. While the skills you used during this process are equally applicable to your raise, the tools and language are different. Spring's Impact Investor Challenge and Funding Roundtables are two programs that can help you tackle this successfully.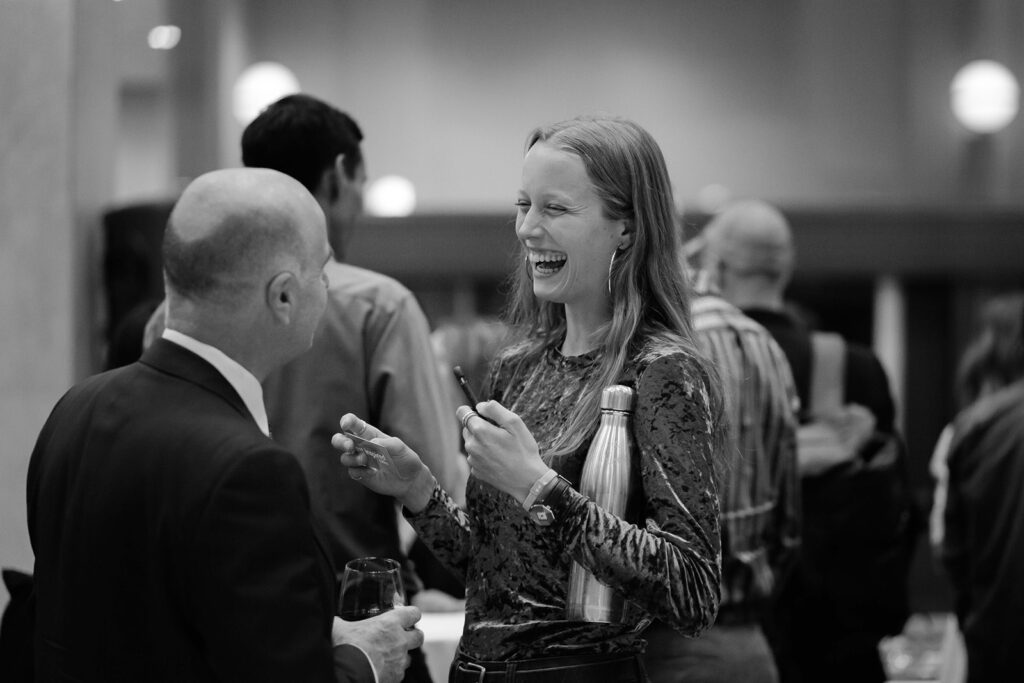 3. Find Values-aligned Investors to Raise Capital From
When searching for investors, not only do you need to have a strategy to present, but you also need to be looking for individuals whose values align with yours. The questions you should ask when considering this are: Who are my ideal investors? Would we enjoy hanging out? How quickly do I want to grow my business? What kind of impact do I want my business to have?
Why is being values-aligned with your investors so important? Going into business with an investor is the equivalent to choosing a good life partner—you need a good prenuptial agreement. When it comes to investors, this is a term sheet.

Some of our favourite stories of successful long-term relationships between entrepreneurs and investors have started over a campfire or drinks. As a scaling entrepreneur, you and your investors will go through some tough times, so it's important to know that you have a strong foundation for your relationship. It's helpful to know that your theses are aligned AND that you have similar values as humans.
4. Seek Investors Who Can Provide Added Value to Your Company and its Valuation
When launching, running operations, and fundraising a startup, resources tend to be strapped so it's important to integrate your efforts for maximum impact. "Value-added" is a buzzword often used in business, but we have seen over and over how important it is to find investors who add value in more ways than the investment itself.
The question you should be asking here is: How do I want investors to add value to my startup beyond capital?
More than a source of funds for your company, an investor can also serve as a mentor and adviser and can give you access to a network of people who can help you grow your business. For example, an investor with experience investing in startups in your sector can bring years of valuable wisdom to their work with you.
What's more, an early investor with a strong portfolio and the ability to advise your company can increase its valuation—embellishing your startup with tangible added value.
5. Approach Fundraising for Your Business with an "Impact Possible" Mindset
As an impact entrepreneur, at this point you might be thinking: How do I find impact investors?
At Spring Activator we're dedicated to growing the community of impact investors, and we're here to tell you that they exist, and they're growing in numbers every day. Angel investors, family offices, and institutions are quickly turning to impact ventures, and we train new impact investors every year through our programming.
There is an entire impact funding spectrum from social value and blended social/financial value to financial value—and we're seeing governance structures and impact measures evolve quickly. Finding and knowing your sweet spot on this spectrum is just as important as knowing the Sustainable Development Goal(s) that your venture is addressing, as all of this is something you'll want to embed into your funding strategy.
Our advice to you is to start building that strategy and doing your research. Programming such as our Impact Investor Challenge can help you as well as connect you to a network of impact investors along with mentors and fellow impact ventures.
Remember, the limits of your growth are directly correlated to how prepared you are to begin fundraising for your business!
Interested in additional information about the Impact Investor Challenge?