After the second Pitch Night of the 2022 Health Impact Investor Challenge, presented by the TELUS Pollinator Fund for Good, the venture cohort has been selected!
Starting with an amazing Top 20 impact companies selected from over 150 applicants, the investor cohort has witnessed two Pitch Nights and chosen the Top 5 ventures that will be proceeding with them into the core program.
Of course, as always with so many incredible purpose-driven ventures to choose from, the debate was rich and the selection was difficult. Of the Top 5, three of the startups are women-led while both men-led companies are BIPOC-led. The ventures span digital health, medical devices, and medical equipment.
Now, the investor and venture cohorts will learn the ins and outs of impact investing and fundraising together. The entrepreneurs will have the opportunity to work closely with the investors and utilize their learnings to hone their pitches for the Health Impact Investor Challenge Finale on June 8, 2022, where one startup will be awarded $165,000 in investments.
Together with the TELUS Pollinator Fund for Good, we invite you to explore how the Top 5 are solving some of the pressing challenges of our time in the healthcare industry, and to join us at the FINALE!
Get to Know the Venture Cohort
HQ: Hamilton, Ontario
FOUNDER & CEO: Lianna Genovese
HEALTHCARE SECTOR: Medical equipment/devices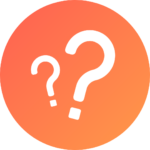 THE PROBLEM
In North America, there are 58.4 million people of all ages living with a medical condition or injury that impairs hand mobility ie. Cerebral Palsy, Multiple Sclerosis, and arthritis among others.
They have difficulties holding and using writing utensils due to hand spasticity and muscle weakness making writing, painting, drawing, and accessing technology difficult. This leads to frustration, educational difficulties, loss of cognitive skills as well as a loss of independence and confidence.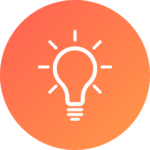 THE SOLUTION
ImaginAble Solutions creates assistive devices to improve the quality of life for people living with a medical condition or injury affecting their motor movement. Their product, Guided Hands, uses a sliding system to promote controlled and guided hand movements as the user holds a handpiece tailored to their level of hand impairment.
The product has been tested by 350+ patients and health professionals in hospital and rehabilitation clinics, assistive technology centers, specialized schools & nursing and retirement homes. It's patent-pending in Canada & US.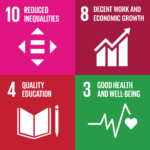 THE IMPACT
ImaginAble Solutions aims to address social and economic sustainability outcomes with their product Guided Hands. Through their innovation they address 4 of the Sustainable Development Goals: Reduced Inequalities, Decent Work and Economic Growth, Quality Education, and Good Health and Well Being. Guided Hands is a social innovation designed to empower individuals living with disabilities experiencing inequality in the workplace, school, and during social activities.
Guided Hands helps children with disabilities to reach their full potential in school and in life through improved physical and mental well-being. Through the use of the device, students and occupational therapists can avoid hand over hand solutions and promote their independence, communication and self-expression. As a result, this reduces the inequalities children with disabilities experience compared to other students.
MindfulGarden Digital Health
HQ: Vancouver, British Columbia
FOUNDER & CEO: Catherine Winckler
HEALTHCARE SECTOR: Digital health or technology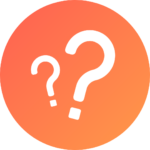 THE PROBLEM
Addressing the overprescribing of psychotropic drugs and the use of physical restraints is a global healthcare priority because of associated negative health outcomes including adverse drug events, longer hospitalizations, increased staffing allocation, and a greater probability of readmissions and/or complications when returning home. Covid has put a spotlight on this problem and, in fact, has opened up opportunities for the Company forward.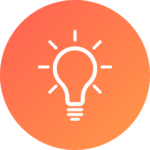 THE SOLUTION
MindfulGarden is a non-pharmacological, evidence-based interactive behavior modification platform designed to arrest and de-escalate agitated behaviors. Their first 'digital crash cart' uses sensors to capture distress levels, translating data to visualizations that distract, engage, and de-escalate, clinically proven to make patients more receptive to care without reliance on drugs and/or restraints.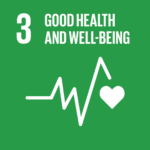 THE IMPACT
MindfulGarden Digital Health measures the number of units under contract throughout North America as part of the Evaluation Program to give valuable early-stage user feedback, the number of incoming requests for information from the investment community, future purchasers, research organizations, potential senior employees, and advisory members, and co-development partners, as well as how many studies are completed, presented and published.
They are supporting goal 3 of the Sustainable Development Goals: Good Health and well-Being.
HQ: Vancouver, British Columbia
CO-FOUNDER & CEO: Kunal Sethi
HEALTHCARE SECTOR: Digital health or technology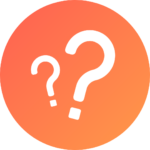 THE PROBLEM
Senior homes have always had challenges with infection control and prevention. Pre-COVID-19, infections in US senior homes resulted in 388K+ deaths every year. Why? Because a single preventative solution to effectively disinfect both air and surfaces does not exist (in addition to aerosolized pathogens, senior homes have had problems with numerous surface transmitted pathogens like C. Diff and Norovirus that cannot be killed by even alcohol-based sanitizers).
This problem is most severe in senior homes, but it's also present in parallel healthcare segments like hospitals and clinics.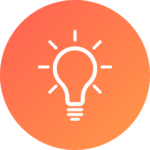 THE SOLUTION
UVX has built the world's first intelligent ceiling device that uses human-safe light to disinfect both air and surfaces. Not only has their technology been proven to be 6X more effective than chemical surface disinfection and 7X more effective than air purifiers with HEPA filters, but it offers disinfection when humans are present and therefore a preventative solution as opposed to a reactive one.
They use 222nm Far-UVC technology which is safe for human exposure, but lethal for pathogens. The World Health Organization has even recognized UVX's technology as "the way forward for disinfection".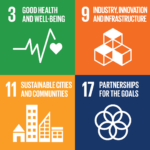 THE IMPACT
UVX measure their impact through the reduction of waste (from the overuse of chemical cleaning), the number of visitors protected (their devices have sensors to detect human presence), the reduction of infections (comparing historical data with data from when the technology is implemented), and the reduction of deaths (comparing historical data with data from when the technology is implemented).
They address 4 of the Sustainable Development Goals: Good Health and Well-Being, Industry, Innovation, and Infrastructure, Sustainable Cities and Communities, and Partnerships for the goals.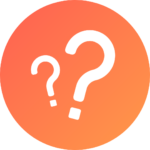 THE PROBLEM
More than 983,000 people have lost their life due to the Opioid crisis acrosss Canada. Current autoinjectors are limited to a single drug. This recurring cost is a significant expense for the customer/buyer.
Difinity's product NeedSwitch introduces a novel process in which the end-user can select from a variety of pre-filled medicament cartridges for various indications and insert the needed cartridge for use.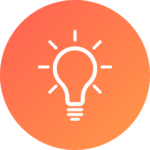 THE SOLUTION
Like Keurig's coffee pods for different types of coffee, NeedSwitch uses an interchangeable pod-based medication delivery system. You simply insert the pod into the injector to use which makes injectable medication delivery faster, safer, and easier.
This technology can be used in various emergency situations to improve patient outcomes and saves lives.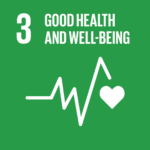 THE IMPACT
Difinity's focus is to leverage the power of technology in two fields: medical devices and medical technologies. They work to develop various solutions in those fields to innovate and improve the lives of our users and patients.
Through their products and innovation, they address goal 3 of the Sustainable Development Goals: Good Health and well-Being. 
HQ: North Vancouver, British Columbia
FOUNDER & CEO: Julie Durnan
HEALTHCARE SECTOR: Digital health or technology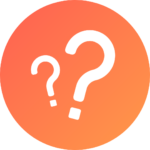 THE PROBLEM
Ginger Desk is disrupting the health care industry. They are a Virtual Admin service that helps health practitioners grow build and scale their practices, one task at a time. In a short period of time, Ginger Desk has quickly become known as the most trusted VA service for health professionals in North America.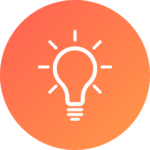 THE SOLUTION
In Ginger Desk practitioners pay by the minute for a pre-trained, vetted, fully managed medical office assistant. VAs are available 8:30-5:30 in practitioners' time zones and bill only for the time they spend on a task. No idle time and no time wasted. All VAs are Canadian employees and work part-time remotely from their homes.
Ginger Desk's mission is to help health practitioners (and their businesses) grow and thrive. Their goal is to provide doctors and medical offices with a dedicated, trusted Virtual Assistant who is pre-trained and understands the unique needs of your health practice.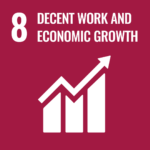 THE IMPACT
Ginger Desk measures their impact through the total month over month growth of revenue, month over month growth of client numbers and de number of remote jobs created for people at a living wage and beyond, plus the number of health practices served and supported.
Through their service, Ginger Desk address goal 8 of the Sustainable Development Goals: Decent Work and Economic Growth. 
Interested in learning more about our Impact Investor Challenge programming or in applying for a future intake?