We are beyond excited to announce that four members and rising entrepreneurs at Impact Hub Belgrade have been selected to participate at Google Entrepreneurs Pitching Competition at the Warsaw Campus on May 29-30, 2017. Impact Hub Belgrade is one of our 30+ City Partners around the world that delivers Spring's entrepreneurship training to their local communities.  
Koba Yagi Toys, Zelenoo.com, Sunthetic, and Volta Technology are all part of the Launchpad – Accelerating Venture Growth program, designed and implemented by Impact Hub Belgrade, in partnership with Spring and supported by USAID. The flattering invitation to nominate entrepreneurs with global reach to pitch at Warsaw came through our partnership builders from Zurich and the Impact Hub Global Network.
Participating in the Google Entrepreneurs Pitching Competition will enable our entrepreneurs to create direct connections with 30 investors from 10 European countries. They will have a unique opportunity to find investors that offer fair conditions, and possibly seal new deals to skyrocket their businesses to the next level.
This competition will take place shortly after ReCap – Regional Capital Market Conference, a two-day event connecting entrepreneurs, mentors and potential investors from Serbia, the Balkan region and wider, where our competitors will also build their pitching skills before heading to Warsaw. In fact, Keith Ippel, CEO and Cofounder at Spring is currently on his way to Belgrade to deliver a talk at the ReCap conference on "How to Find Your Ideal Investor."
Get weekly updates on what's happening at Spring. Sign up for our newsletters now!
 
Meet the 4 startups who are competing at the Google Entrepreneurs Pitch Competition: 
1. Koba Yagi Toys
Tijana Jovanović Petrović is the founder and CEO of Koba Yagi Toys, a company that produces educational DIY toys for kids between 3 and 12 years. Her main motive for starting Koba Yagi Toys comes from the parental need to create new, different and better content for children. By doing little projects which they get in the Koba Yagi sets, kids doesn't only get skills and knowledge in various fields of arts, natural and social sciences, but through the game, they learn how to think "outside the box."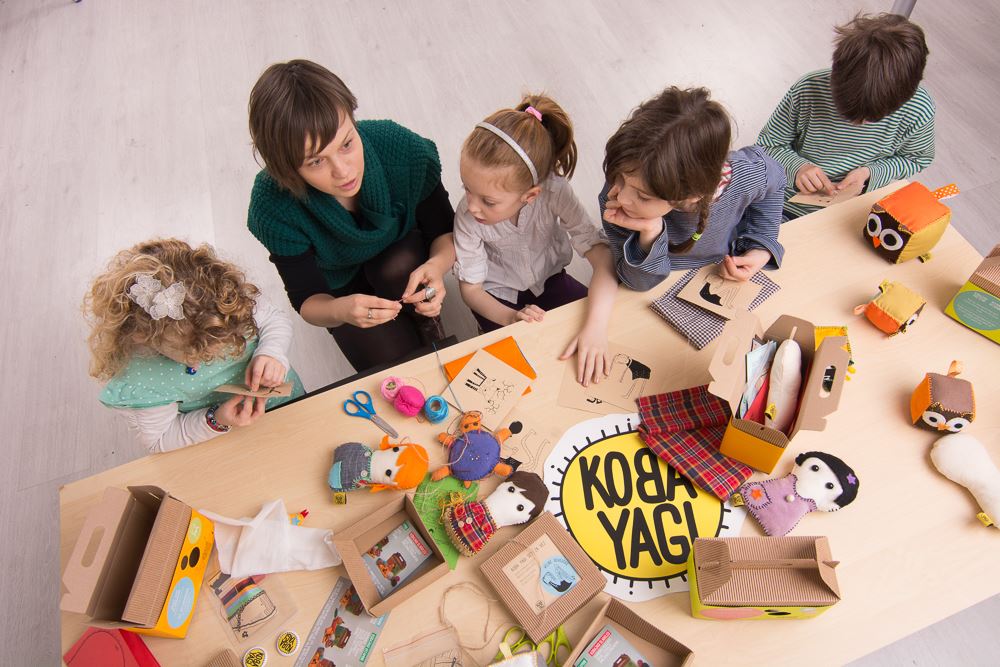 Photo by Koba Yagi Toys (Facebook)
2. Zelenoo.com
Nikica Marinković is the founder and CEO at Zelenoo.com, which is a web service for direct food selling, connecting local farmers and urban consumers. He is on the mission to provide more time and more health for the consumers and their families while supporting the development of small local food producers. Instead of wasting time in supermarkets and buying processed food, he wants to see fresh, organic seasonal fruits and vegetables, grains, dairy products, wine or honey delivered directly to his clients' tables.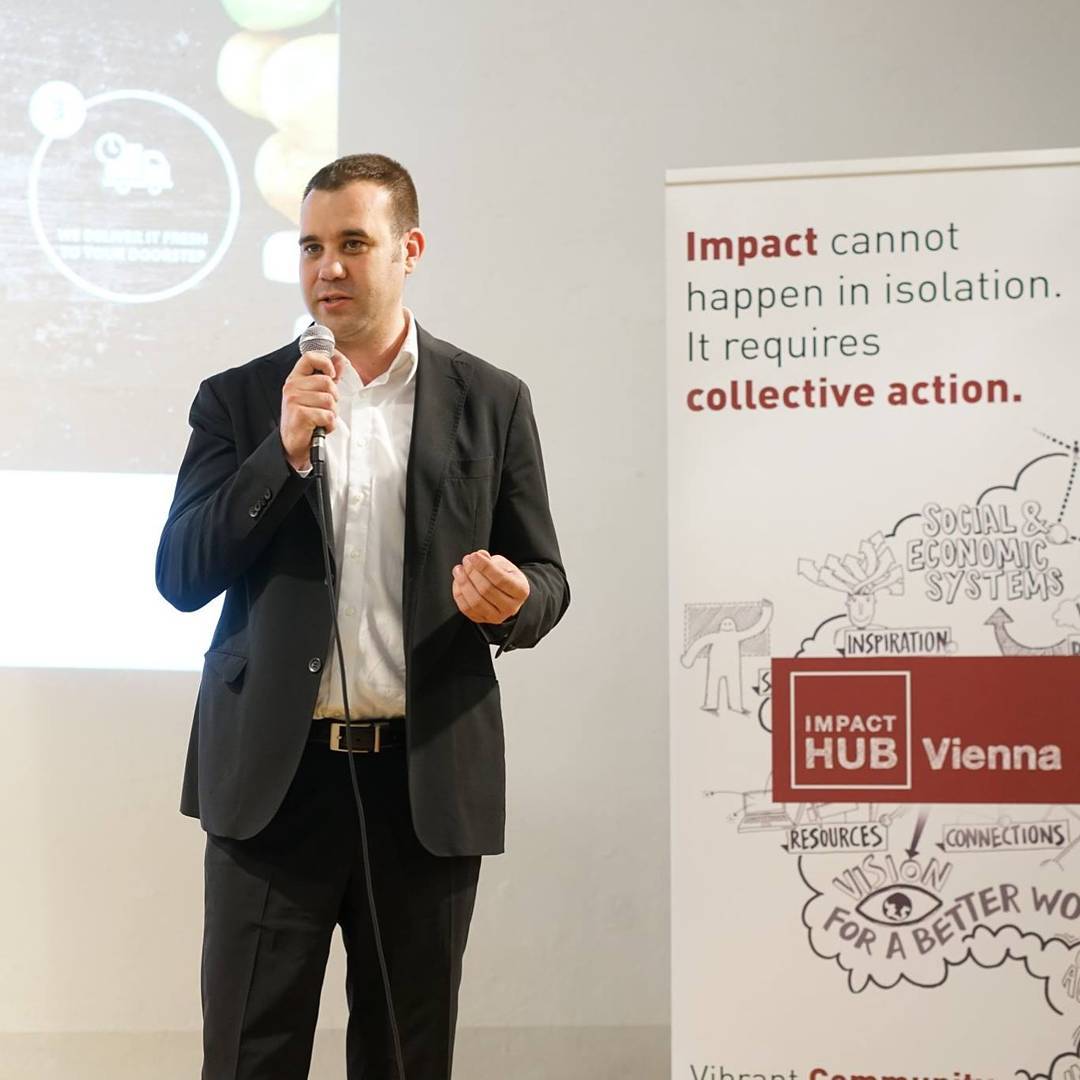 Zelenoo.com's Founder, Nikica Marinković. Photo by Zelenoo.com (Instagram)
3. Sunthetic
Gerardo Di Giuseppe is the founder at Sunthetic, a startup which is developing solar power technology that uses the sun as an unlimited resource for the production of the cleanest form of energy. Their idea is to incorporate a smart and effective design that can help people embrace renewables in their daily routines, allowing them to make a necessary leap towards a more sustainable lifestyle and future. Sunthetic is currently campaigning for solar charger case for iPhone 6 and 7, designed for professionals whose work and daily life depends on being able to use their iPhone as a tool. We recently profiled Sunthetic in our Spring Alumni series, read it here. 

Solar powered iPhone cases by Sunthetic. Photo by Sunthetic (Facebook)
4. Volta Technology
Branko Živković is the CEO at Volta Technology, with the mission to help people directly experience how renewable energy can benefit them and how their daily actions can affect the planet.
Volta Technology produces innovative and environmentally friendly public charging stations and mobile phone charging units, powered by two simple things: the sun and the footsteps. These products also provide entertainment for users and promotion opportunities for clients, while effectively combining creativity and technology of the future.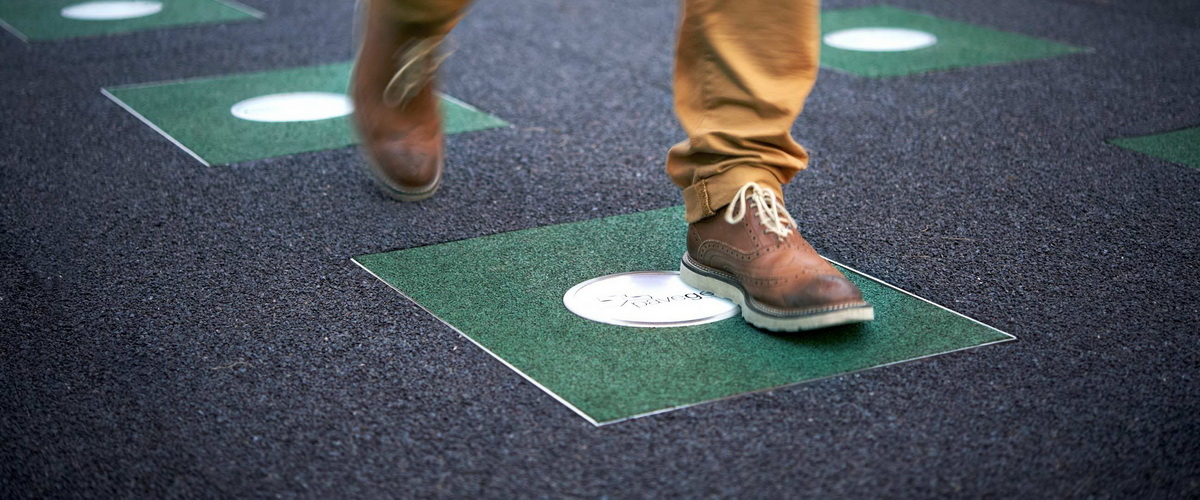 Future Kinetic Tiles by Volta Technology. Photo by Volta Technology
Learn more about Spring and stay up-to-date on news, upcoming programs and workshops, events, and more!
Sign up for our weekly newsletter now.