Since graduating from our Inspire and Launch program at Spring Startup School, we've followed the journey of Valerie Song, CEO and CoFounder of AVA Technologies from idea to launch. In her recent feature in BetaKit, Valerie stressed the importance of diversity and equality in the formation of her team. To take the conversation a step further, we asked Valerie to share the core values and mandate at AVA, as well as any advice for aspiring entrepreneurs.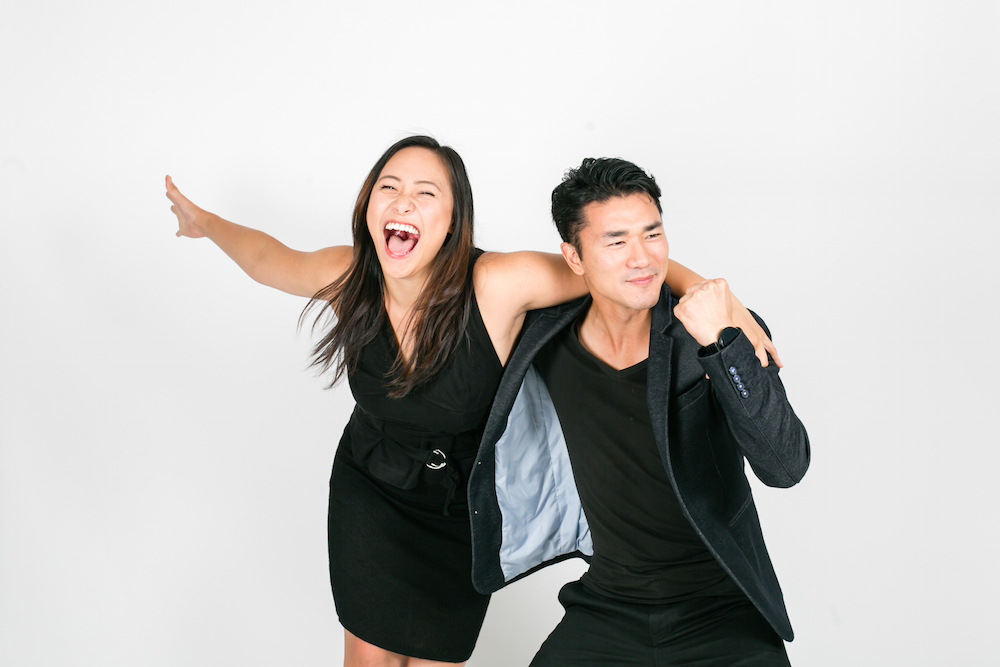 Valerie Song, CEO & CoFounder with Chase Ando, Chief Design Officer & CoFounder. Photo provided by Valerie Song
First off, what is AVA in a nutshell?
AVA is an AgTech startup in Vancouver on a mission to feed the world's transition to sustainable food by making smart gardens that grow themselves. For plant killers who want to have a green thumb, AVA provides the perfect tool to get growing. Unlike soil gardens, AVA Gardens use a water-based growing technique and seed pods that already have plant food in them.
What are the core values at AVA? How do they shape hiring decisions?
Our core values fall into three themes:
Hungry –  Humility, marketability, traceability, loyalty, consistency, and collaboration

Growth – Adaptability, consistency, improvement, and results

Food – Must love, appreciate, and willing to try everything
Almost every employee found our small sized company and wanted to join our team. This is because each of us has a huge appreciation for food and understands the difficulties in scaling food production up in the future. This bond over food is what propels our culture; not only are we growing food, we also hold weekly potlucks as a way to appreciate and bond with the team.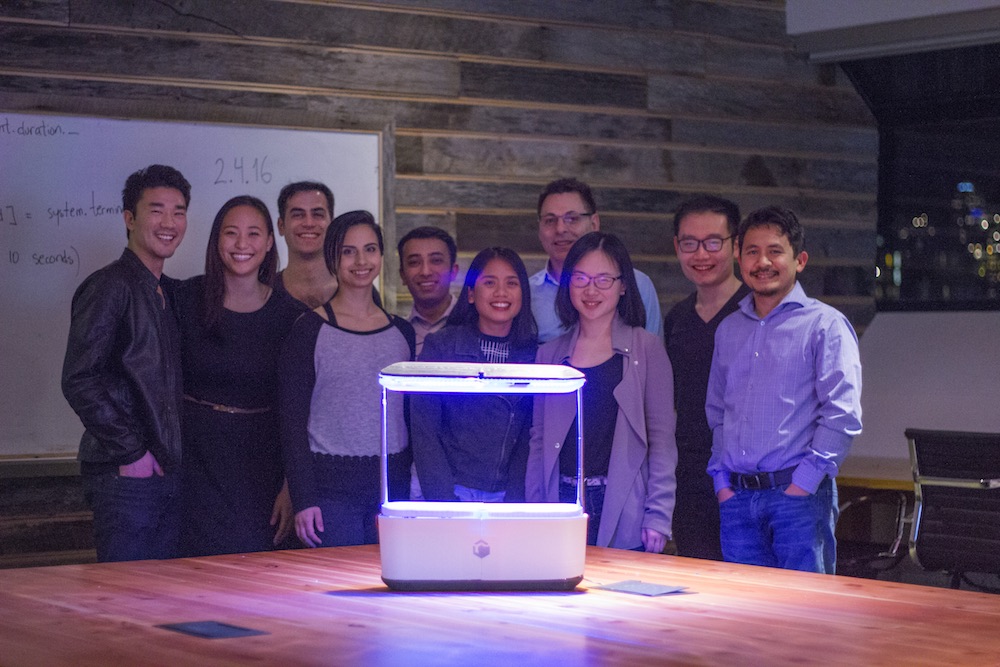 The AVA team and their AVA Smart Garden. Photo provided by Valerie Song
What is your greatest challenge and triumph at AVA?
Our greatest challenge is balancing time. Easier said than done at a startup — there's always so much to do! Not to mention, as a hardware company growing plants, we have added complexities to the areas of expertise we need to cover. A huge challenge is getting the right talent and team around building a product like this. It took time, but our mission and ambition have drawn a lot of support and talent.
In terms of greatest triumph, I couldn't be more proud of the team that we have. We have a team of about 50/50 women and men with disciplines spanning from STEM and agriculture, to business and design — almost all of us are immigrants or speak multiple languages too! As part of my mandate at AVA, I make it a priority to promote ethnic and gender diversity because my belief is that the team will take you much further than purely the business idea.
What is your advice for entrepreneurs?
Never give in. Know your values, and follow them closely. Fail fast, and fail forward — invalidating a hypothesis can be very beneficial to moving your business forward and creating a stronger business model.

Don't be too hard on yourself. Entrepreneurs are often doers and perfectionists. They tend to overwhelm themselves with too much work and take various successes and failures personally. Remember to treat yourself well, live a balanced lifestyle, and delegate tasks.

Reach out for help. Even for those you think are out of reach, it never hurts to send them a thoughtful message to create your own opportunities to connect or learn.
Spring is a startup school for entrepreneurs who want to build a better business.
Join our mailing list for weekly newsletters on free workshops, startup resources, tools, and more!