Good things come in three's. In January, we're celebrating our third anniversary, over 300 alumni entrepreneurs, and over 30 campuses around the world. As a team, we're incredibly proud of these milestones and can't wait to see where 2017 takes us next.
So, what can you expect from Spring this year? Our team shares their goals and what they're working on this year to strengthen the impact entrepreneurship community, both locally and internationally. Check them out and add your goals in the comments below! We love hearing from our community.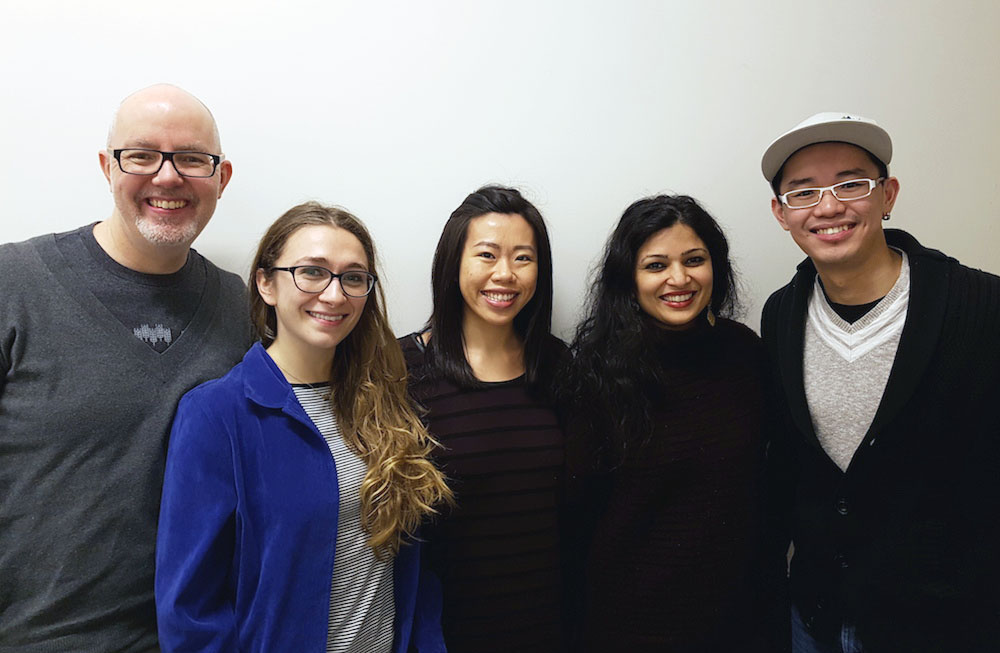 The Spring team. (L-R: Keith Ippel, Maxine Bulloch, Orane Cheung, Sana Kapadia, Chin Hing Chang)
Sana Kapadia, Funding & Impact Program Manager
Continue driving the definition, measurement, and report of impact at Spring. Through a combination of research, analysis, collaboration, and projects, my goal is to be able to hone in on how Spring lives and breathes impact.
Support the female entrepreneur ecosystem more actively through dedicated programming, mentoring, and advisory.
Continue to support the strategic plan for Spring by ensuring we embody our core values and have our actions reflect the key principles, best practices, and advice we share with entrepreneurs.

Contribute and create curated, locally-nuanced funding and entrepreneurship content for our global city partners as we expand.
Chin Hing Chang, Program Manager
Support a great number of impact entrepreneurs while working with Sana to track their impact on a local or global scale.

Strengthen our network to be able to provide better support in the form of introductions, partnerships, investors, perks, and mentorships.

Establish a reliable and repeatable process for admission and timing of cohorts.
Maxine Bulloch, Operations Coordinator
Ensuring that the customer experience for Spring students is as comprehensive, helpful, and pleasing as possible.

Working closely with sponsors and partners to build on already established relationships and form new ones to be mutually beneficial and impactful for all parties.

Establish connections, build relationships and expand Spring and our offerings with City Partners around the world
Orane Cheung, Community Coordinator
Support Vancouver's arts and culture community through entrepreneurship training, workshops, collaborations, or sponsorship.

Cultivate our thriving alumni community both locally and internationally with a healthy mix of online and offline engagements.

Share meaningful and impact-focused stories on the Spring team, alumni, sponsors, and City Partners through a variety of media.
Keith Ippel, CEO & Cofounder
Expand Spring to 45 City Partners globally.

See the conversation in impact become more mainstream with Spring leading an active discussion about the definition of impact.

Expand our programs to fill the needs of entrepreneurs while better connecting them to mentors & peers locally and globally.

Support entrepreneurs on the edges. Entrepreneurs in developing communities and also entrepreneurs with specific needs and gaps.

Explore the limits of delivery — what are the best ways to support entrepreneurs, and the tools to achieve that.
There you have it! Our goals and what you can look forward to seeing in 2017. Now we're passing it over to you — what are your goals for the year? How can we help you achieve them? Share them in the comments below.