Over the past three months, a LOT has happened at Spring. Like many startups, time moves fast. It's easy to get caught up in the day-to-day, which is why we recognize it's important to hit pause, reflect, and humbly celebrate the wins, big or small, both at Spring and within our impact-driven community of alumni and partners.
In no particular order, here are the top 10 highlights that we're most proud of in our first quarter of 2017:
#1 A total of two #SpringAlumni to date have faced the Dragons. This quarter, Sarah Goodman, CEO of VitalSines, the makers of iHeart pitched and received offers from four Dragons! In a previous season, Lisa Fraser, CEO of Snug Vest by Wearable Therapeutics Inc. also had the chance to pitch her startup. Stay tuned for the team at Fuud along with Michael Moll from My Green Space which is currently being filmed for the next season of Dragons' Den!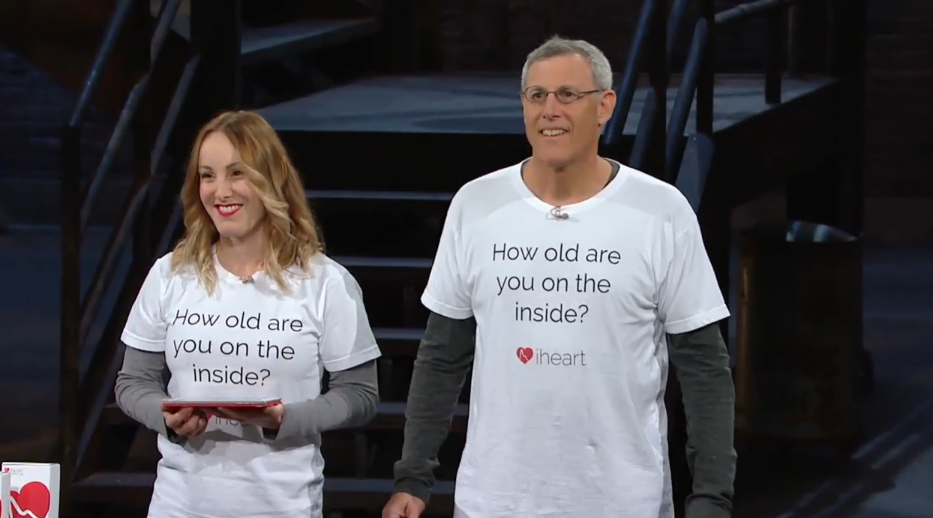 Sarah Goodman, CEO of Vitalsines, the makers of iHeart, pitching their product on the Dragon's Den
#2 We welcomed Jones Brown and App-Scoop to our family of sponsor partners. They're in great company with our generous partners at Vancity, Royal Bank of Canada, Smythe, and Dentons.
#3 #SpringAlumni and former Spring employee, Ilya Brotzky, CEO & Founder at VanHack, was accepted into TechStars Berlin, a highly competitive, three-month mentorship-driven accelerator program! VanHack is a community of over 60,000 Software Developers, Designers and Digital Marketers who are ready to relocate.
#4 We've spoken at 15 events, workshops and conferences which include the Social Entrepreneurship Panel hosted by Vancity at the Real Talk Summit, Perfect Your Pitch workshop by Feeding Growth, and the VanTec Women's Pitch Night during Women in Tech Week.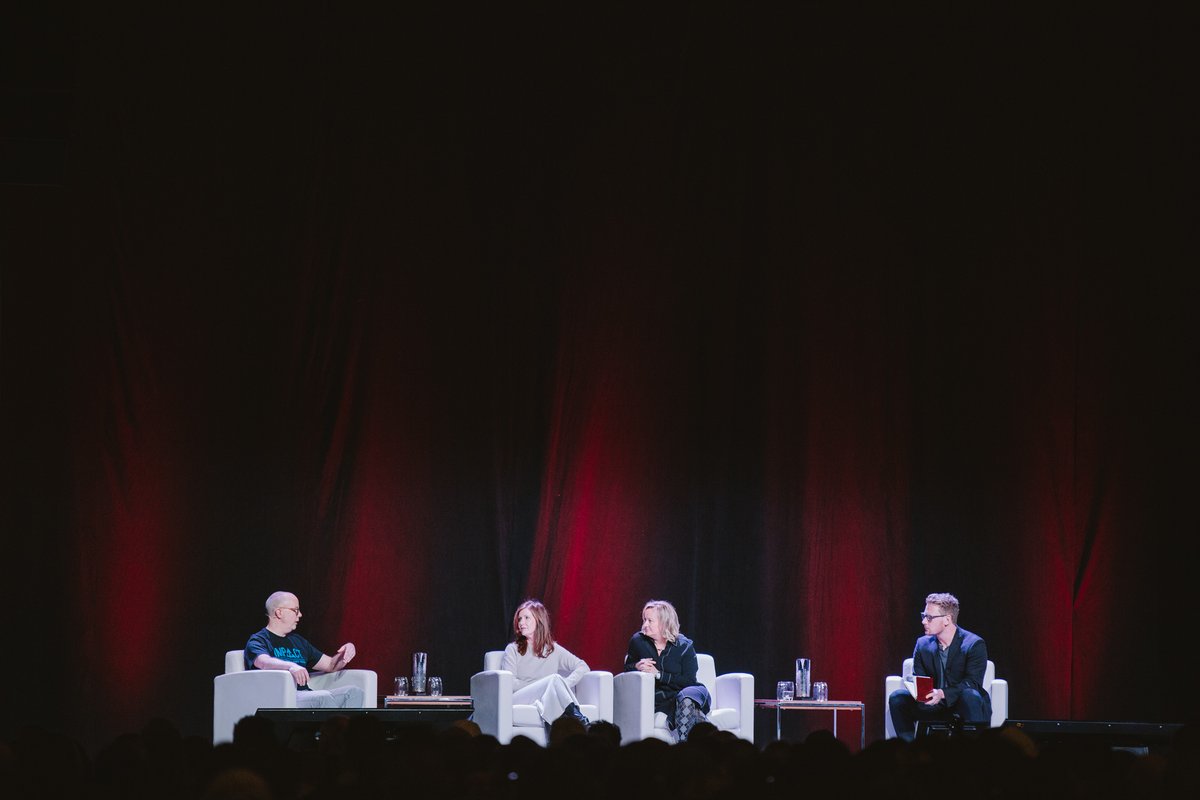 Spring CEO and Cofounder, Keith Ippel, shares the stage with Lotte Davis, CEO of AG Hair and Treya Klassen, VP Innovation and Brand at RYU, and Eric Termuende on the Social Entrepreneurship panel hosted by Vancity at the Real Talk Summit 2017
#5 Four new startup training cohorts launched through our City Partners in Seattle and Belgrade — with over 70 entrepreneurs taught through Impact Hub Belgrade alone. Read how Sunthetic, the thinnest solar-powered phone case charger is creating an impact in Belgrade!
#6 The launch of the brand new Founders Mastermind aims to tackle business challenges, create accountability, and form a peer network of like-minded entrepreneurs in similar growth stages. This quarter we formed services and software groups. Expect three more mastermind groups focusing on product, early-stage, and female founders forming soon!
#7 We also launched our new Sales Workshop, a 6-hour intensive course which helps you build a sales process and understand the process of selling B2B.
#8 Three Spring Alumni exclusive events took place:
Top Misconceptions, Mistakes, and Must-do's in Legal, Accounting, and Banking featuring subject experts Eamonn Gamble, Commercial Account Manager at Royal Bank of Canada, Michael Stephens, Partner at Fasken Martineau, and Hervé Leong-Chung, Partner at Smythe.
Angel Investor AMA featuring Thealzel Lee, Founder, Director & President at E-Fund and Ed Levinson, Executive Director at Open Angel Society.
Hiring and Compensation panel featuring Crystal Henrickson, Career Consultant & Career Coach at Talent Collective, Jennifer Wiegele, Partner at Miller Titerle + Company LLP, and Allison Guld, COO & Cofounder at amui.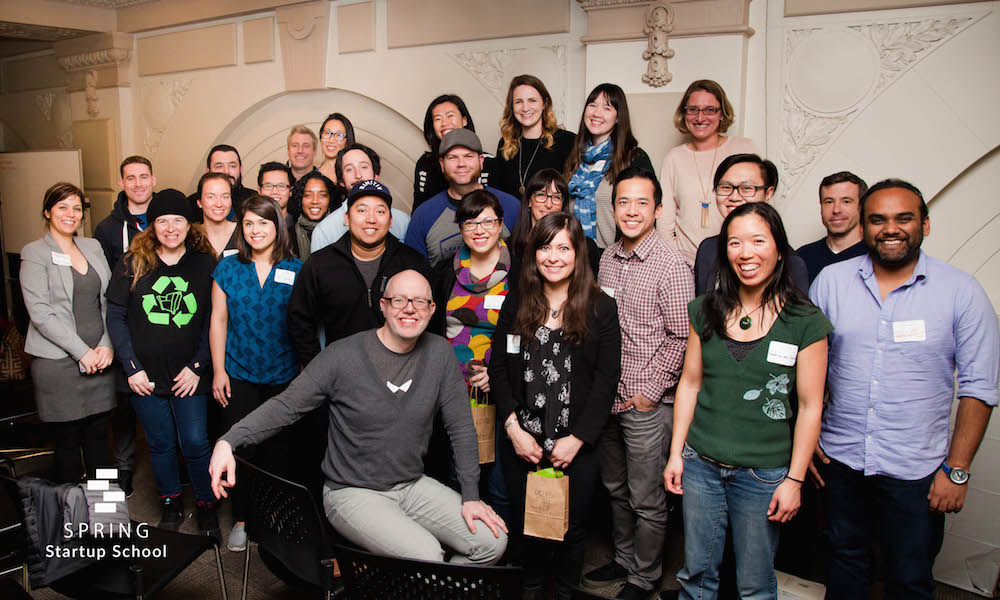 Group photo from the Spring Alumni exclusive event on how to hire and compensate as a startup when you're low on capital and cash flow
#9 Seven free workshops and events including the Spring Showcase which celebrates our impact entrepreneurs over storytelling pitches, demos, food, and drink.
#10 Boxes worth of handwritten cards to thank our community who have spoken at our events, mentored our entrepreneurs, and helped us grow the Spring community through referrals.
… And that's just from January to March this year! How this fits into the bigger picture? Over past three years to date, the team at Spring have helped launch 217 companies, created 171 jobs, and 363 entrepreneurs have gone through our startup training programs, workshops, and mastermind groups, 139 of them were female founders. Through our Capital Raising Program and Funding Workshop, we've collectively helped our entrepreneurs raise $8M in funding. We also welcomed Maxine Bulloch and Orane Cheung to our lean, green, (and definitely not mean) team, which brought our startup to five full-time staff! Needless to say, it's never a dull day at the office.
None of this would have been possible without the support of our generous partners, our alumni who inspire us every day, and our local and global community who believe in our mission that we can change the world through entrepreneurship. Stay tuned, we're just getting started!
Spring is a startup school for entrepreneurs who want to build a better business.
Join our mailing list for weekly newsletters on free workshops, startup resources, tools, and more!