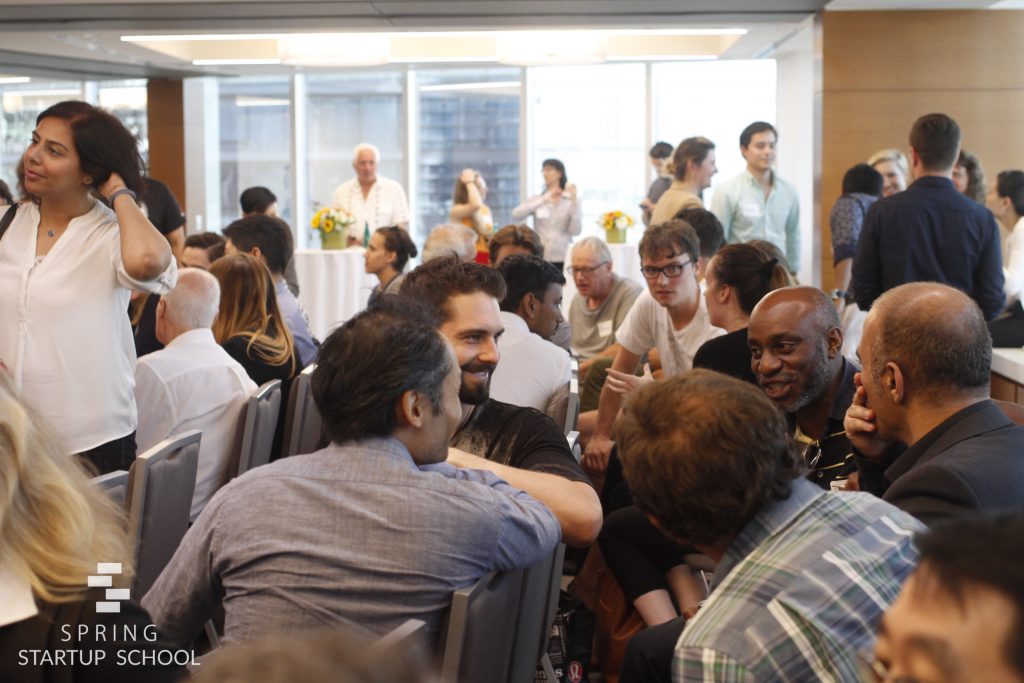 Let's be honest, when the average entrepreneur thinks of startups and innovation, their mind wanders directly to Silicon Valley.
But, less widely known is that Canada, and specifically Vancouver, BC, has consistently been ranked as one of Canada's most collaborative cities for entrepreneurs. The 2017 Startup Ecosystem Report, lists Vancouver as Canada's #1 startup ecosystem for its impressive market reach and talent pool. It is no wonder that business owners abroad see Vancouver as an opportune market to test their ideas, and acquire funding.
Here are four reasons why foreign impact entrepreneurs are looking to Canada to build their business:
1. Economy
Canada is one of the world's most business-friendly environments, with the IMF claiming that Canada's GDP will rise 2.5% in 2017, leading the G7. In addition, Canada remains as the most tax-competitive countries in the world due to low corporate tax rates, labour costs, and sales tax.
In terms of international trade, Canada holds unparalleled tax freedom from preferential access to NAFTA and the EU. Europe and North America are extremely valuable markets for international business, as Canada's foreign exports make up 31% of the national GDP.
Canadian employers also reap the benefit of a competitive talent pool. In 2015, there were over 2 million students enrolled in postsecondary education, hailing from some of the world's best Universities.
2. Government Incentives
Following the 2016 Canadian Federal Election, Prime Minister Trudeau has made forward-thinking investments into Canadian innovation. For example, Navdeep Bains, Minister of Innovation, Science and Economic Development, recently unveiled a $950-Million fund to build Canada into a global centre for innovation. In addition, $400 Million in Venture Capital has been made available through the Business Development Bank of Canada. It's clear that funding is in no short supply, and available for Canadian entrepreneurs. The process for financing your business has never been easier with the Vancouver's collaborative startup ecosystem.
Lifestyle
Canada was ranked 1st out of all G7 countries in terms of quality of life. This score was given based on 53 indicators of quality of life; including the beautiful scenery! Aside from that, Canada topped charts in terms of "Opportunity". Opportunity refers to a country's social acceptance towards personal rights, personal freedom, access to advanced education, and inclusion.
Support towards the Impact and Innovation Economy
Edelman's 2016 Trust Barometer shows that 80% of global consumers agree that business must play a role in addressing societal issues. While Canada holds a strong commitment to innovation and the economy, our country also well addresses the demand for social impact. In fact, Vancouver is home to the largest number of social enterprises and impact organizations in the country. A focus on sustainability in inbuilt into the DNA of the city and a multitude of zero-waste programs, funding and other grants accentuate this support.  
Our key differentiator as a startup school is our commitment to creating an impact. Whether you are just beginning your journey or looking to grow, Spring provides the tools to build a successful impact business. We know that starting a business and trying to change the world for the better is not easy; our goal is to help you maximize your chance of success as an entrepreneur.
However, these opportunities are not limited to just Canadians!
Under the government's new Start-up Visa Program, Foreign entrepreneurs have the opportunity to build and develop their business on Canadian soil. Spring Startup School is the first in Western Canada to support foreign entrepreneurs with the new Global Impact Accelerator Program. Spring's Global Impact Accelerator is a comprehensive, 4-month program, under the banner of the Startup-Visa (SUV) Program that attracts foreign entrepreneurs who wish to establish high-growth businesses in Canada, which will support innovation and job-creation in the country.